Taylored curiosities is back with more amazing and highly detailed felt fun.
She has been experimenting with mixing media, using needle felting, sculpting, painting, casting and up cycling to create this one of a kind terrarium; complete with inhabitants.
The soil is needle felted in a lovely muddy brown colour, complete with little nest to store the Spriggledop eggs in.
The Spriggledops themselves are original sculpts, hand cast with painted shells and the flora in this piece is all hand sculpted and painted, so each is truly individual and they are on pins, so they can be rearranged to suit.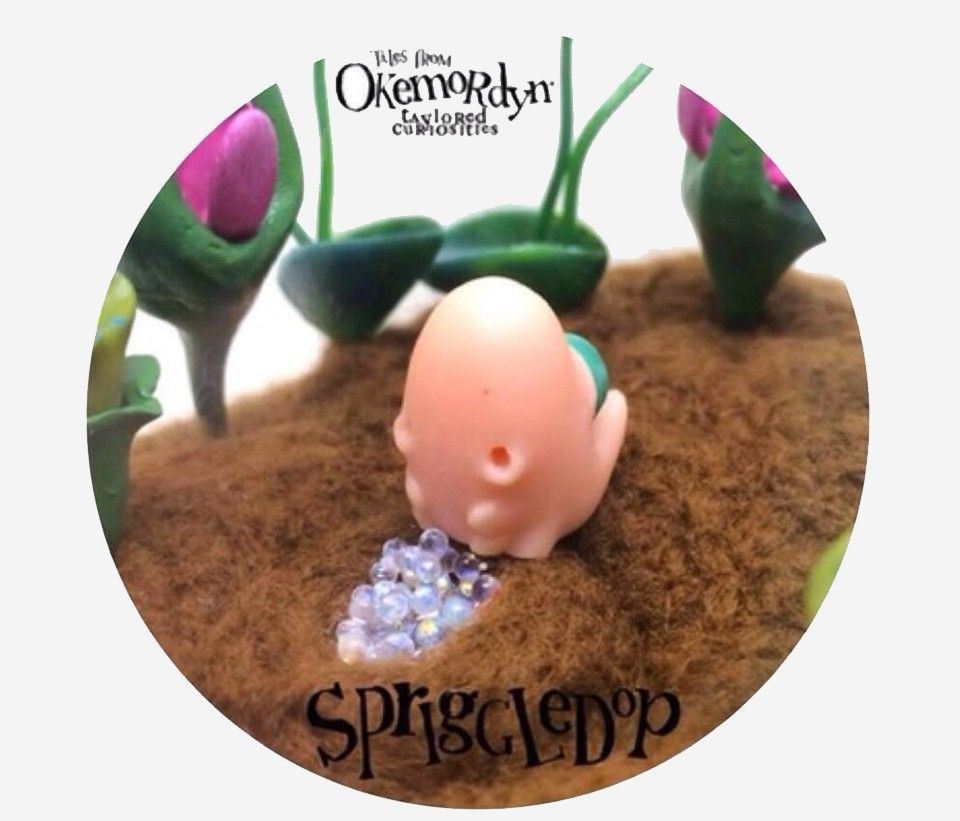 This is a customisable terrarium.
The creatures and plants can be re-positioned, but the nest, eggs and tall green plant are fixed.
The whole thing is displayed in a round, glass bowl which will be signed underneath.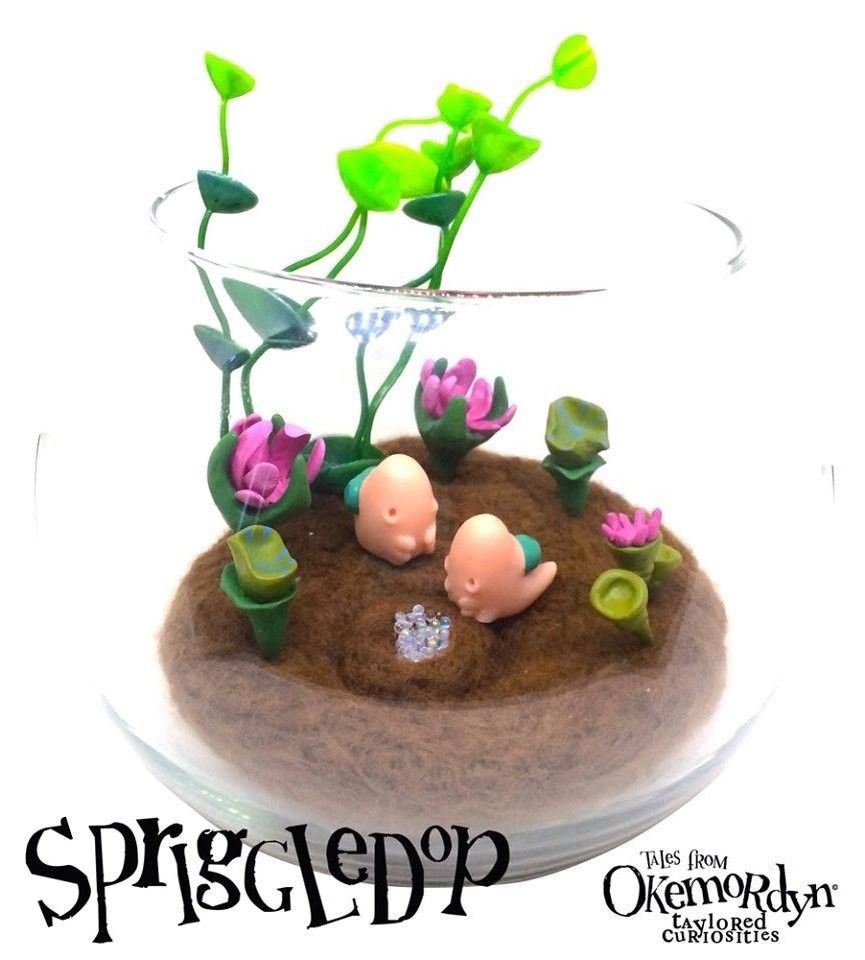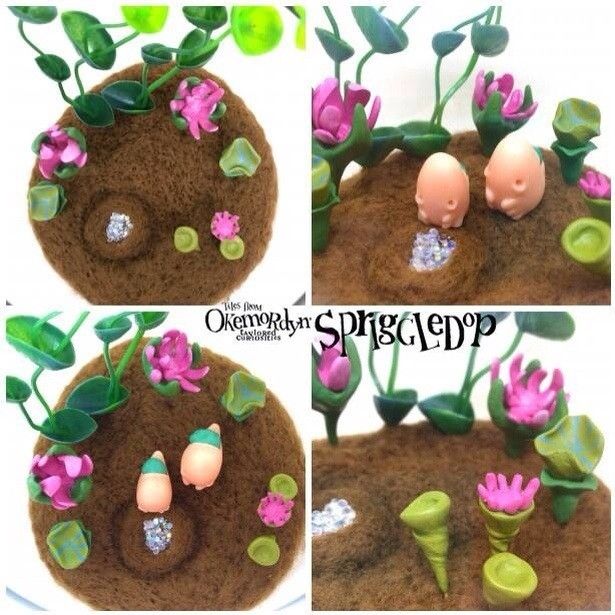 As these are handmade, no two will ever be identical. If you have a colour scheme in mind, I am open to custom orders (please email me at [email protected]). This piece measures 4.5″ tall by 6″ wide. £50″
Available here: http://taylored curiosities.bigcartel.com/product/spriggledop-terrarium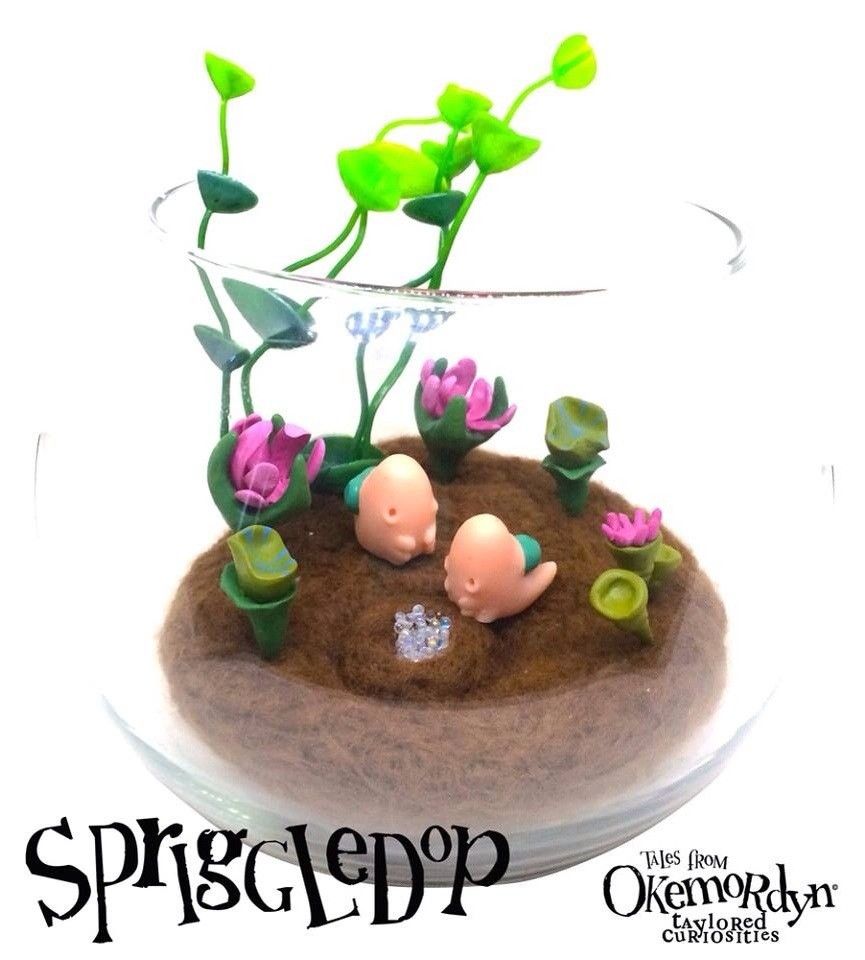 While you are at it why not go check out the rest of Taylored Curiosities work on their Website, Facebook and Instagram.