The evolution has begun as Hong Kongs Kenneth Tang of Blackseed Toys adds his signature electric pattern camo on ToyCon UK TOYCONOSAURUS! This will signal ToyCon UK first artist series mini run of T-Cons. TCUK have announced there will be a small release run of these custom T-Con's made available over the weekend.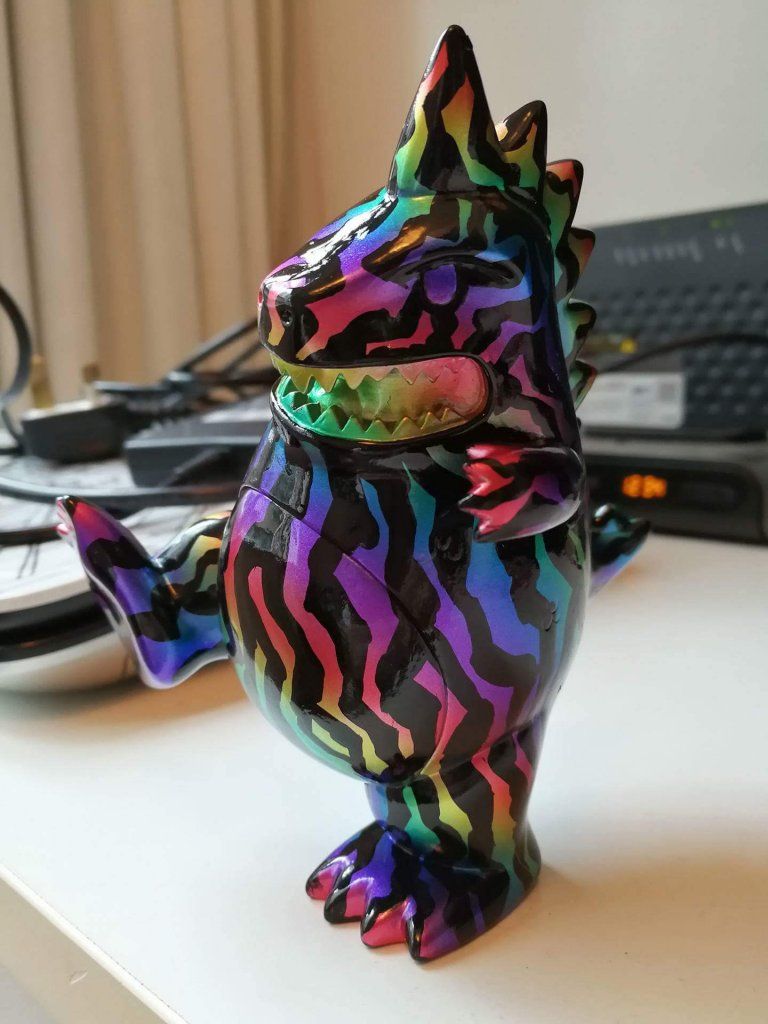 No firm number or price but stay tuned and we will update you as soon as possible.
See you all April 29th and 30th.
SAT, 29 APR 2017, 10:00 – SUN, 30 APR 2017, 17:00 BST
Buy tickets now at http://www.toyconuk.com/buy-tickets
You can find all the LIVE streams via our Facebook Page https://www.facebook.com/thetoychronicle/ give us a like if you haven't already, a like goes a long way.
Blackseed can be found at facebook.com/blackseed.figure and instagram.com/blackseedkenneth