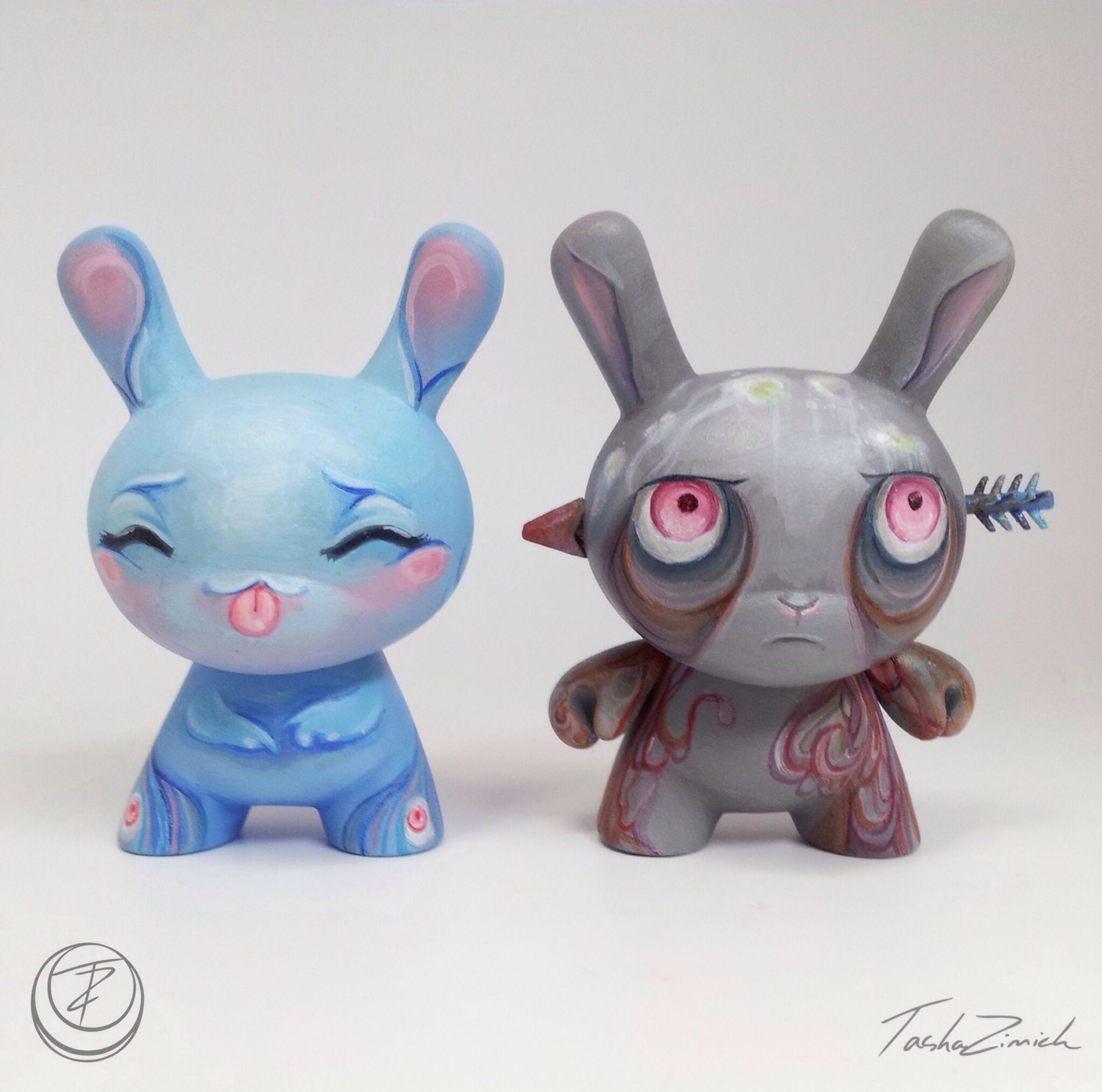 later on today Urban Vinyl Daily will release on the word 'Opps' & 'Oww' a complementary set of custom 3″ Dunnys feature some great paint and line work by Canadian artist Tasha Zimich.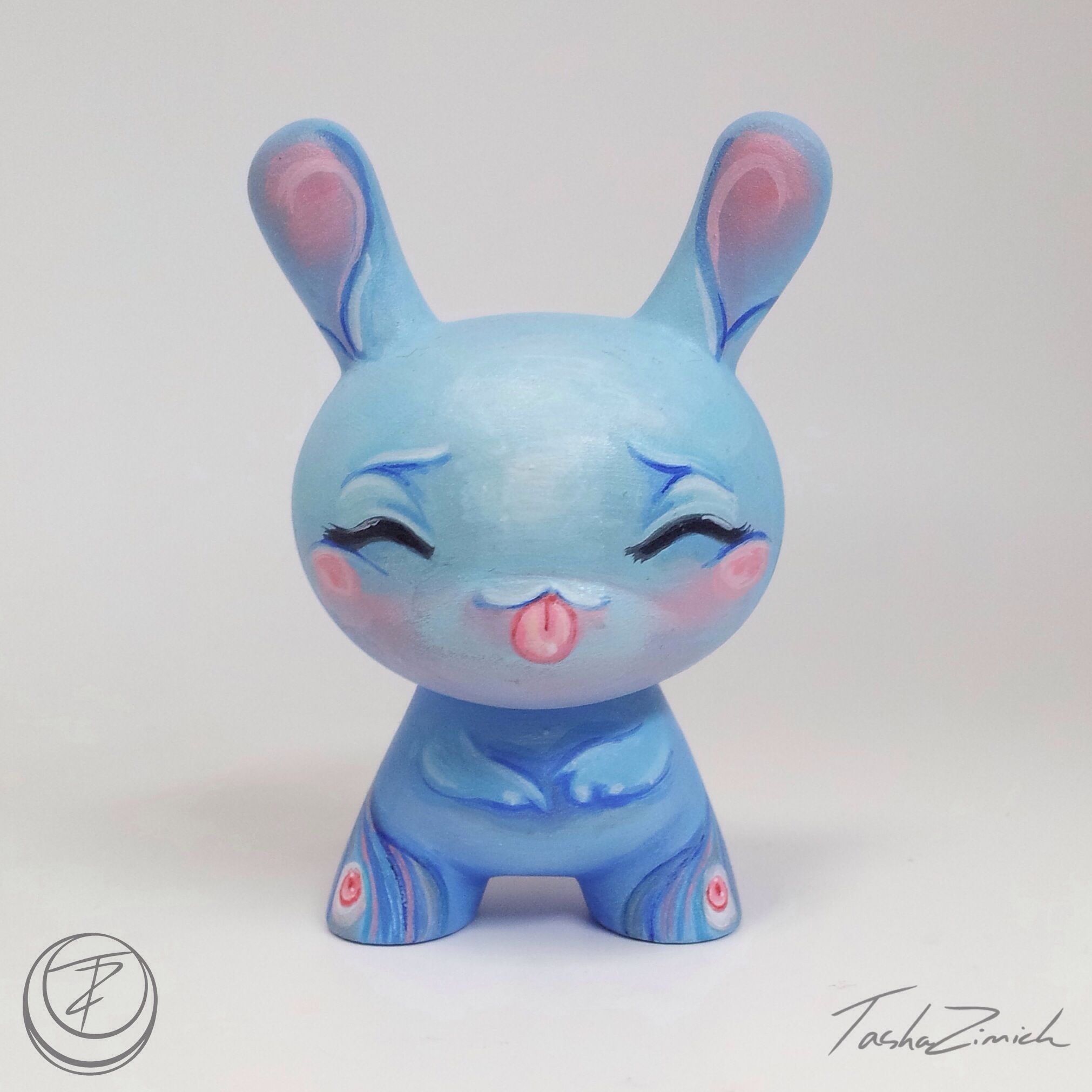 These figures are an ode to some of Zimich's biggest inspirations for her work which include cute and horror. I must say she knocked this release out of the park with some really quality pieces!
This duo will hit the UVD Store HERE on April 7th at 12pm EST and will be sold separately for $80 each. So if you want these you better get in quick before they join another collector shelf.