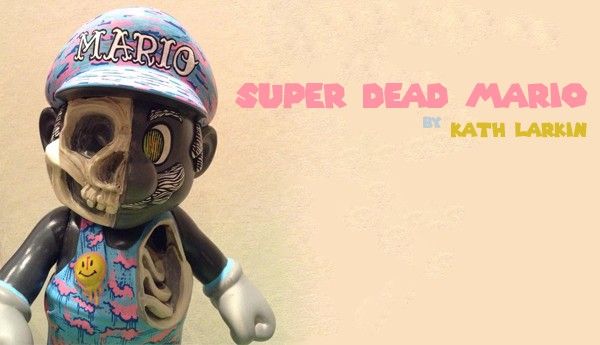 Kath Larkin's fantastic Super Dead Mario custom where the inspiration came from the acid house era & clubbing in Manchester in the 90's! after many months from delays with her long hours at work it is now fully finished.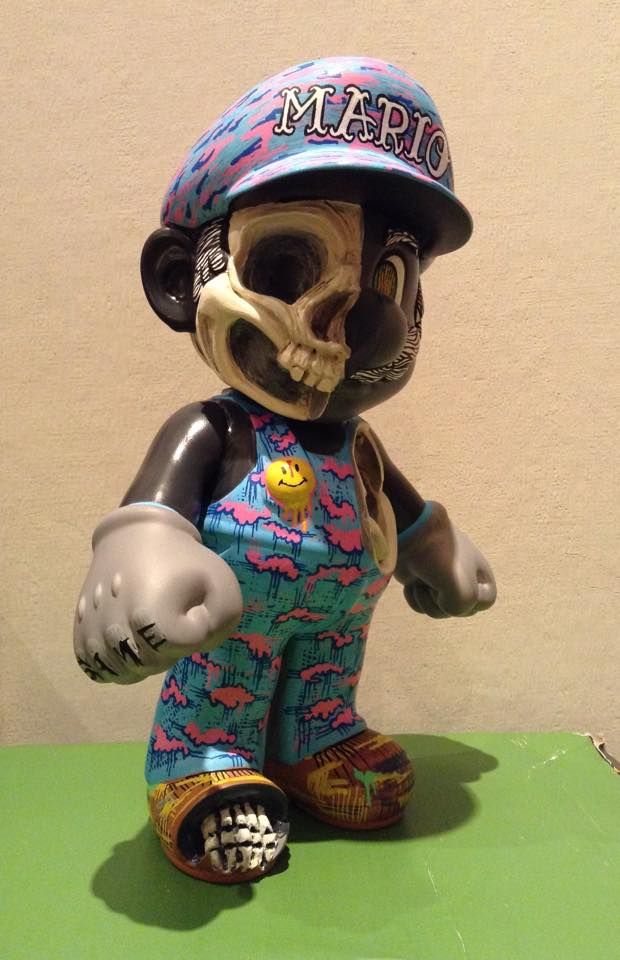 The pink and blue cloud camo ROCKS! Kath had to add her beloved Manchester City football team colours into it and it works well. As you can see many influences with Super Dead Mario and for me it has to be one of Kath's best customs to date. Kath if you are reading this thank you for putting up with me annoying you to send me the photos.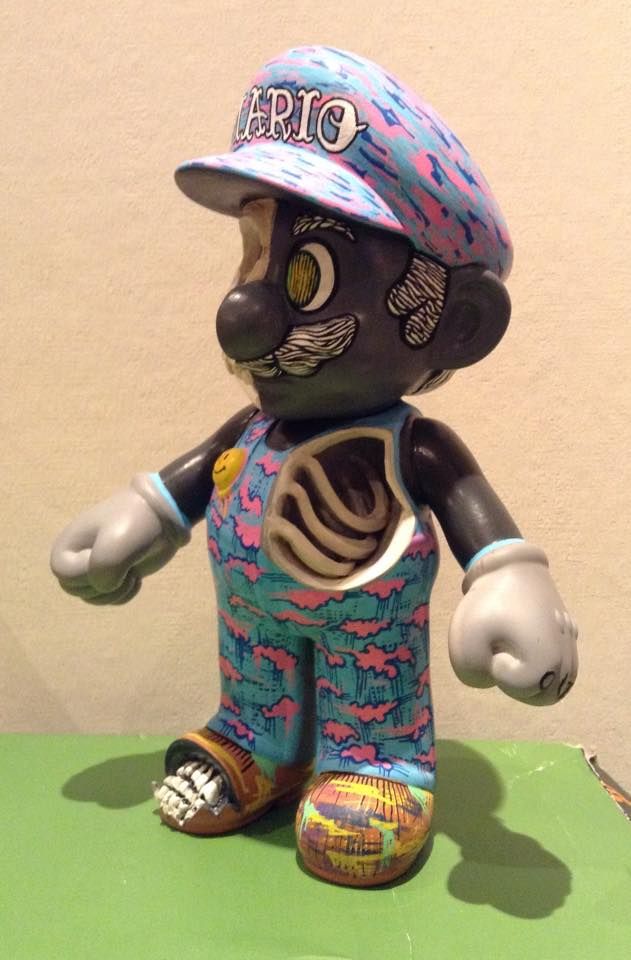 Even the back of the custom Kath has put her painting skills to the test with a nice tribute to the Princess.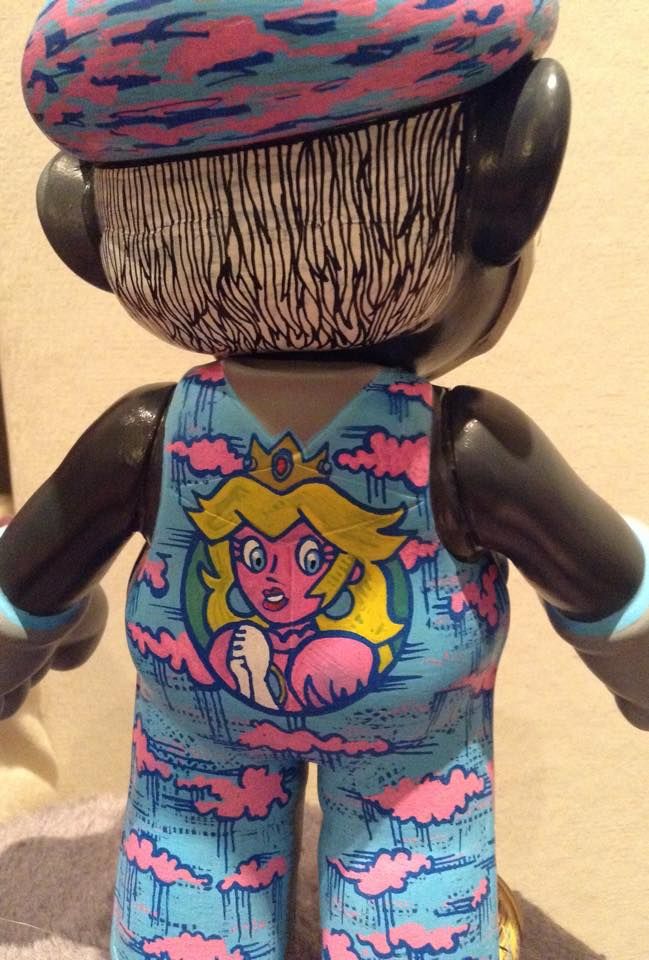 Below are are few work in progress photos.
[slider source="media: 16971,16969,16965,16966,16963,16964,16973,16972,16970,16968,16967″ limit="100″ width="800″ height="800″ title="no" speed="800″]
I hope to see more of Kath's customs in 2015 for now you can email Kath at [email protected] and find her on Instagram .