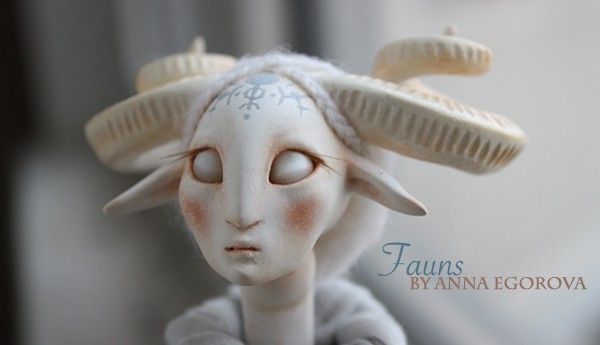 How do I start? Anna Egorova is the artist name and while browsing the web as a geek does, I stumbled on something so beautiful yet creepy but unique at the same time, which is kind of hard to find sometimes to make me pause and look deeply at a photo for more then 4 minutes. So digging deeper into Anna's works I found myself wondering into Anna's world. The Fauns is what caught my attention and here they are.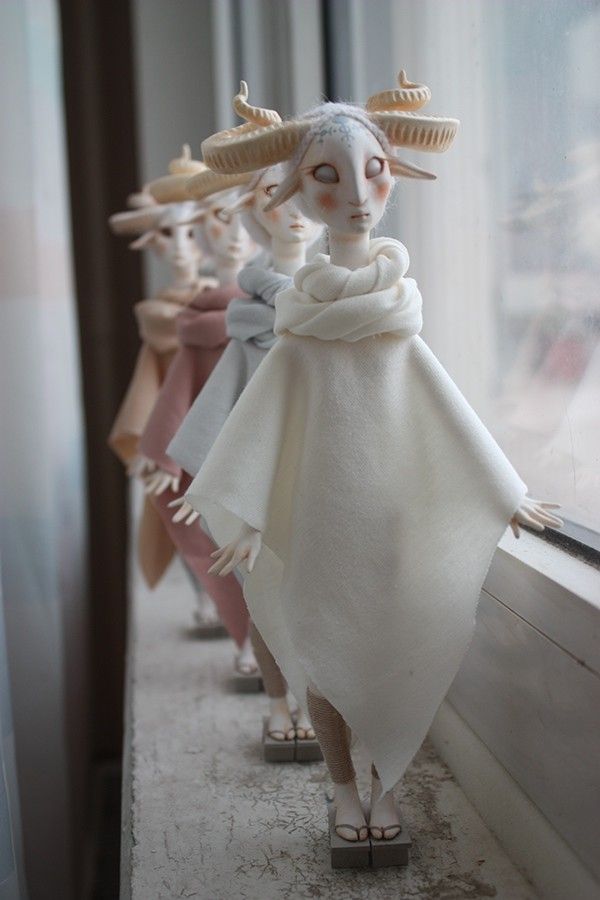 A lot of people like my previous faun doll – so, I decided to make moulds  and start making copies of it .But absolutely identical copy is a boring, that's why I added a little bit of each individuality in clothes and accessories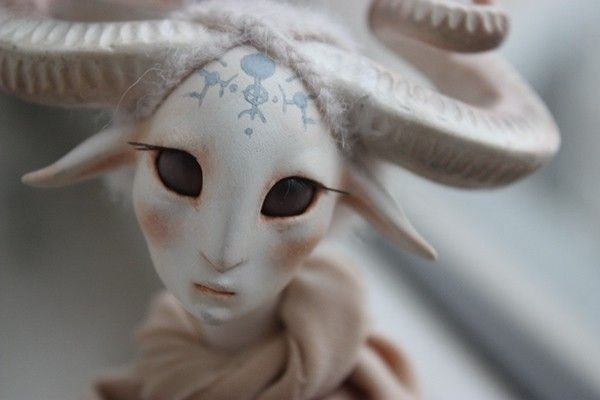 I just looked at one photo and I came up with this idea, but in general it's just my inner attitude and associations
[slider source="media: 16939,16940,16942,16943,16944,16945,16941″ limit="100″ width="1100″ height="900″ title="no" speed="800″]
Anna's fine touches of paint work and the use of fabric are a match made in heaven, the look in the eyes hold so much character. Each Faun doll varies.
The Fauns come articulated too.
[slider source="media: 16950,16951,16952,16953″ limit="100″ width="800″ height="1000″ title="no" speed="800″]
The legs don't get missed out on detail, thats how good this figure is.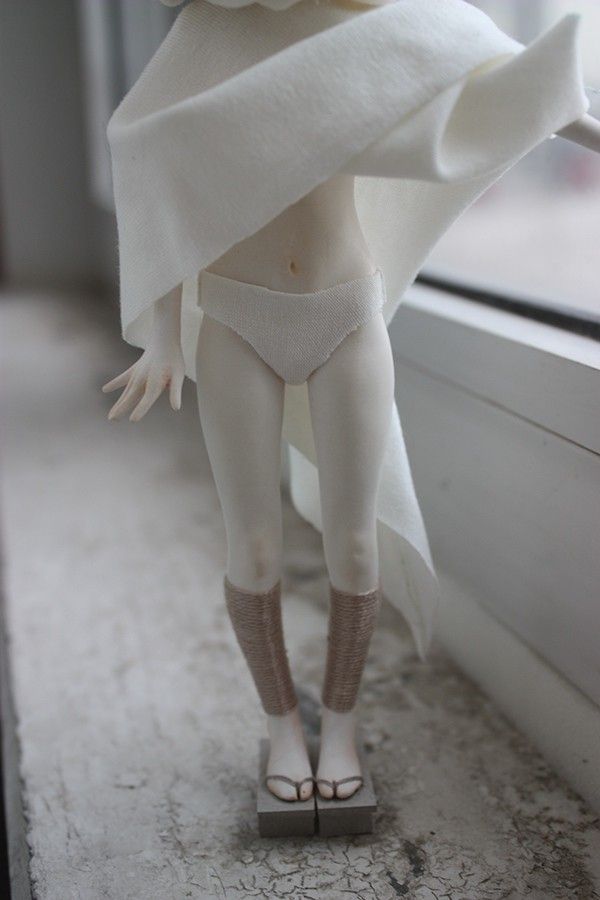 At the age of 23 years old she studies architecture in Moscow Architectural Institute.Now she is  try different types of art and looking for some way,which will determine her work and life in the future.
Anna will have a website and store soon but you can PM her if you would like a Faun or any of her other work.
You can find Anna via Facebook , Instagram , VK club and Behance