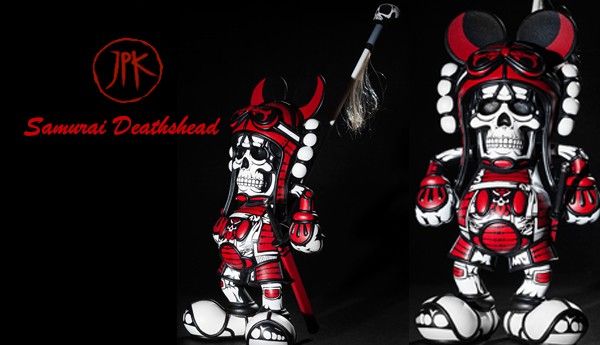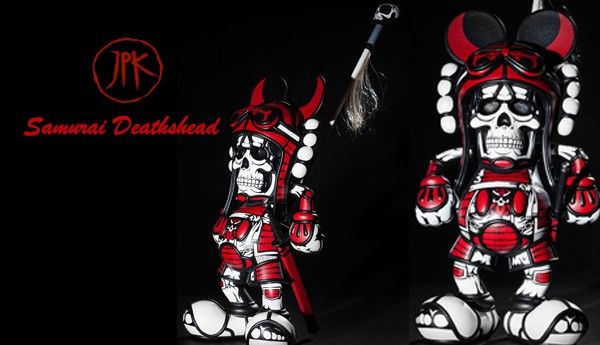 Freshly back from his travels  Jon Paul Kaiser finally has a few moments to show one of his latest commissions. The avid collector (Good_life_mi ) of David Flores Deathshead platform JPK transforms it into sword slaying Samurai with that sleek samurai red that just pops right out and highlights all the depth of the toy platform.
This custom took me several months to complete as I'd keep seeing other customs he was getting with the same platform which made me keep returning to the drawing board to make sure this guy really stood out in a group of Deathsheads.. 
JPK creativity turning the Original Deathshead, which looked like Mickey Mouse style originally in to a fully fledge Samurai . From the ears to the chest piece JPK turns the platform around and it totally works.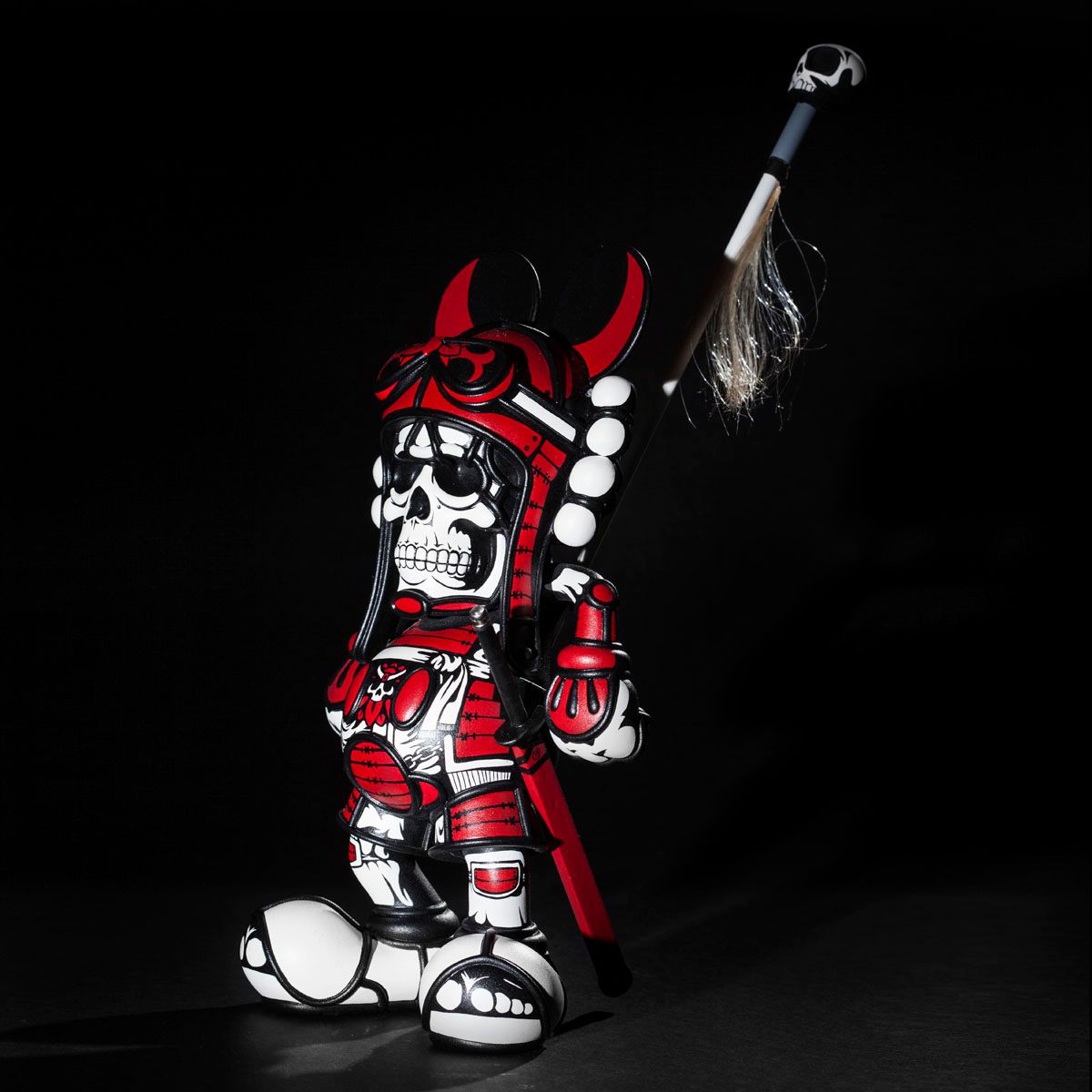 JPK even sculpted a sword to go along with it. JPK looks like he's used Patricio Oliver's Dunny from Art of War series hair on the pole which was a nice finishing touch.
I am a Deathshead fan and I actually love this even more then the OG! I hope the collector is happy, if not I would be more then happy to take it off his hands.
If you are looking to get a custom from JPK then you can find him via http://www.jonpaulkaiser.com/ Facebook , Twitter  and Instagram
The photography, as per tradition, is by Justin Allfree – another great job and well worth a follow on Twitter!