Our artist spotlight artist Fiona Ng has this badboy of a custom, which is currently on display at Clutter Gallery. Radioactive Jack is the making of a Muttpop Tequila combined with a Playge Squadt figure. Does it work well together? dam right it does! Radioactive Jack was part of a group exhibition of toys being Reimagined at the Clutter Gallery and this custom was one of the standouts and caught our eye.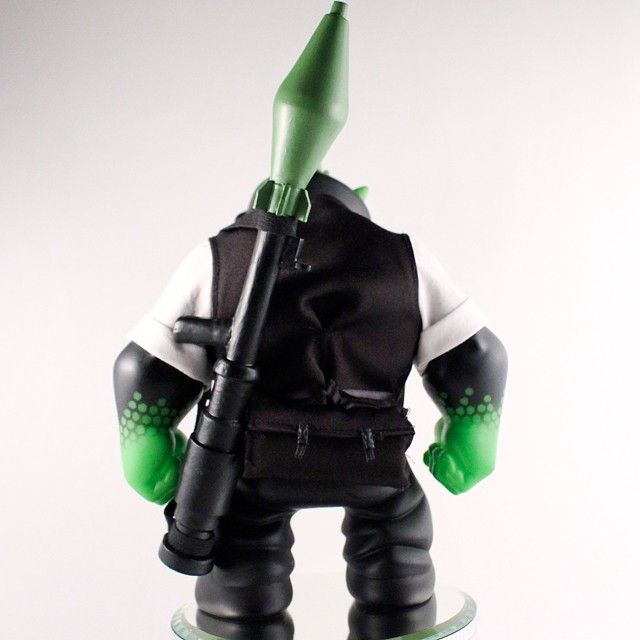 We are not sure if Fiona did all the tailoring for the clothes on Radioactive Jack, if she did then, another applause is needed, looks like quality all round, but we didn't expect anything less right?
Radioactive Jack stands at 8″ tall, the  vinyl Tequila modified by Fiona Ng to appear like Ferg's Squadt figure which fits the bill for the Reimagined Show, you can read more about it HERE.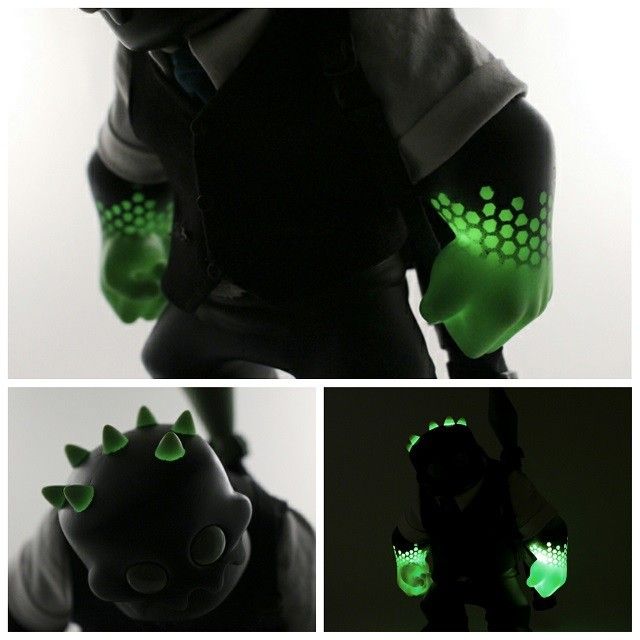 He comes with hand-tailored clothing, built-in lighting (battery pack hidden on backside), and removable rocket launcher accessory. The party trick has to be the built-in lighting! freaking looks amazing in the dark. in the dark the Radioactive theme comes across really strong which is another win. Fiona once again shows what she can do, we never get tired of what she releases.
[slider source="media: 28710,28711,28712,28713″ width="1400″ height="1100″ title="no"]
$425.00 you can get it directly from HERE.
Check out out TTC Artist Spotlight on Fiona —HERE— prepare yourself and get yourself on the waiting list!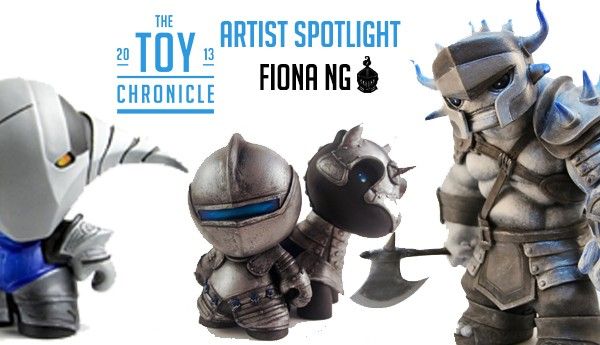 You can discover at all her beautiful work via her social media at
(all info and photos lifted from Ngfiona.com)