We've been fans of Industrial designer Itay Gdalyahu AKA Itay G resin Silly Snakes over the past year and was pleased to know he's made Tenacious Exclusive Silly Snakes! Like we've said before Silly Snakes overall design, the smoothness and crazy look incorporated into it. It's not your every day resin design you see in the community, I think that's why we like it so much.
Today will be your chance to own it in blue! Another great colourway. This is a resin figure, painted in colors to match Tenacious Toys logo, with an adorable spiked collar down near the tail!
[slider source="media: 61674,61675,61673,61672,61671,61670″ width="1000″ height="1000″ title="no"]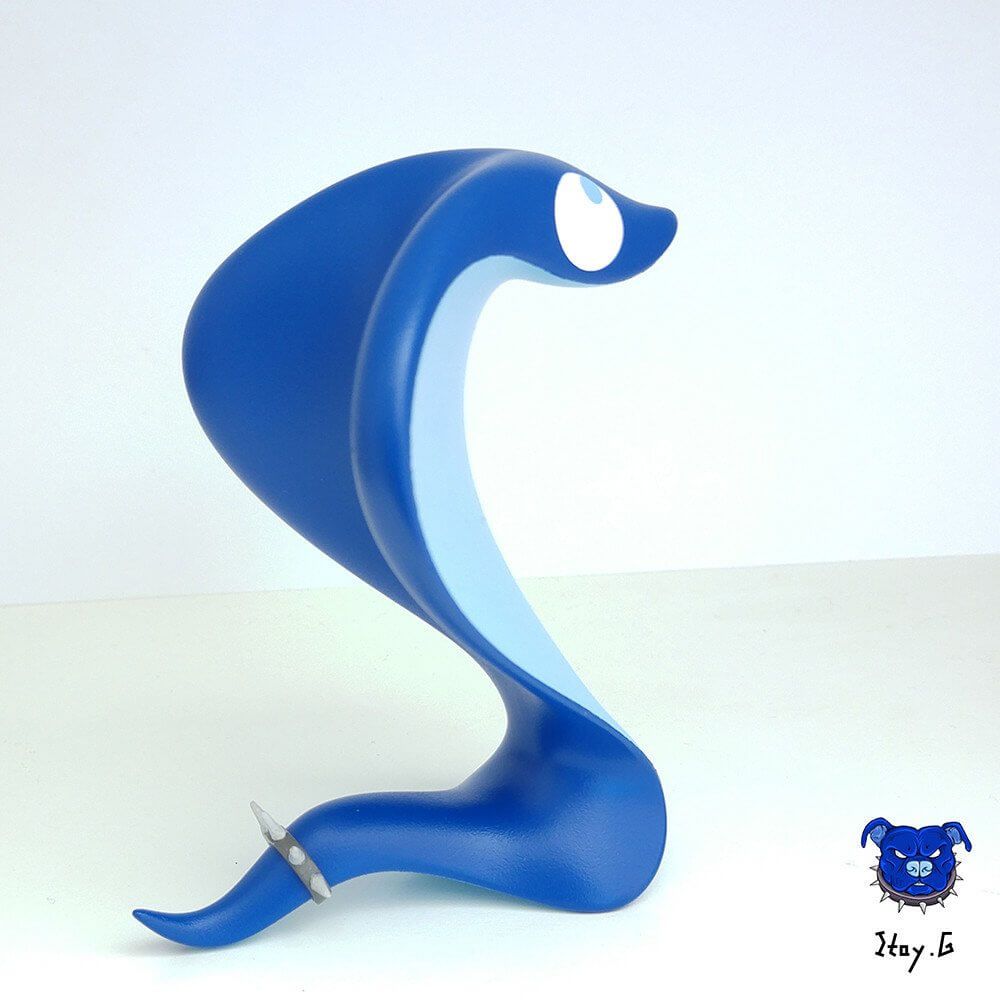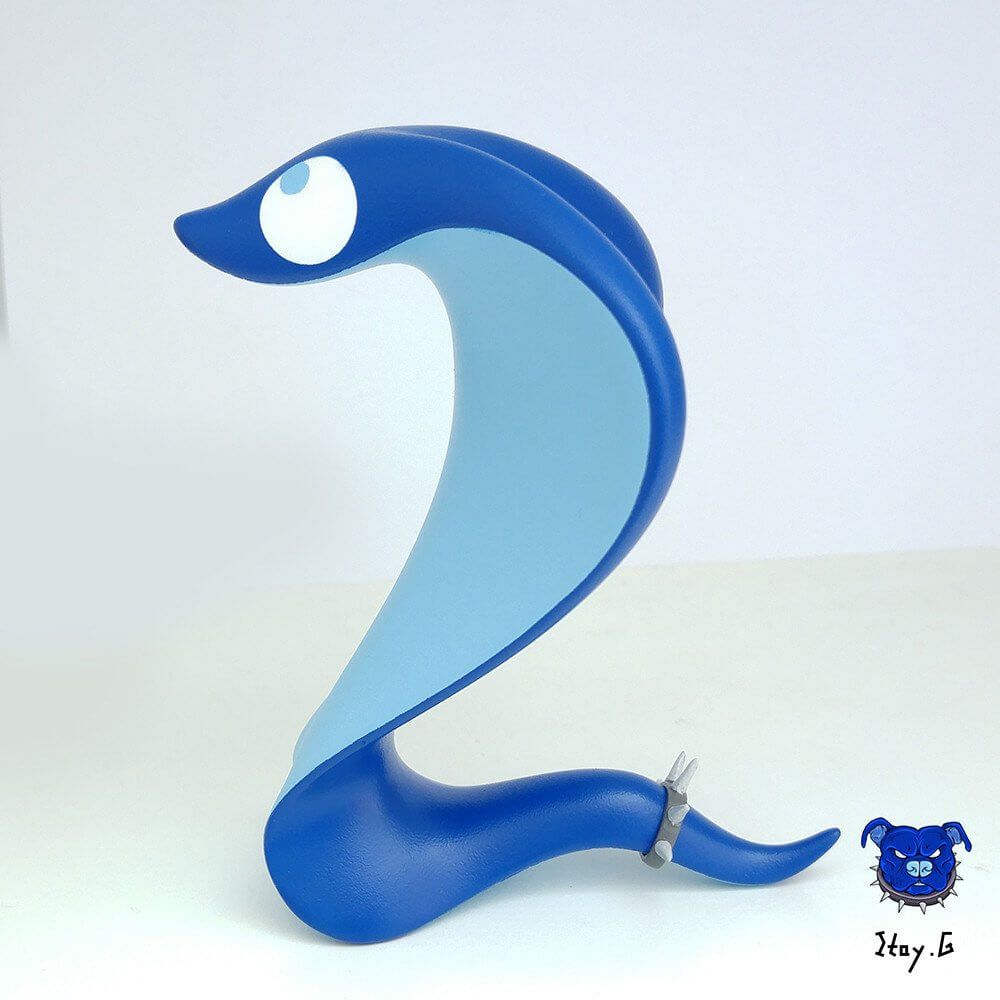 These are 4″ tall resin figures, priced at $50 each. Lead time is 2 weeks, Itay is making them now in Israel. Today is the LAST DAY to pre-order! So waste no time to pre-order the exclusive NOW at https://www.tenacioustoys.com Priced at $ 50.00. Don't forget to take advantage of our discount code for Tenacious Toys Use code: welovegary to get FREE International shipping (up to $20)!
You can find Itay via Facebook HERE. Itay G has a spanking new website http://www.itayg.toys/.