Kyle Kirwan unleashes the "Ponyboy" Death Dunny to the masses!  These resin casted Dunnys with serious amount of scale like texture and exposed skeleton is creepy yet cool. Kyle's 4Horsemen colourway series flew off the store super quick and no doubt the Ponyboy will with it's gold and black colour scheme.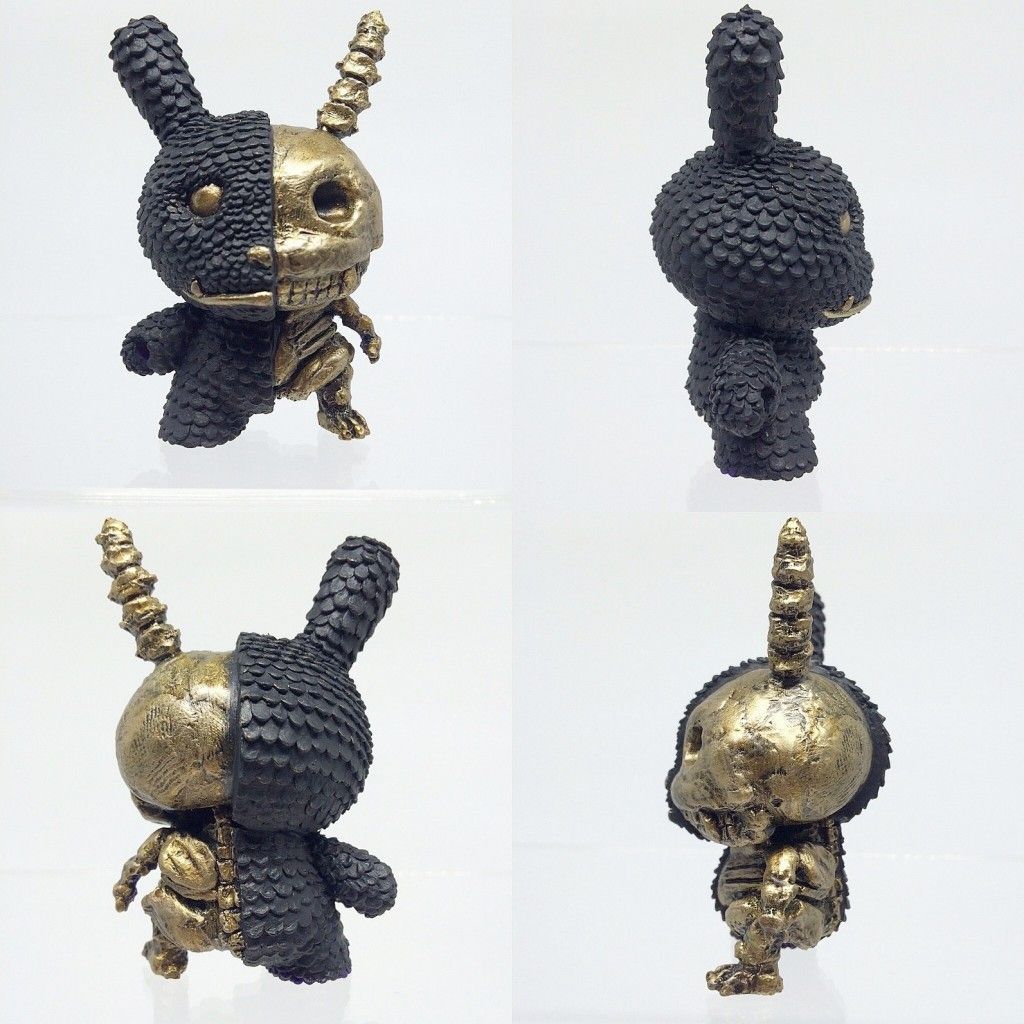 You can grab him now at http://kylewkirwan.storenvy.com/, priced at $40, around £25.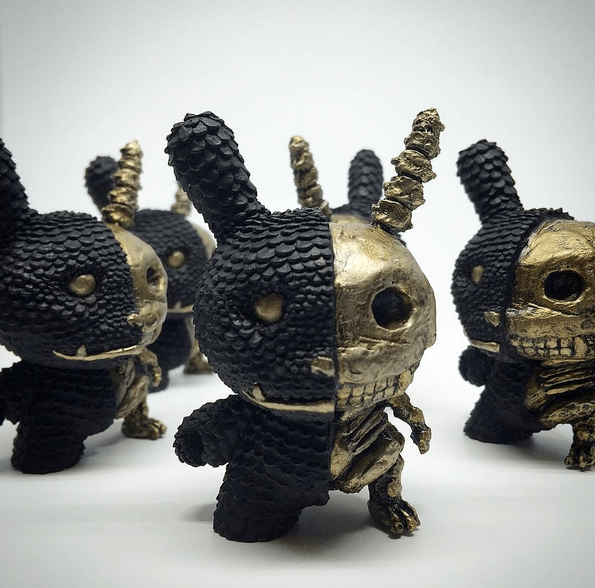 Kyle is currently not based out of anywhere at the moment – his girlfriend, his dog and Kyle are taking a slow route to Designer-Con in a 24ft RV named Sandwich. Along the way they're hitting up as many designer toy stores and galleries as they can and writing them up on their travel blog (http://daretopee.wordpress.com). Which is pretty damn cool, right! Hopefully see you at DCon, Kyle! you can find Kyle via Instagram and Twitter.