It's the start of the new week and what way to start, introducing you all to Haus Of Boz custom Kidrobot Dunny "Pom – Pom". HOB takes the a sad clown to the new level, just looking at Pom Pom you just want to hug her as you feel like tears are about to fall from those HOB trademark eyes. This will be your chance to give Pom-Pom a new home as Pom Pom will be on sale.
[slider source="media: 29543,29541″ width="1200″ height="1200″ title="no"]
"Pom-Pom is a sweet little clown.  He spends every day at the end of the pier, giving flowers to ladies and juggling bits of fruit, counting up all that change, hoping there'll be enough for a big fluffy stick of cotton candy just before closing time.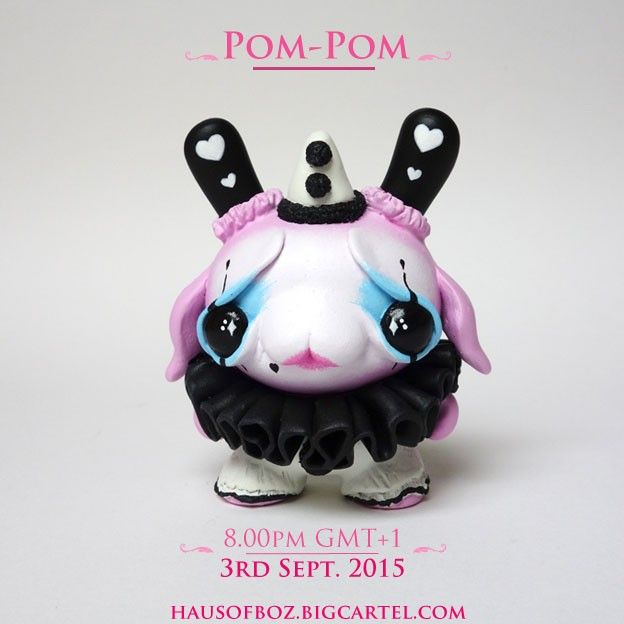 He can't get enough of that delicious fluff!"
Pom-Pom is a 3″ custom Kidrobot Dunny, with sculpted parts. He is hand painted in the Haus Of Boz studio, and finished with a coat of UV resistant varnish and gloss.
He will be on sale at 8:00pm GMT +1 on Thursday 3rd of September at Hausofboz.bigcartel.com