Back in April, ToyConUK had the opportunity to meet Ko-Re Ko-Re. A beautiful UK company looking to share their love of Japanese Designer Toys. We figured it was about time we caught up with the Ko-Re Ko-Re guys to chew the Japanese fat, so to speak. So below you'll find the chat we had with them. Enjoy!

TTC: ToyCon UK 2015 was the first time the general public got to see what you guys are bringing to the UK and what you two representing. What was the reaction from all the punters?
Ko-Re Ko-Re: The reaction was very positive and it was a lot of fun to have our first booth at ToyCon UK 2015, getting to meet a lot of people all while getting feedback on the new venture.  We thought we had brought enough new and varied product to the show and people seemed to appreciate seeing and buying those items.
[frame align="center"]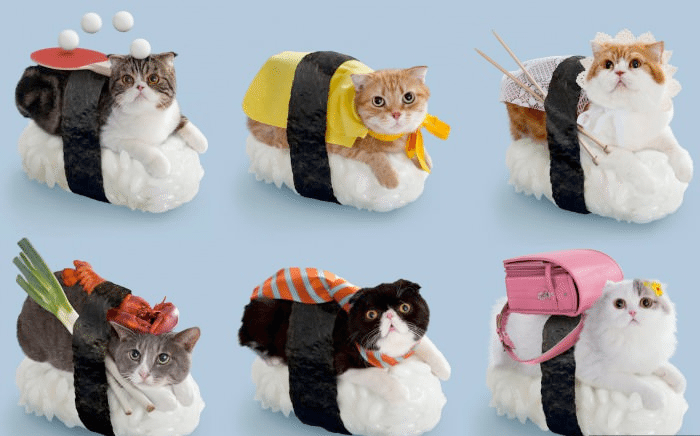 [/frame]
TTC: You guys had the famous sushi cats along with the other goodies at TCUK, but which toy gained the most interest at the booth?
Ko-Re Ko-Re: Sushi cats were indeed the hit of the show and we did sell out all the stock we had with us on the day.  Our other gacha item, Fuchiko on the Cup, also had a lot of interest from attendees, although some people seem to think it is a weird Japanese fetish item, which it is not!  In terms of the designer vinyl the Byron figure by Koraters was a huge success and completely sold out as well.  We have been trying to get our hands on more ever since the show but they are slightly elusive!

 Some of your products that you have imported from Japan are already in some shops in London like our buddies at RayGun Comics.
TTC: How are they finding the Japanese goodness?
Ko-Re Ko-Re: Raygun Comics has been great at taking products from us and we are stocking them with a variety of goods from more sushi cats all the way up to very limited vinyl figures.  Our goal has always been to try and make Raygun a go to spot in London for vinyl toys as they offer two great locations, one in Richmond and the newer store in Hackney Central. Not being limited to just Raygun we are also stocking other locations around town and the country with an offering of more licensed products such as Star Wars goods at the Cinema Store, located in Covent Garden and the more gnarly and higher-end kaiju/sofubi offerings at Transmission Records based in Margate.
TTC: Can you see major retailers catch on with all these awesome Japanese toys?
Ko-Re Ko-Re: We think the gacha has a broad appeal and can envision it being sold in major stores but we prefer to try and build the independent retailer scene at this point.  There is such a large variety of gacha items that there really is a toy for all ages and interests, we are just trying to find the best ones for each location and demographic.
[frame align="center"]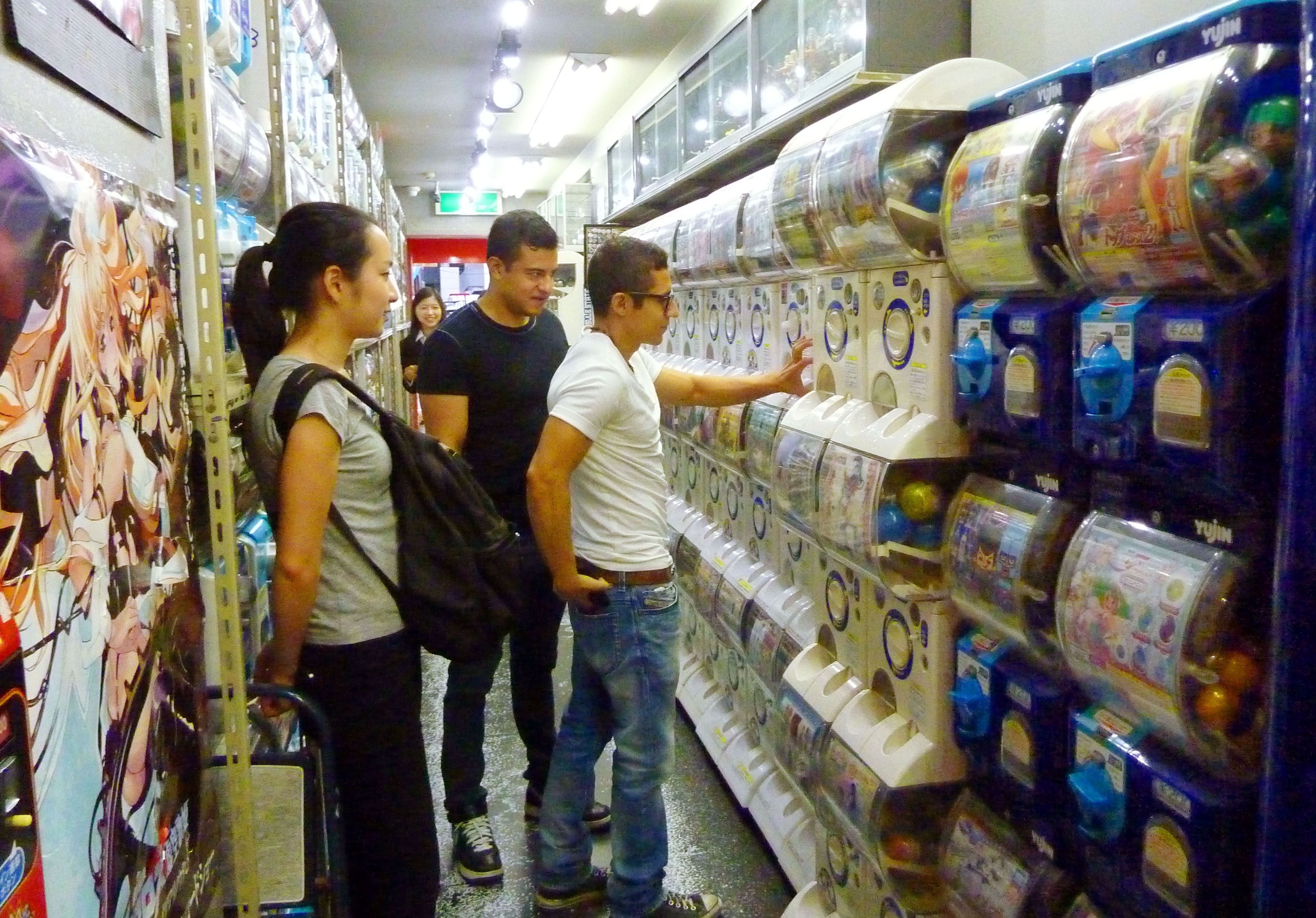 [/frame]
TTC: Do you see the real gashapon machines ever come to the UK in the future?
Ko-Re Ko-Re: We would love to see them around town and are very much considering bringing a few over to test the market and response.  The challenge is getting people in the UK to see them as a way to get quality, unique toys and not just something to pacify a child at the supermarket.  In Japan you will see entire stores dedicated to gacha machines and so people of all ages can find a toy to interest them at a variety of price points and it's a very fun way to buy toys.
TTC: It's great what you two are doing and finally a company bring all the super hard Japanese collectibles over to UK but what's the highest hurdle to date since Ko-Re Ko-Re started?
Ko-Re Ko-Re: Well there are two big hurdles we face consistently and one is the supply side and the other the other is the distribution end.  Not being in Japan all the time we have to rely on our connections over there to make sure they can get items we want, which can mean we miss out on some items but come across new things we were not even aware of.  The toy scene in Japan is very rapid so that was always going to be the case, but we hope with time our connections will become even stronger, helping us to land more and more items.
The other issue is once we have all these great products we need to make sure they get into stores here and collectors know where that is so they can score these amazing toys.  We are always looking for more places to carry our products so if toy collectors want some Japanese goodness, have their favourite shops get in touch with us.  Our goal was always to have items in physical stores so collectors have that place to go and pick up items in person, as we have always enjoyed that experience. This is something we feel has disappeared a bit from the scene and we are trying to do our part to bring it back.
TTC: Ben, you travel to Japan quite often, is it hard to choose what products to bring over and distinguish what the public want compared to be influenced in your own taste, as sometimes own personal taste doesn't necessary be the taste of collectors and lead to sales.
Ko-Re Ko-Re: We have both had the pleasure of heading to Japan on several occasions (Blair famously brought back 9 400% [email protected] on his last trip) so we of course have always looked for the items we are collecting or are interested in primarily.  With Ko-Re Ko-Re we explore much more than our normal preferred brands and styles and try not to eliminate any products just based on our opinions but whether they have strong appeal, a supply can be sourced and they can be priced appropriately for the UK market.  Being collectors first I think helps us more than it hinders us in this case. Plus as we are trying to have a greater variety of products, we have to stray from our favorites and we want to sell to all of you and not keep everything for ourselves.
[frame align="center"]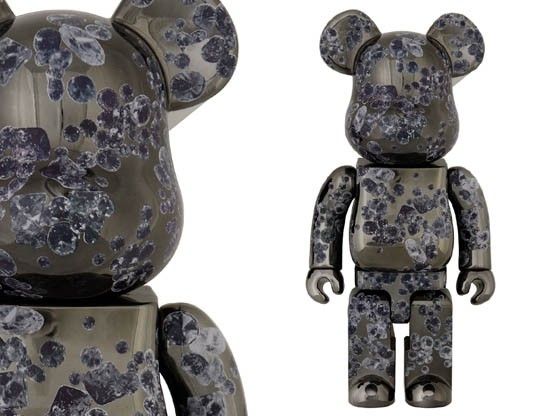 [/frame]
TTC: You both have the love of Medicom's Bearbricks. It's frustrating that no UK shops sell them and only online retailers stock them, any plans Medicom giving you guys the go ahead and spread Medicom love?
Ko-Re Ko-Re: A Medicom account is not an easy thing to come by, especially outside of Asia, but we do hope one day we will get that privilege.  In the meantime, we are trying to use the connections we do have to at least get a few random assortments of [email protected] in when they are available at a competitive price; however we always need to get a few extras as the first two usually end up in our own collections.
TTC: What do you guys think that's missing in the UK scene?
Ko-Re Ko-Re: Well we think a really strong physical toy store perhaps with gallery like a Toy Art Gallery, Clutter or Rotofugi is missing from this market.  The artist and customization portion of the scene is strong but we think there needs to be more love of the platform, production and sofubi side and that is what we are setting our sights on.
TTC: Both of you come from different backgrounds, how did you two come up with the Ko-Re K0-Re idea?
Ko-Re Ko-Re: We met each other through toys and quickly became friends after Blair relocated from Canada to London in 2012.  Over time we developed a desire to do something in the toy scene/business and so the core idea was born, as we both felt there was a lack of toys and products available to purchase in the UK.  After Ben's trip to Tokyo in late 2014 we began putting things in motion with our official launch happening in conjunction with ToyCon 2015.
TTC: New Star Wars film is coming out, will you be getting some Japanese Star Wars collectables?
Ko-Re Ko-Re: We really hope to be getting some new Star Wars collectibles and luckily Japan seems to get a fair number of exclusive items so hopefully that trend will continue with the new film and we can get our hands on some to bring over as well.
TTC: Any chance you guys bring Re-Ment toys over to these shores?
Ko-Re Ko-Re: Re-Ment is not something we have previously looked into but if the demand is there we are open to bringing things over.  If our stores or their customers ask for specific items or brands we do our best to explore them and see if the logistics are reasonable for us to proceed.
TTC: Have you guys got any plans to have a couple of pop up shops?
Ko-Re Ko-Re: Pop-up shops is something we would like to eventually do consistently, but we are also aware that the core of our business is in wholesale so getting the product into a variety of shops is our first priority and giving them the best products is what we aim to do.  That being said we are planning to have a small booth at Hyper Japan London in late November, hoping to generate some more exposure for what we are doing, so look out for some exclusives to go along with this event!
TTC: What is your mission statement for next couple of years?
Ko-Re Ko-Re: We aim to supply the UK with the most amazing, greatest and latest collectibles from Japan.  By placing these goods in a variety of stores around the country we want to better connect the retail establishment with the collector to help grow businesses and the overall toy scene.
Thanks Ko-Re Ko-Re for your time. Appreciated!
If you want to follow Ko-Re Ko-Re, you can do so on Twitter, Instagram & Facebook. Don't forget to hit up their website HERE.