Halloween is a time when we are all treated to a few nice tricks for the year. However, Nugglife ain't interested in tricks, only treats! And treats he certainly brings to the door! Knock, knock! Check them out…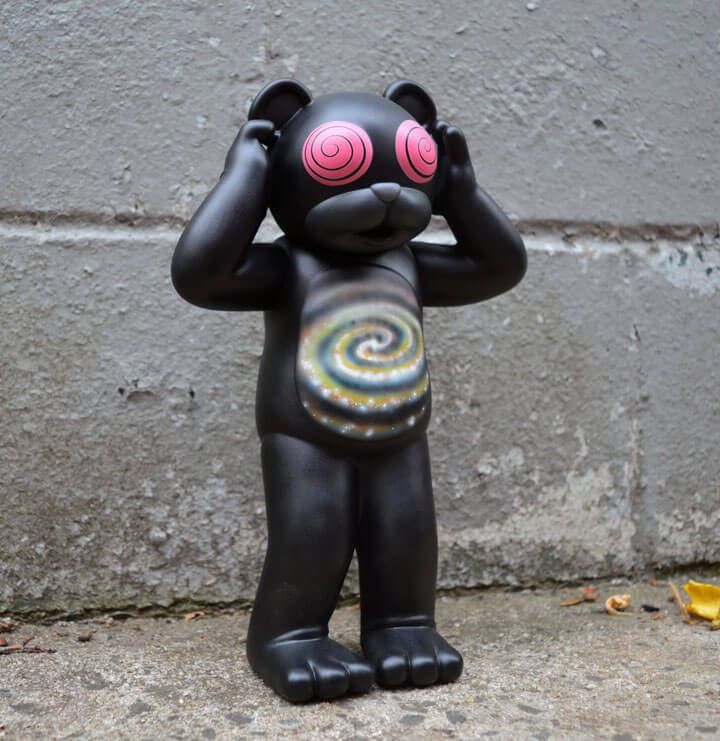 Limited to five pieces, Nugglife takes on Jermaine Rodgers 'Veil Specimen' figure for this Overload custom. Standing at 10inches tall. Priced at $300 (£226). You can grab Overload HERE. Expect to ship in around 4 weeks.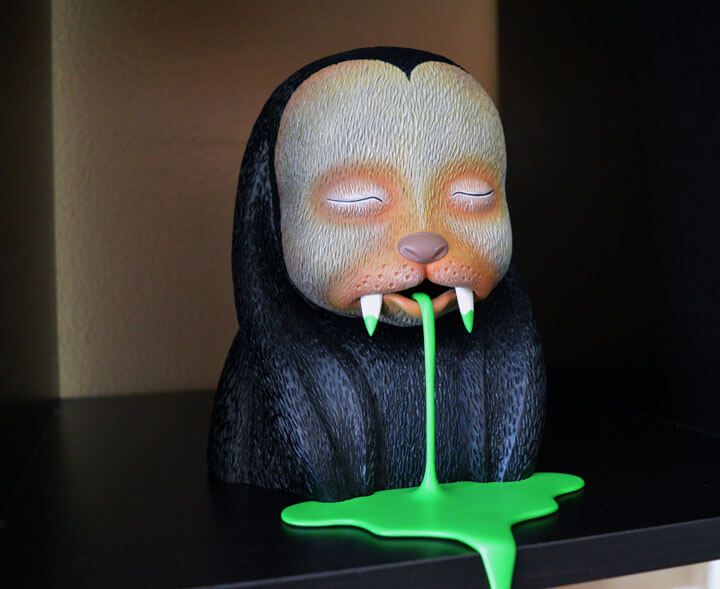 Another release of five, this time the Aleppin Dracula 'Decaying Edition' Custom. Priced at $350 (£263). Standing at 8inches tall. Go grab your Decaying Alepping Dracula HERE. Each comes with its own double drip shelf accessory, as seen in the pic above. Expects to ship in 4 weeks.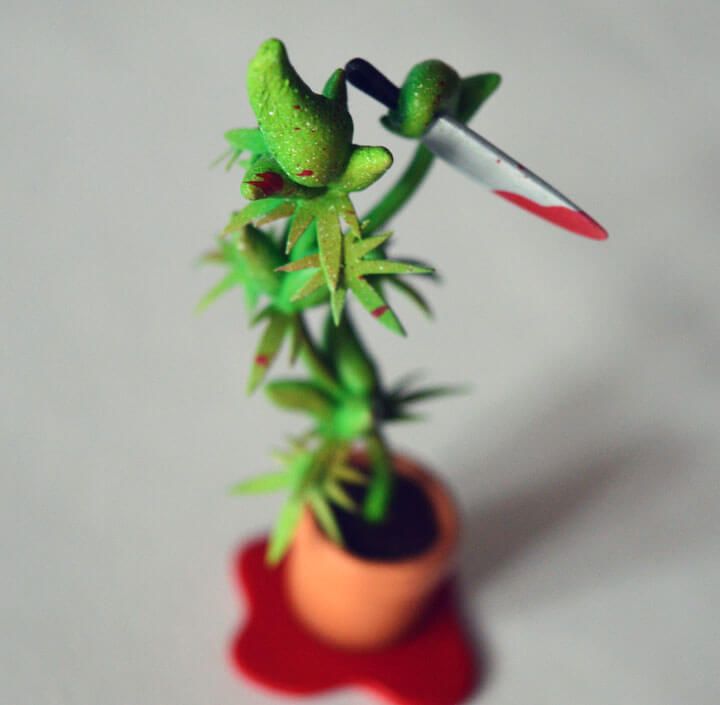 Last up, we have an original from Nugglife. Jack the Ripper. Handmade Mini Nug. As fierce as you'd expect. Each plant stands between 2.5-3 inches tall. Priced at $30 (£23) each. You can grab your Jack HERE.
Go check out Nugglife on Instagram HERE.