Shout out to all the Mummys reading the TTC! We love all the Mums! Even yours. Especially yours. Anyway on to the real Mummy's Boy, one of the first custom Dead Bear's we've seen. The 3D Hero has taken Nicky Davis' Dead Bear vinyl designer toy and given it the Halloween treatment.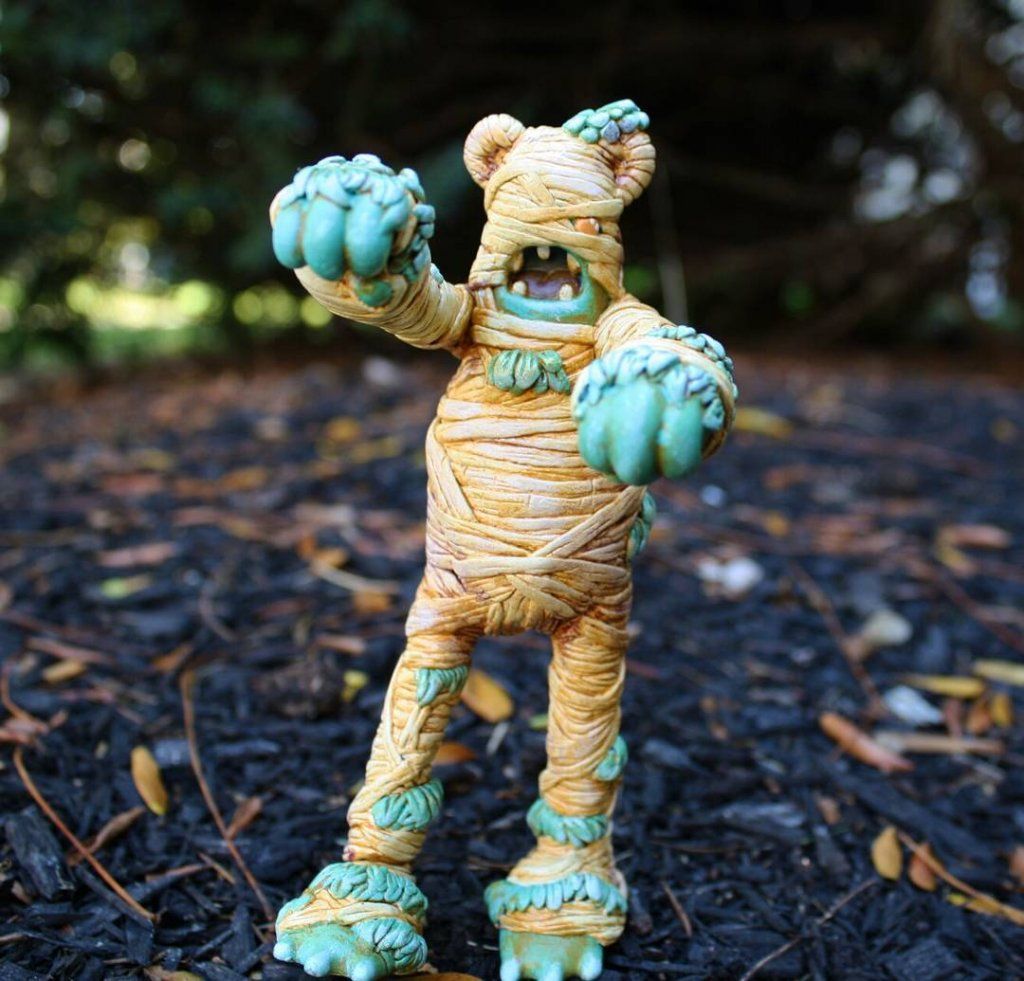 We love how this custom has turned out. We already love the Dead Bear platform, but The 3D Hero has added some really nice sculpting, along with the paint application. Works really well. Nice work!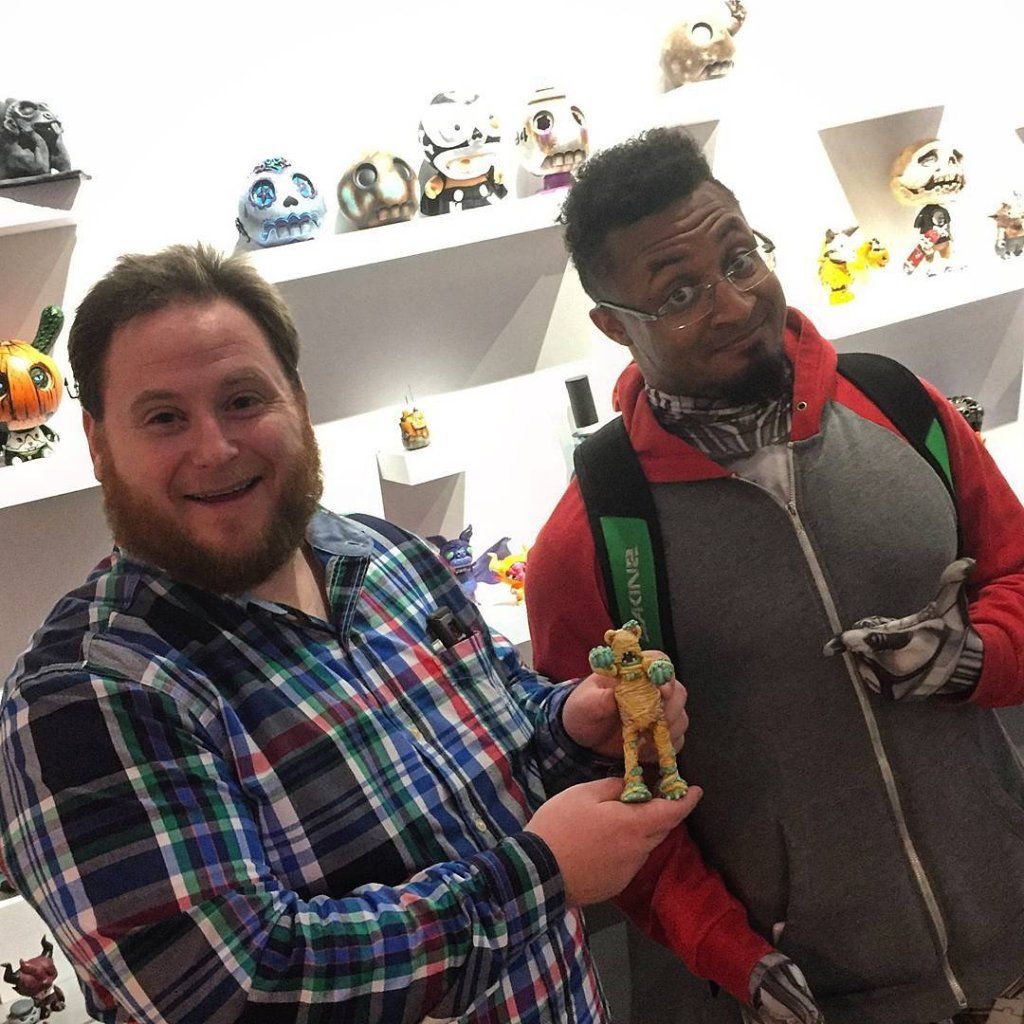 Already snapped up, as you can see in the above pic of our two pals – Kevin alongside The 3D Hero doing the trade at the Merry Halloweenmas show at Mothership Gallery this past weekend. Beautiful.
Want a special treat this Halloween? How about the treat of Designer Toy news direct to your smartphone? Straight into the palm of your hand! Download our new TTC Mobile App now. Available at the App Store & Google Play. Enjoy!
Go check out The 3D Hero on Instagram HERE.