DTA Break-Through Artist Finalist RXSE7EN is ready to break your bank this coming weekend at New York Comic Con, and we CANNOT wait. We already got far too super excited for the Clutter announcement of the DTA Exclusive GID Black Incognito Twelvedot 5 inch Dunny release this Thursday at NYCC, but when we saw that RX will be dropping this custom 5inch Dunny as part of the DTA Custom Dunny show, our excitement levels went through THE roof!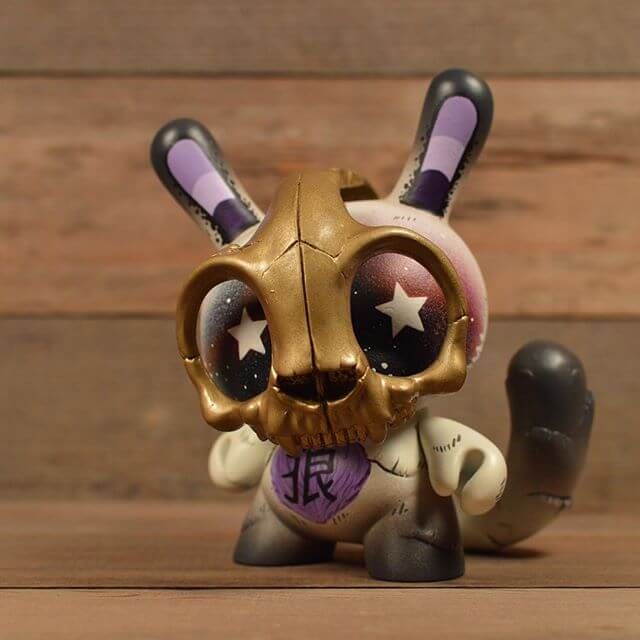 Whilst we absolutely adore the beautiful paint job completed on this Dunny platform by RX, we fell instantly in love in the additional sculpting. The tail for starters looks magnificent, but what about that floating skull. Floating. Skull. Yeah, you read that right.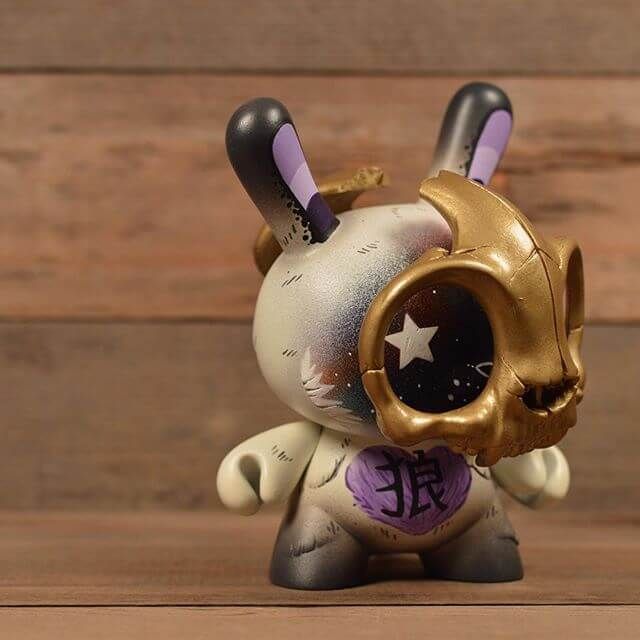 There are no details on a price for this custom 5inch Dunny just yet, but there is no doubt that prices will be released by Clutter over the course of the next few days. Stay tuned to TTC for more details.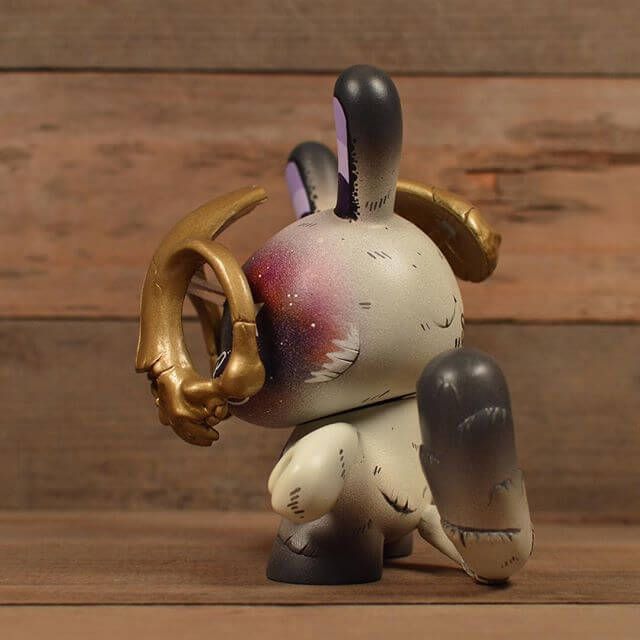 The DTA for Break-Through Artist will be announced on Saturday evening at the Designer Toy Awards Ceremony at Hudson Terrace. The Break-Through Artist is going to be a tough category to decide on the winner. So many deserving artists this year. We'll get to see who scoops this prestigious award on Saturday.