I don't know about you but for us at TTC we love seeing USUGROW x SecretBase's Rebel Ink customs. Jon Paul Kaiser blessed our eyes and the collector with this fantastic custom Rebel Ink with a nautical theme. We agree with JPK that the Rebel Ink is destined to have tattoo's all over it, it's such a timeless platform, or maybe i'm biased as i'm a collector of Rebel Ink. One thing is clear, is that JPK always rocks a nautical theme, from all his Dunnies and Munny customs we have seen JPK work his magic on them and this Rebel Ink is another example why JPK is one of the number 1 to go to artist for a Nautical theme custom.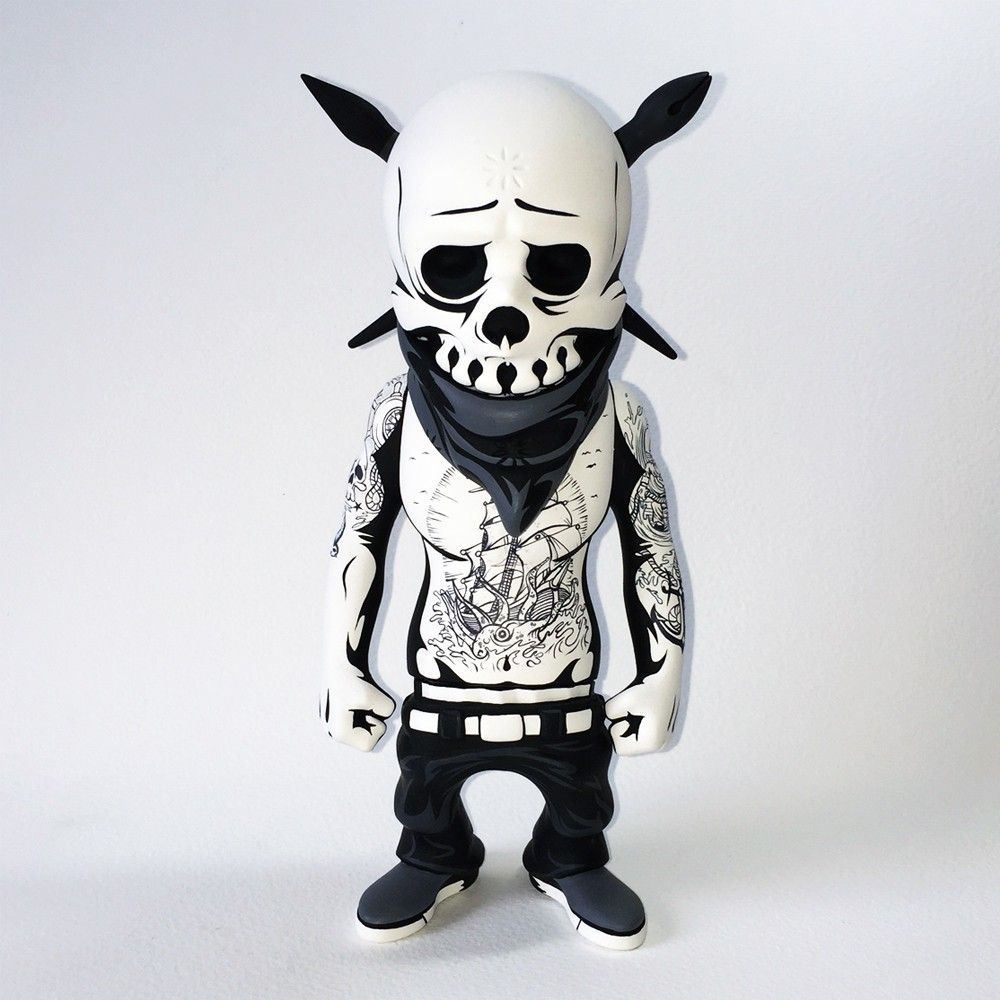 [slider source="media: 29105,29106″ width="1100″ height="1400″ title="no"]
The sailor is fantastic along with the perspective of that anchor makes it look like it's going to pop out from the figure.
Up close is even more impressive, his extra fine lines of the sun rays and the way JPK can use his greys to add depth to his shadowing.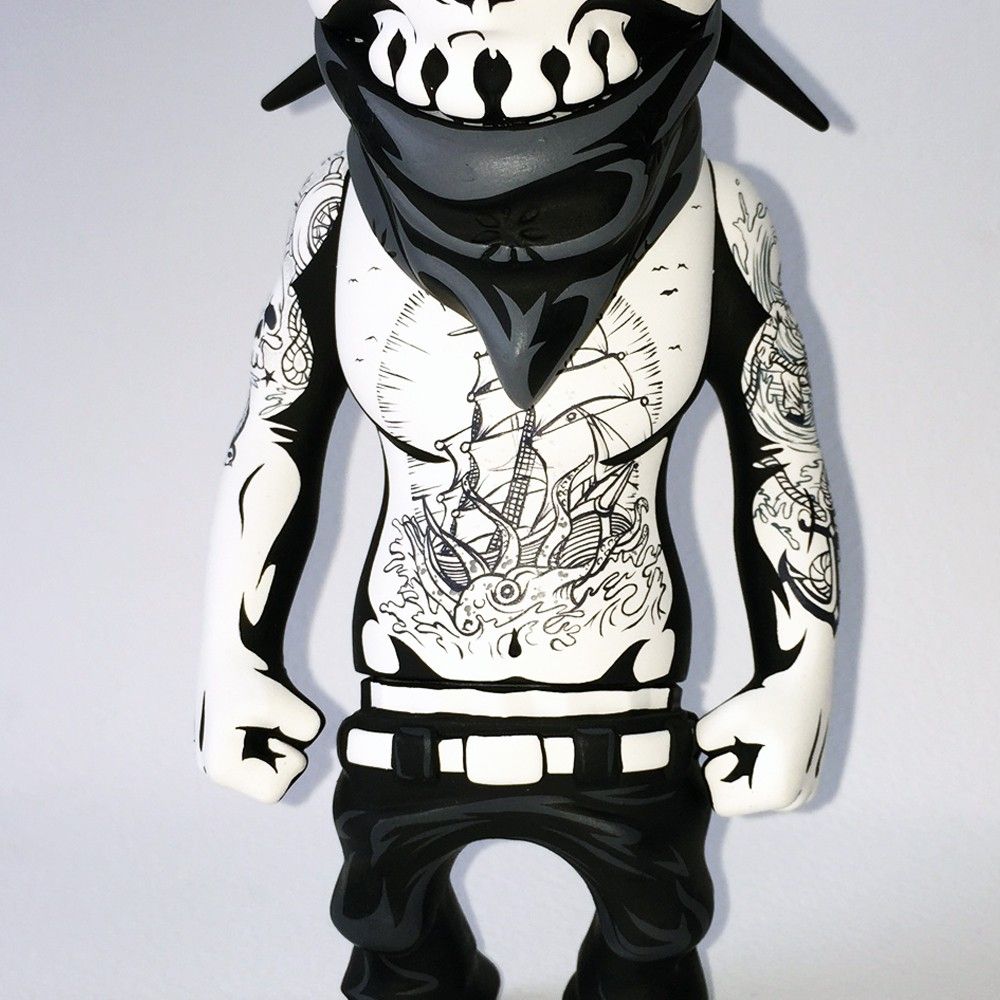 So as you would of gathered, this was a commission rebel ink, but if you need a custom?  hit JPK via http://www.jonpaulkaiser.com/ Facebook , Twitter  and Instagram.