Did you ever wonder what Mickey Mouse would look like on steroids? Maybe not even taking steroids, just pumping iron down the local Disney gymnasium. Well, wonder no more. Daniel Fleres has taken his latest custom and beefed Mickey Mouse up! Daniel has used the Muttpop Tequila Designer Toy platform as a base, removed the head and replaced it with a Qee head. Followed by a really nice, clean & simple paint job. Meet Muscle Mickey Mouse.
[frame align="center"]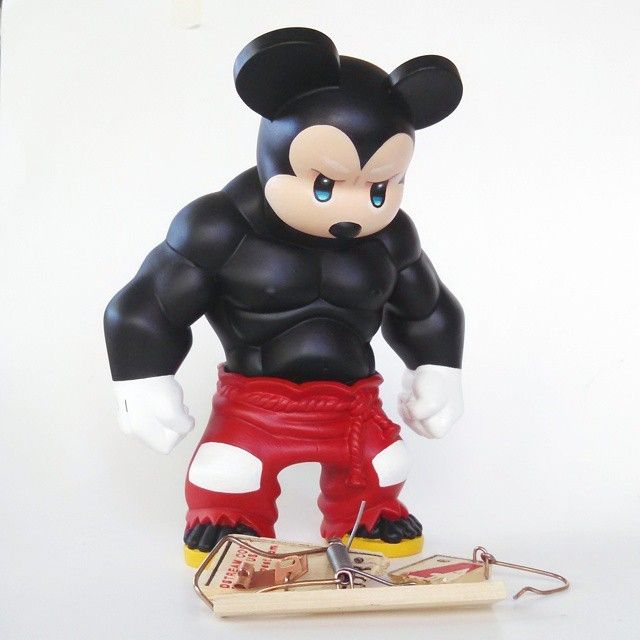 [/frame]
You certainly wouldn't want to mess with this version of Mickey Mouse, right? Looks bad ass.
[frame align="center"]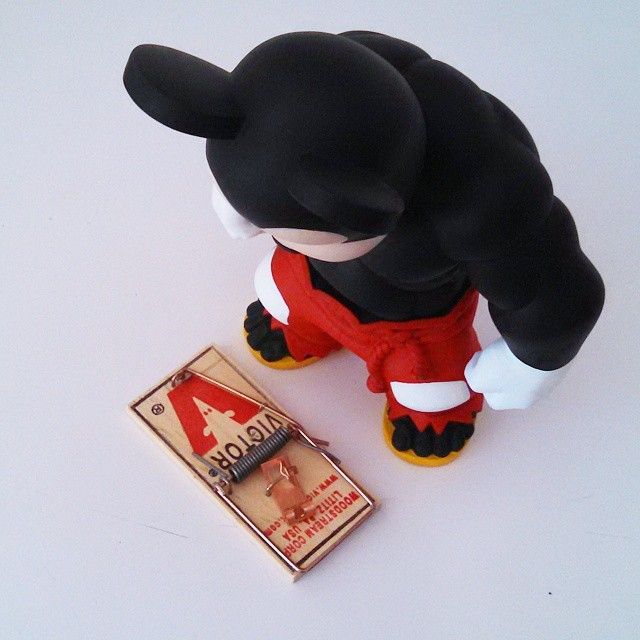 [/frame]
Daniel created Muscle Mickey Mouse to take part in the upcoming P!Q show – Twisted Mickey Mouse – in NYC. Starting on 14th March.
[frame align="center"]
[/frame]
If you want to find out more about Daniel Fleres, you can check him out on Facebook, Instagram or Twitter!