Our Artist Spotlight artist, Mr Mitote is having a SALE on a few of his custom Kidrobot Dunnys! All included Mr Mitote signature tiny mouth to the wacky expression which Mr Mitote is known as well as layers of texture. Three to choose from and they've been let loose by Mr Mitote. As the festive spirits are in full flow Mr Mitote is offering you the chance one of the 3″ custom Dunny for a crazy low price.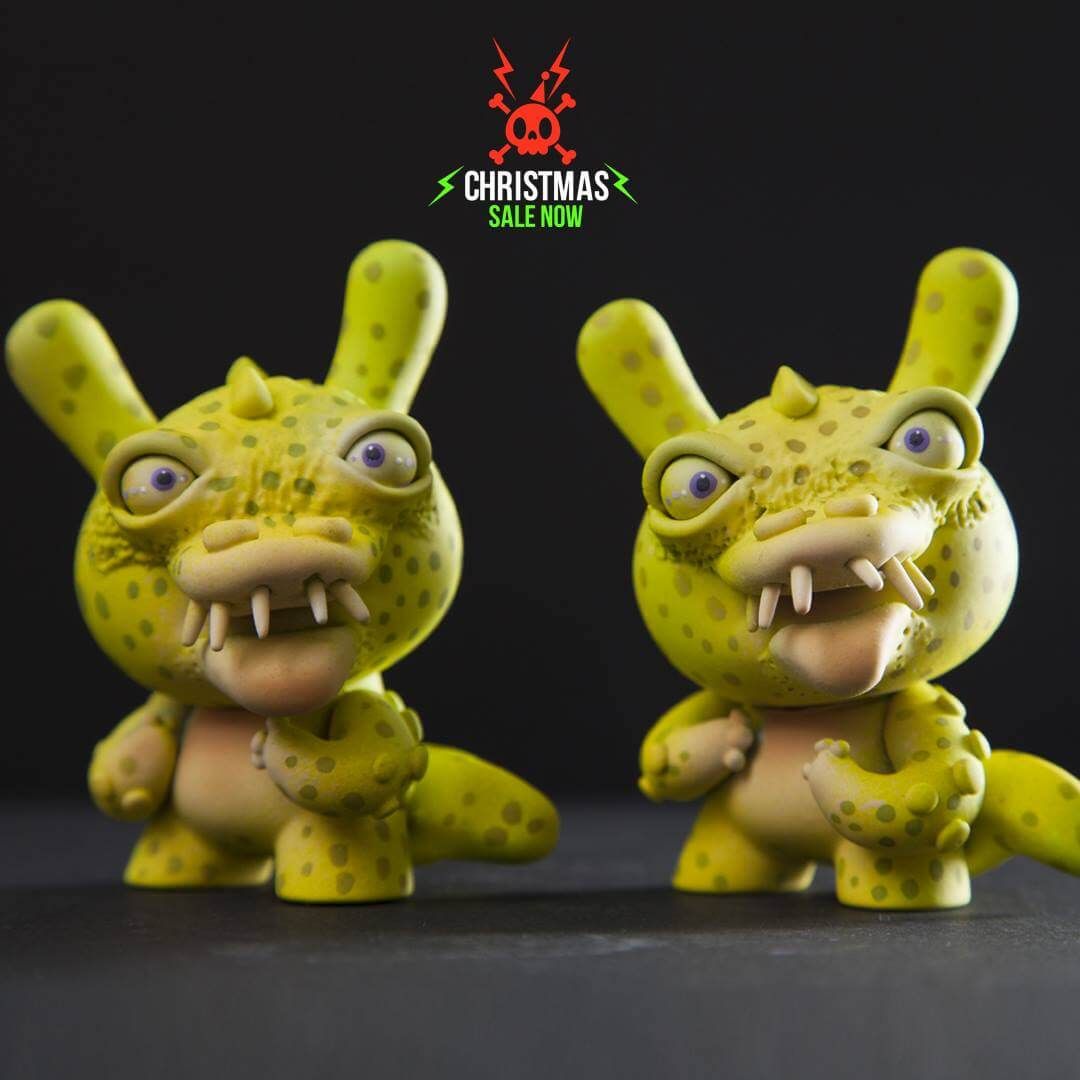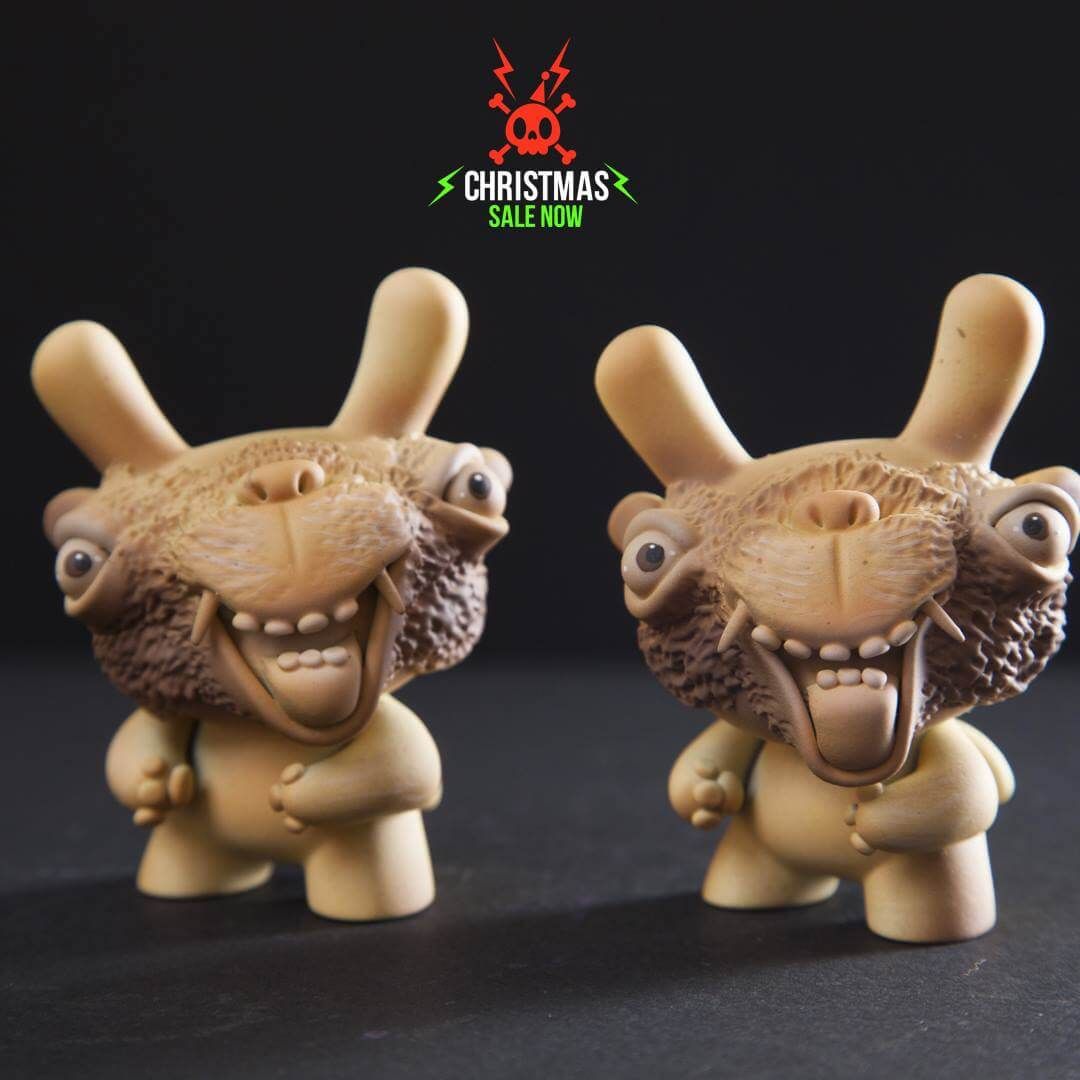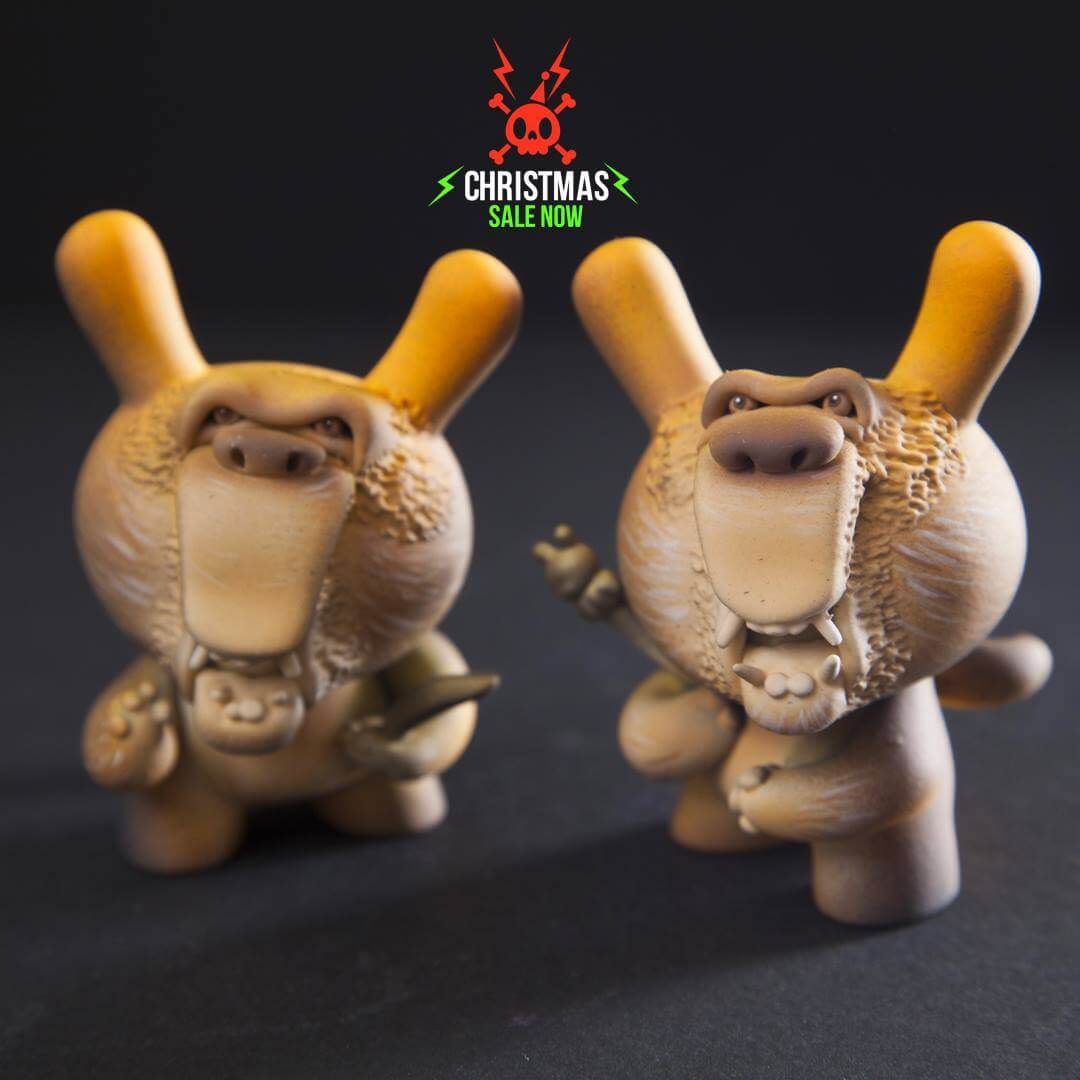 Christmas by Mitote / 1 piece 70 USD included shipping  / contact: [email protected] quote The Toy Chronicle sent you.
Check out our Artist Spotlight feature on Mr Mitote HERE, be amazed! 
If you want to get your Designer Toy news first, you should look to download our new TTC Mobile App. Designer Toy news direct to your smartphone. No dealing with social media algorithms.
Well, I hope you've enjoyed Mr Mitote as much as I have. Need a custom or more info? go visit his social media via Facebook , Twitter , Instagram.