One of our favourite vinyl toys the classic Muttpop Tequila goes under the knife by the one and only Patrick Wong! Signature colours alone with the crisp finish that Partick is known for. Molotov Man repositioned head and arms show how much of difference it can make.
"Canadian illustrator and artist Patrick Wong shows his new piece simply titled "Molotov Man" transforming the custom vinyl figure into a bomb-throwing rebel.

Created as a commissioned artwork, Patrick's Molotov Man repeats the motif seen in many of his past vinyl and resin releases including fusions with pop culture icons, Optimus Prime and Mickey Mouse."

The piece was produced from Muttpop's 8″ Tequila Classico vinyl figure and comes complete with fabric bandana and sculpted "Pepsi" bottle.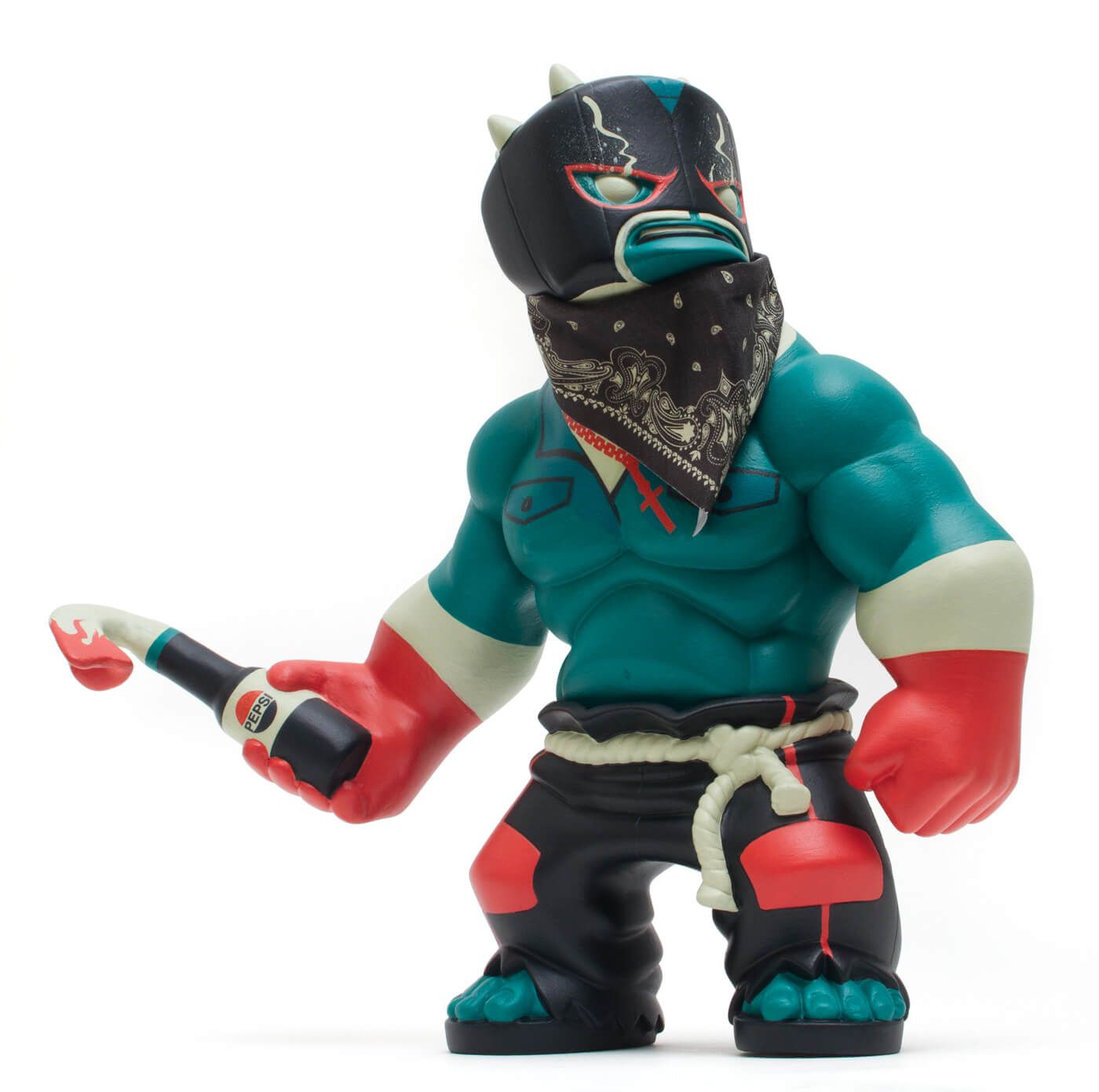 Although a personal preference having the Molotov with fabric instead of resin sculpt would work better? Who knows, that's why we aren't artists, Ha. Anyway Molotov Man rocks! Need a custom like this beast? Hit Patrick up via Email: [email protected] or IG @patrickwongart
If you want to get your Designer Toy news first, you should look to download our new TTC Mobile App. Designer Toy news direct to your smartphone. No dealing with social media algorithms.
It's FREE.
Go check out Patrick on the following links:
Facebook: http://www.facebook.com/patrickwongart
Instagram: @patrickwongart
Twitter: @patrickwongart
Portfolio: http://www.patrick-wong.com
Shop: http://patrickwong.bigcartel.com