Nerviswr3k x Tenacious Toys bringing their A game to Five Points Festival 2018! With only 9 days to go Nerviswr3k and Tenacious Toys show a little tease of what going to be at Five Points Festival with their exclusives. Grab your notepad (for millennials grab your phone or Instagram save function) as Nerviswr3k x Tenacious Toys present to you the first exclusive is the Purple Inner Child Deluxe Set and Red edition Pill Drone figure.
This is a 2-piece set containing a purple 4.5″ Inner Child vinyl figure and a purple 2.5″ resin Pill Drone. The Pill Drone are hand cast and hand painted by Nerviswr3k. The Deluxe set also contains an original sketch by Nerviswr3k, and will come in a box adorned with Pill Drone sticker art by Gavin Rivas.
[slider source="media: 101234,101233,101235″ width="500″ height="500″ title="no"]
There are 20 Purple Deluxe sets and they will be $85 each at Booth 234.
The second exclusive is a red 2.5″ Switchface Pill Drone figure which comes with four interchangeable magnetic faces.
[slider source="media: 101239,101236,101237,101238,101240″ width="500″ height="500″ title="no"]
The Red Switchface Pilldrone set is $75 and is limited to 5 sets at Booth 234.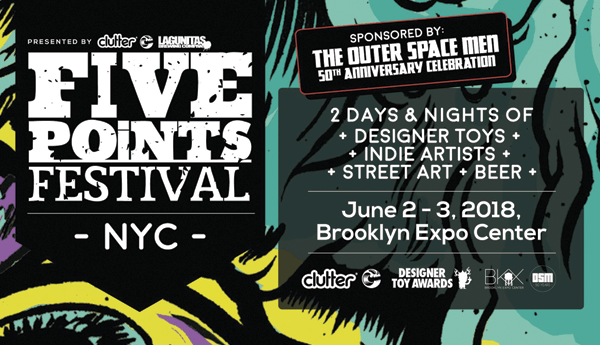 Need more vinyl goodness?
Tenacious Toys
www.tenacioustoys.com
WELOVEGARY will get you $10 off orders over $50
WELOVEANDY will get you $15 off orders over $75
WELOVETTC will get you $20 off orders over $100
(worldwide shipping available) 
If you want to get your Designer Toy news first, you should look to download our new TTC Mobile App. Designer Toy news direct to your smartphone. No dealing with social media algorithms.
It's FREE.
Find Nerviswr3k on Instagram.