Our dear friends at Leanna Lin's Wonderland in LA, has an exciting event happening this Sunday. Ever wanted needed help creating Kawaii goods? well Leanna Lin's Wonderland joined up with LA based designer and maker Robert Mahar to create this wonderful event. Not only this fantastic workshop is happening on Sunday, Leanna Lin's Wonderland website has had make over. To celebrate this makeover Leanna is offering 15% online.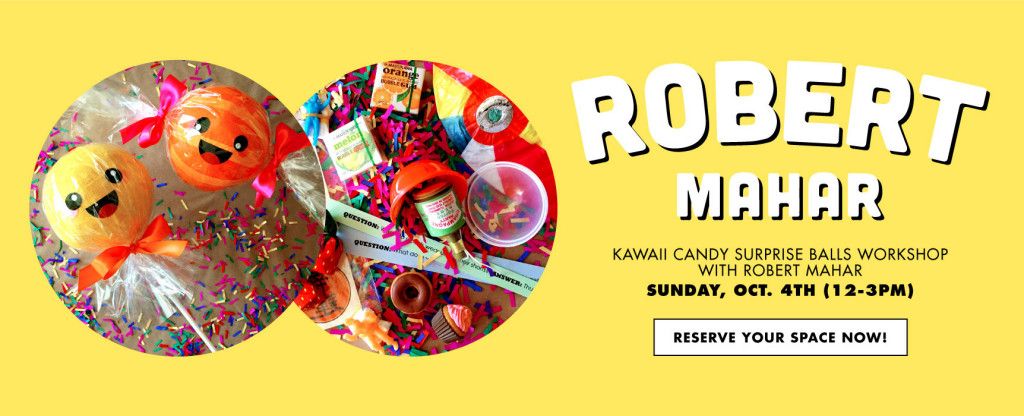 Looking for the ultimate sweet for this year's trick-or-treat?  Join LA based designer and maker Robert Mahar in creating old-school surprise ball party favors dressed up as super-sized kawaii candy!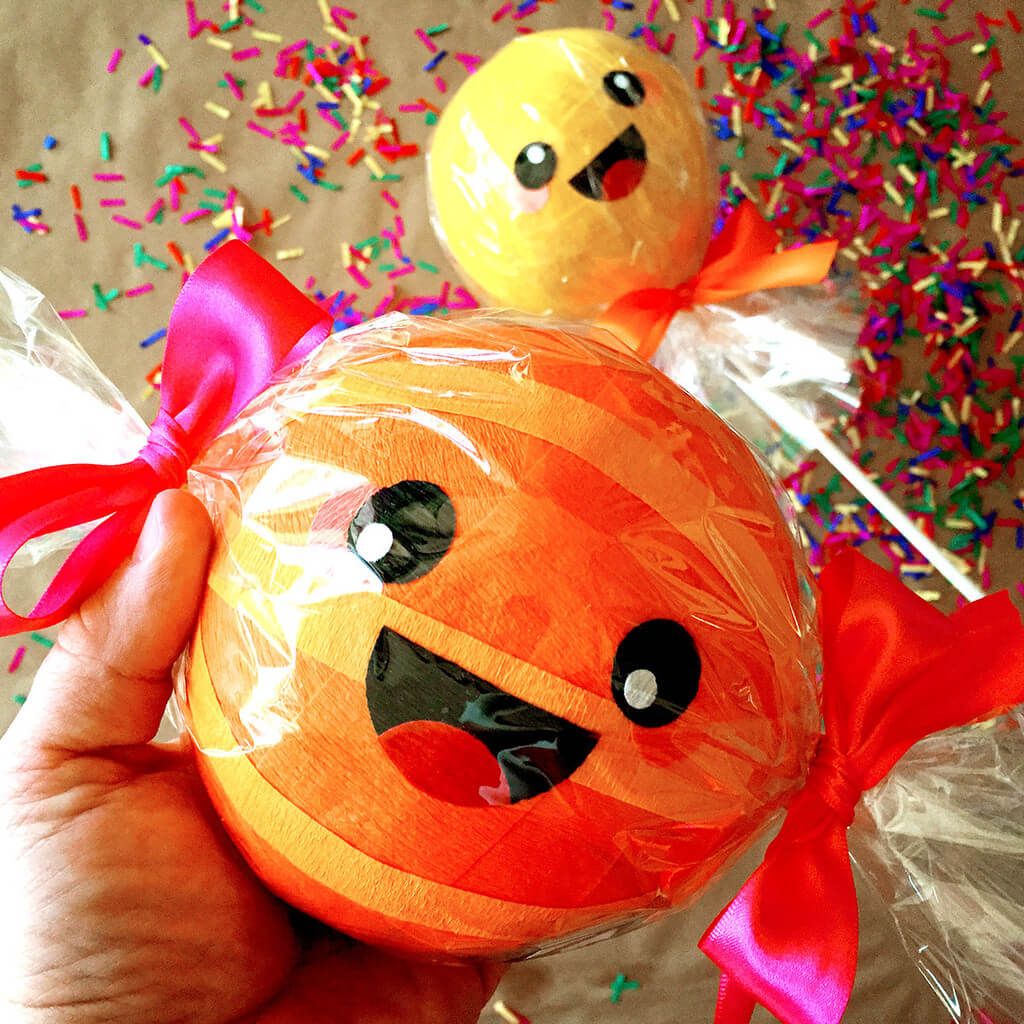 Create the perfect gift for your favorite kid (big or little!) this Halloween and rediscover the fun of a vintage craft last popularized in 1950s America.  Surprise balls consist of small treats and trinkets, jokes and candies artfully concealed in hundreds of feet of crepe paper streamers.  Recipients are showered with fun as they unroll their surprise balls, revealing the goodies you've selected and creating a happy mess!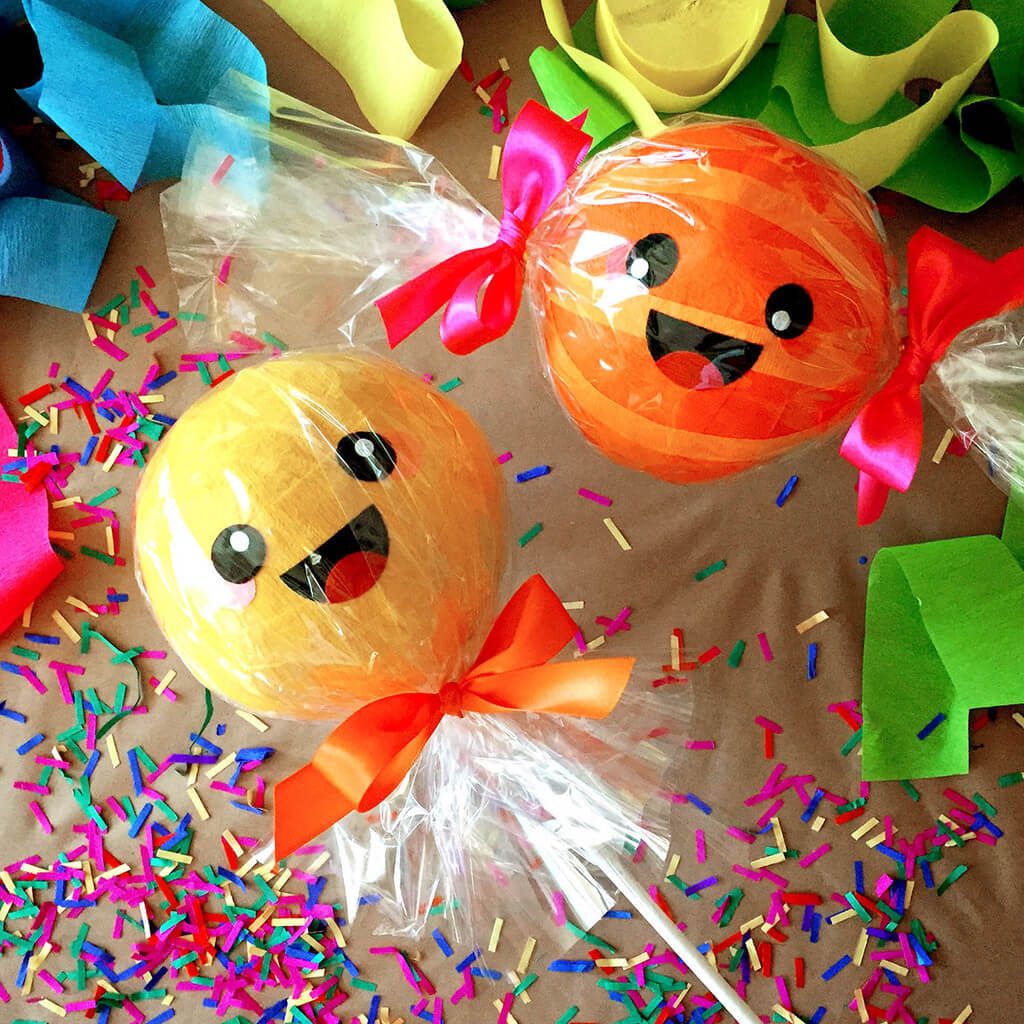 Each participant will learn techniques, tips and tricks to successfully create their own surprise ball party favors – stylized as super cute kawaii candy.  This project is highly customizable and once you learn the basic construction methods, you'll find yourself recreating the fun at home – for every holiday and festive occasion! Get inspired – check out Robert's Pinterest board of surprise balls to see how others have styled and decorated their versions of these fun novelties.
Beginners class. No experience needed.
All tools and materials will be provided.
12 years old & older. (ages 7-11 must attend with an adult)
You get to make 3 of them to give away!!! FUN!!!
Robert will provide a sweet selection of kawaii and vintage inspired items to include in your surprise balls (enough for everyone to complete at least three!) but if there are specific, small scale items you'd like to use, please feel free to bring them with you (think tiny charms, novelty jewelry, stickers, notes on paper, little hard candies, etc.)  You might also consider adding to the fun by purchasing some tiny treats from the shop – little blind-boxed vinyl toys work perfectly for this project!
Complimentary refreshments will be served.
12 spots available.
Free Sunday street parking!
Location: Leanna Lin's Wonderland / 5024 Eagle Rock Blvd., Los Angeles, CA 90041 
Date + Time: Sunday, October 4, 2015 / 12-3pm
Price $65.00 for the workshop
Here's the Discount code for the re-vamped website, happy shopping at  http://leannalinswonderland.com/