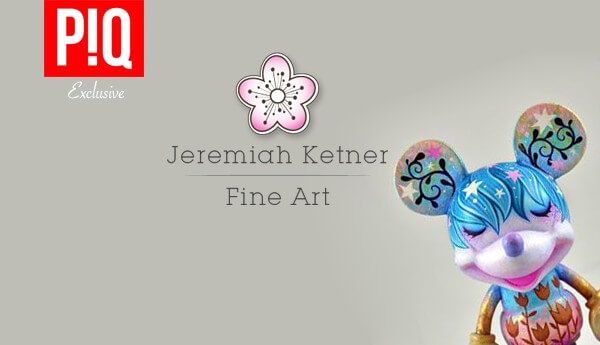 Jeremiah Ketner dazzles us with his fantastic colours and brush strokes when he customised this Mickey Mouse figure for the Twisted Mouse show at PIQ Grand Central Terminal NYC. If this is anything to go by Toycon UK attendees will be in for a treat when Jeremiah sets foot and showcasing his work at Toycon UK this April.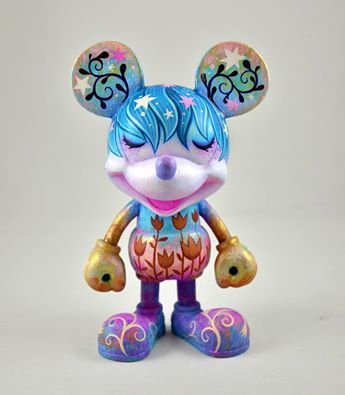 Always a pleasure to see Jeremiah take his art and putting it on a 3D figure.
"P!Q features unique gifts, designer toys, and fun accessories. Find the best deals on vinyl toys, games, and puzzles. P!Q is the best place to shop for gifts for mom, dad, and kids of all ages. Shop online or at one of our four retail locations-Grand Central Terminal and Rockefeller Center in New York, Caesars Palace in Las Vegas, and at the Universal Avenue CityWalk in Orlando."
Also look out for the Twisted Mouse show opening March 14th with a host of impressive artists!
It's the right time to add some colour in your life with Jeremiah Ketner way.
You can stay in contact Jeremiah Ketner via http://jeremiahketner.com/