Jaykblu has got this beautiful figure ready and will be up for sale soon. The amount of work that has gone into this is huge.
B8.S12 Bot with XT Helper Bot mounted on custom base. Led lights (2 white, 1 colour changing and mounted AA battery pack – easily accessible with integrated on/off switch).
B8.S12 bot can be rotated 360 degrees.
The paint application on this beast brings it all together. I love the stenciled decals with the scuffed paint giving it that used battle damaged look.
It will be on sale soon HERE.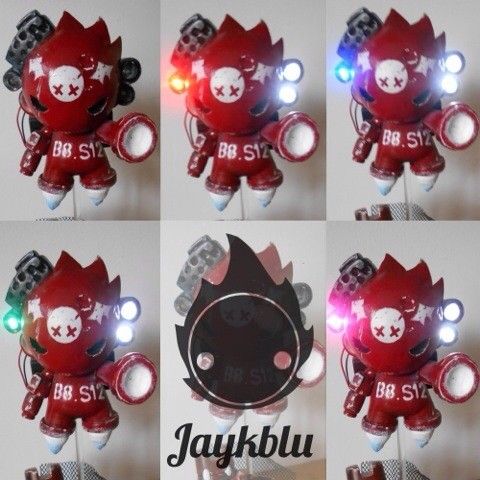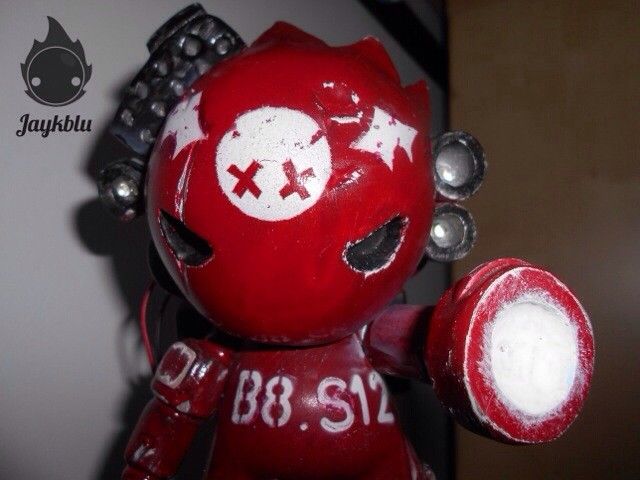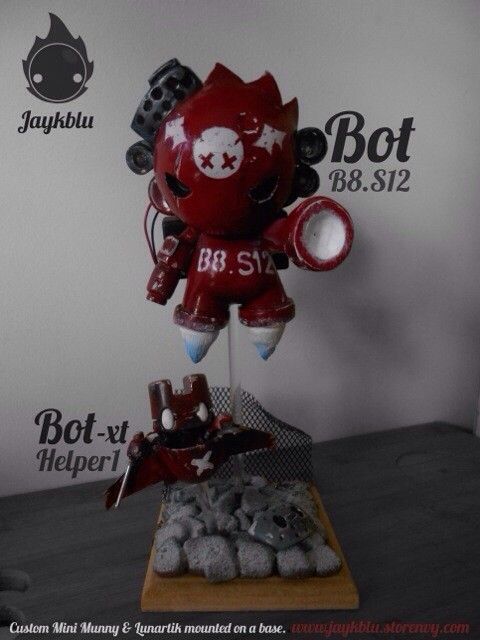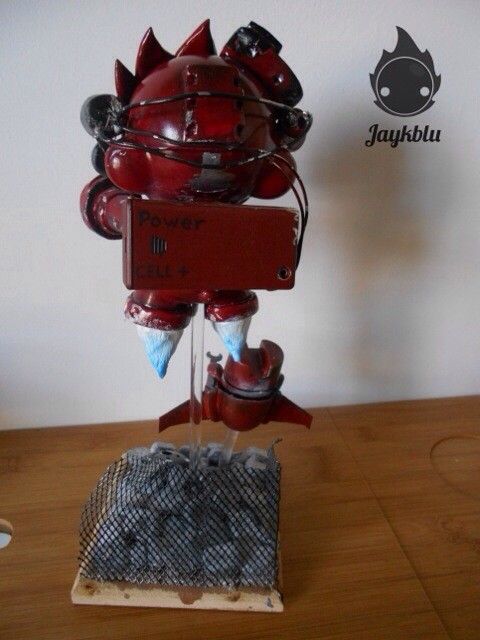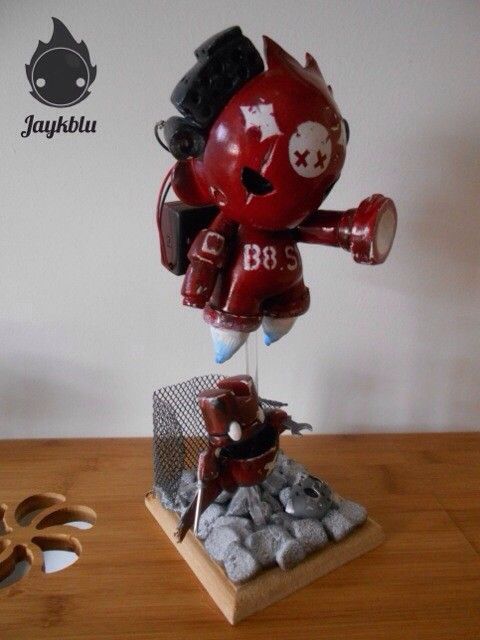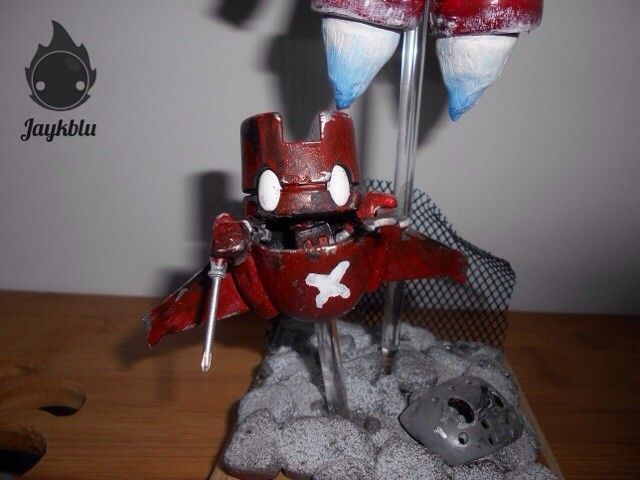 You can check out the rest of Jaykblu's via his Facebook page or his Instagram