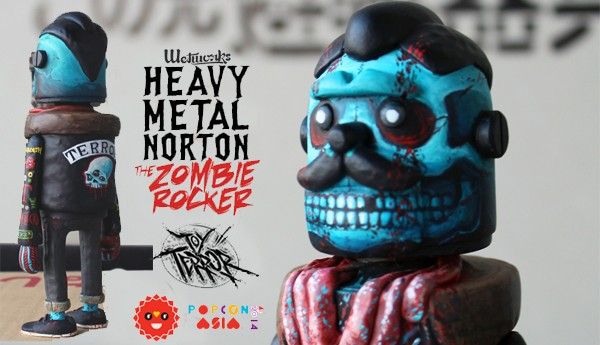 When the gods gave rock n roll our very own Toy Terror (Rich Sheehan) he came out rocking this Norton platform. Keeping to his style Rich smashes it yet again.
The Gods of Rock rejected Norton's hope of peaceful eternal rest and with a vacant grin, he's left to continue to roam the unforgiving underworld of the city's dingy basements and live music haunts. Bearing the brutal scars of an eternity of headbanger mosh pits on what little flesh he has left, some of his favourite bands adorn his cigarette, blood and booze soaked leather jacket.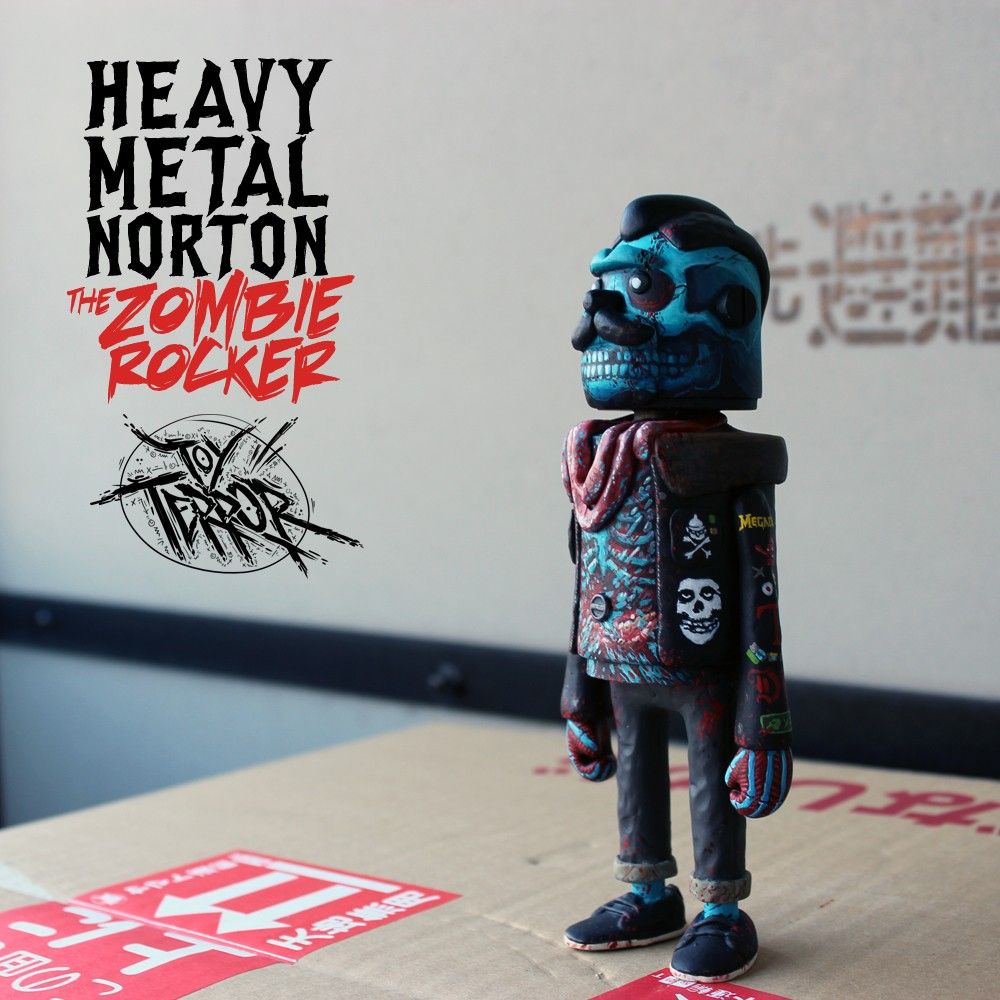 Glorious paint work by Rich again, Im in love with all the fine details like the flesh on the hands. Super choice of blue for the Zombie Rocker too. I dig how Rich incorporates little personal fav's like adding a Tetsujin badge on the jacket.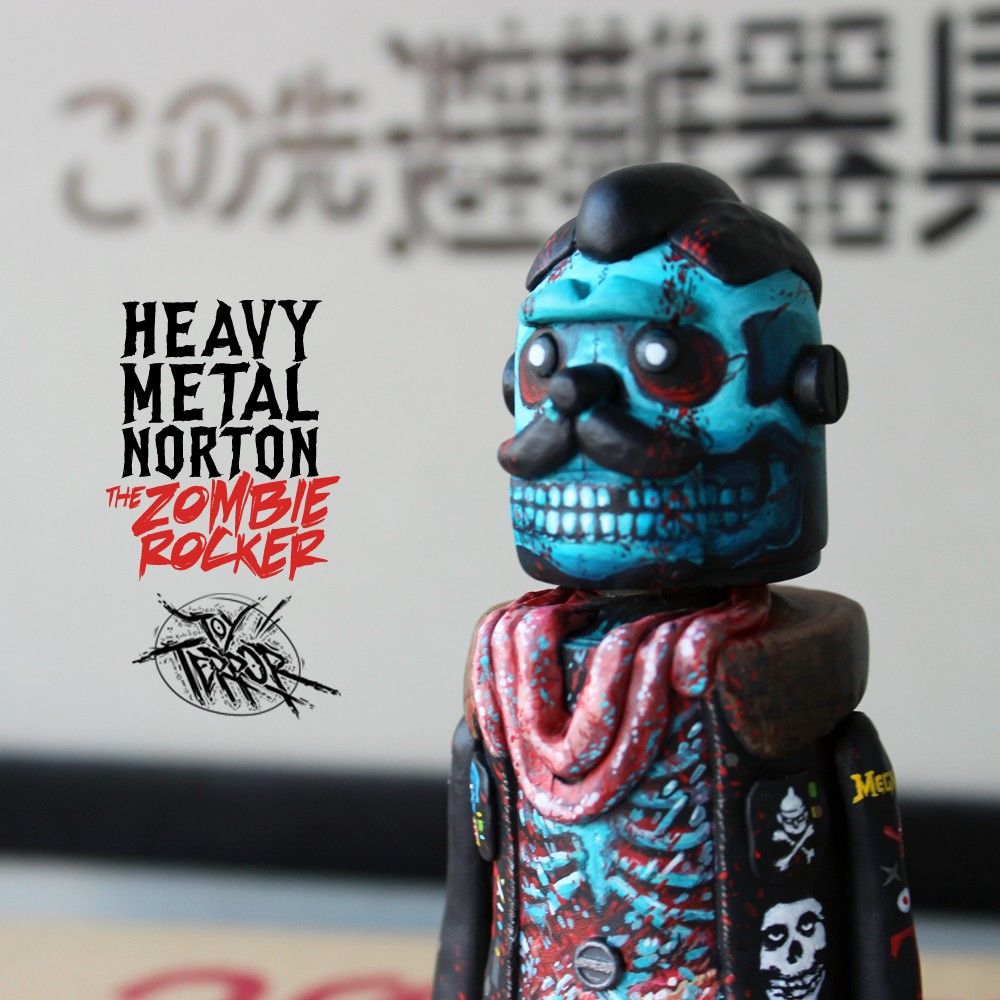 Norton's 'Terror' leather jacket comprises of many tiny badges, patches and emblems, including bands like Megadeth, Dio, Gojira, Misfits and hints of other hidden and more personal references. His last ruckus lost Norton his entrails, which he now sports around his neck… it's not like he has any use for them anyway these days 🙂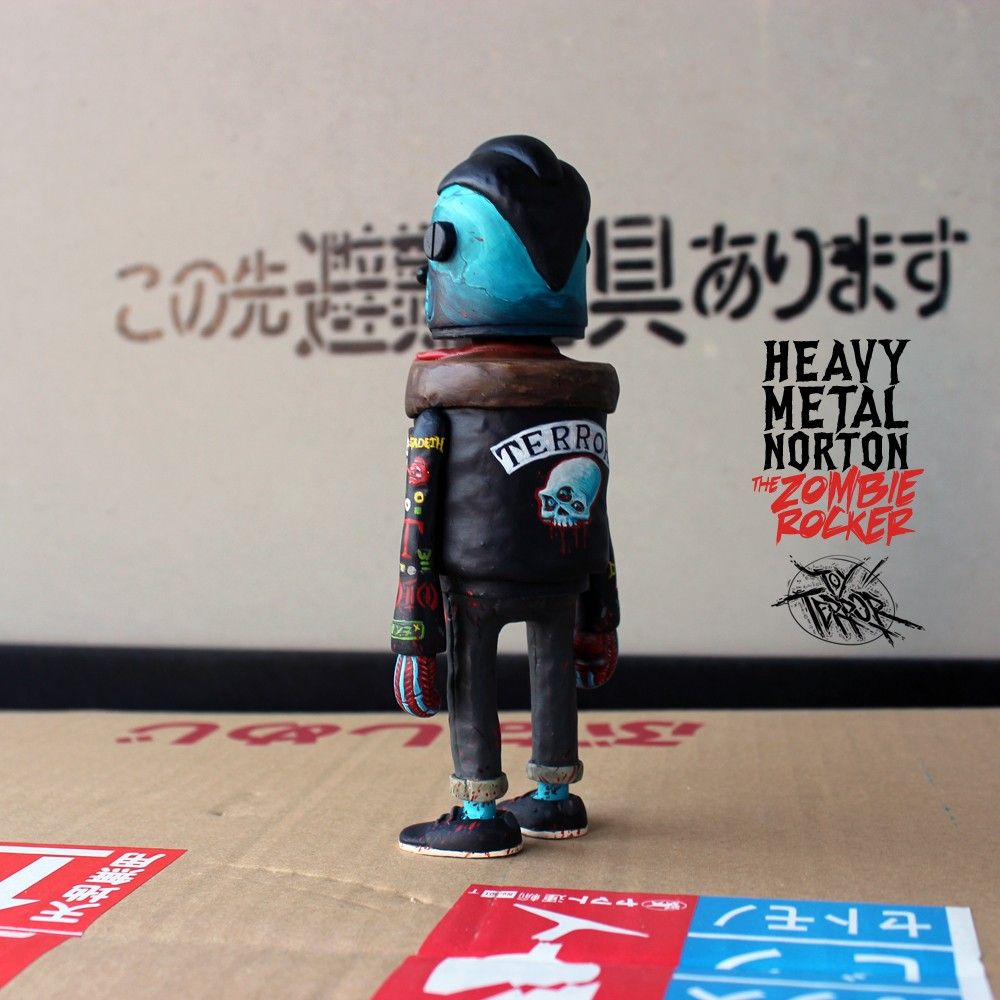 [custom_gallery source="media: 12056,12057,12058,12059,12060″ limit="100″ title="never"]
Toy Terror's piece is part of the 'Norton Artist Series' which will be showcased at PopCon Asia 2014. Norton is an original platform by Singapore based artist " 'Wetworks' and the custom painted 'Heavy Metal Norton the Zombie Rocker' will be available for $160(USD), from the Toy Kultur booth.

All remaining Norton pieces still left after the show will be made available online shortly after the event.
It's Toy Terror's first completed custom since recently moving to Japan and his commission list is currently open for September and October.
Let's Rock \m/