These two commissioned 'Tron inspired' 7inch Munnys by London-based artist, David Stevenson, are exceptional good. The level of details is great, the colours are really nice. Ok, there are a few points that could be drawn a little better and some of the line work could be cleaner.
Overall though, I would be very happy with these customs in my collection.
If you want to ask David for a custom, you should check him out on his Facebook!
[frame align="center"]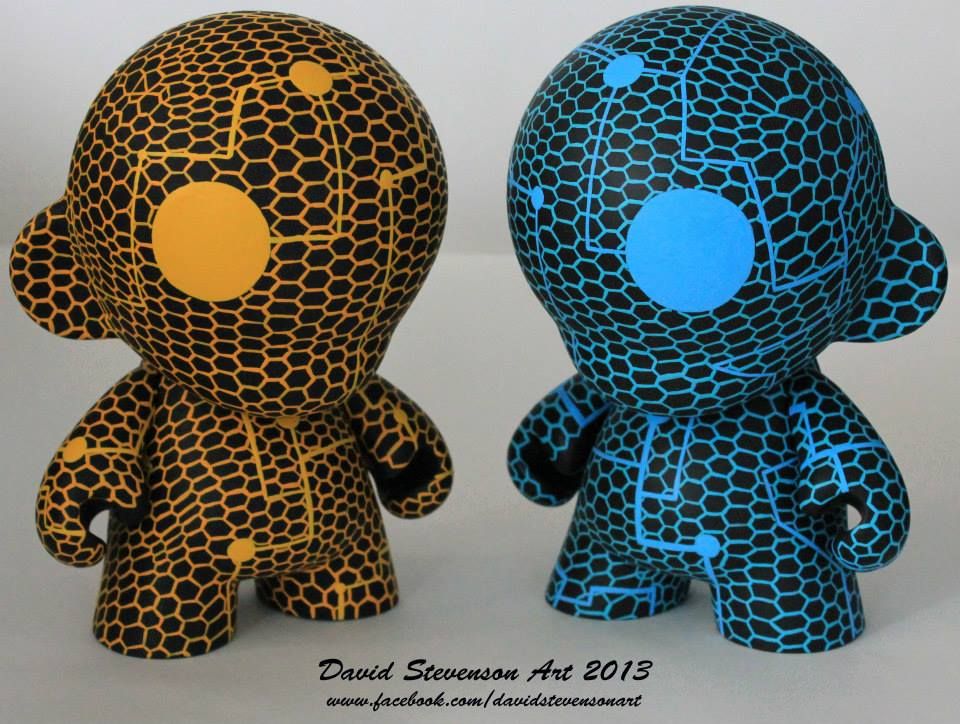 [/frame]Tron inspired Custom Munnys