Dark Matter Toys is back with a brand new limited edition of the Goburin Kaiju.
This time around in a 'Black Wizards' rendition featuring a red soft vinyl cast treated with purple, silver, white and black sprays! The face 'corpse pain' is perfect, making this a perfect companion for a listening session of your favourite black metal albums.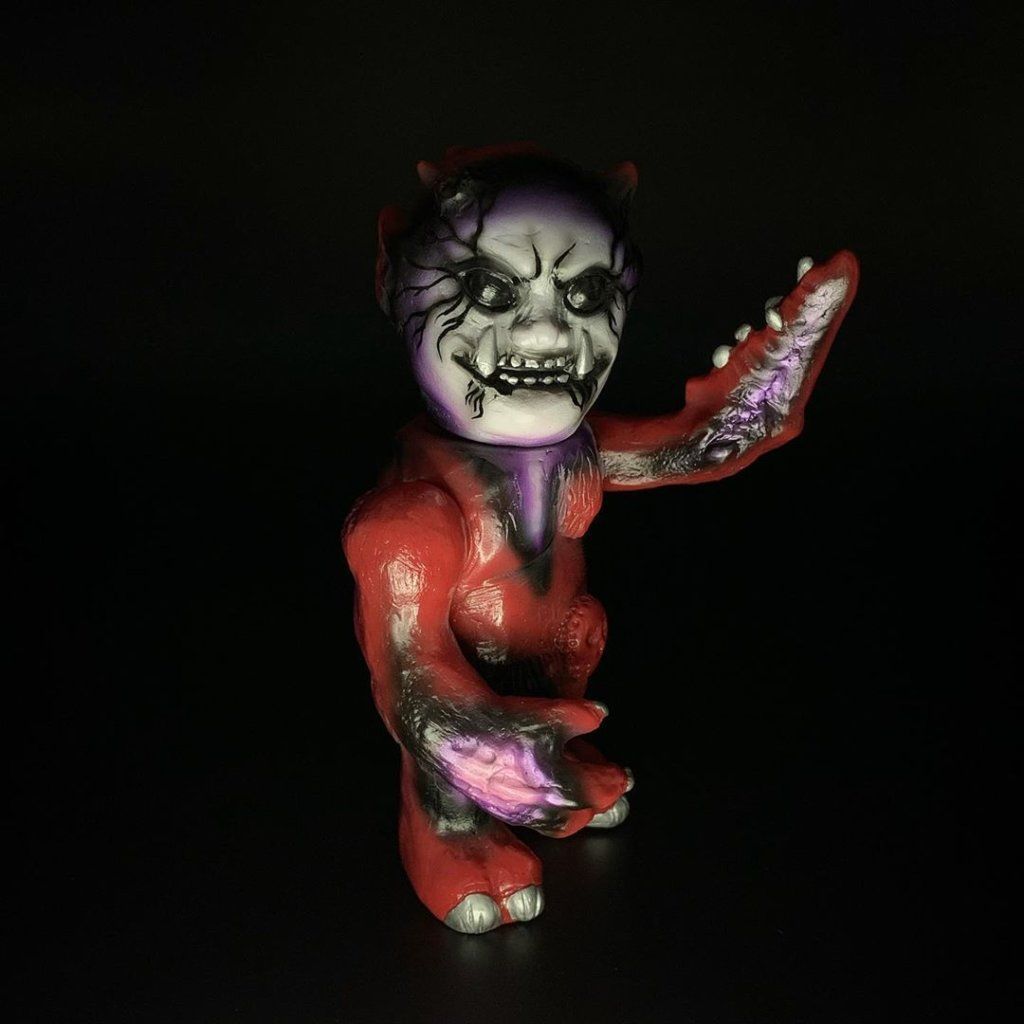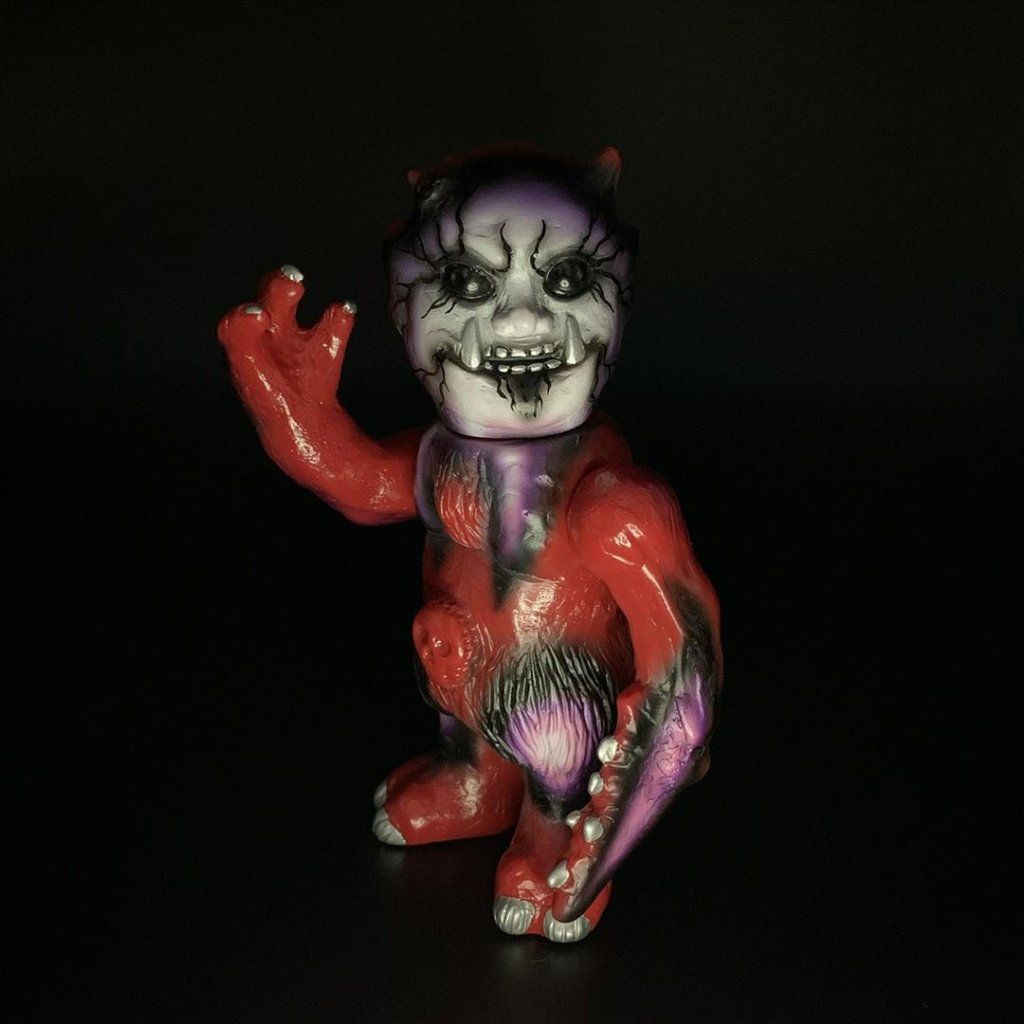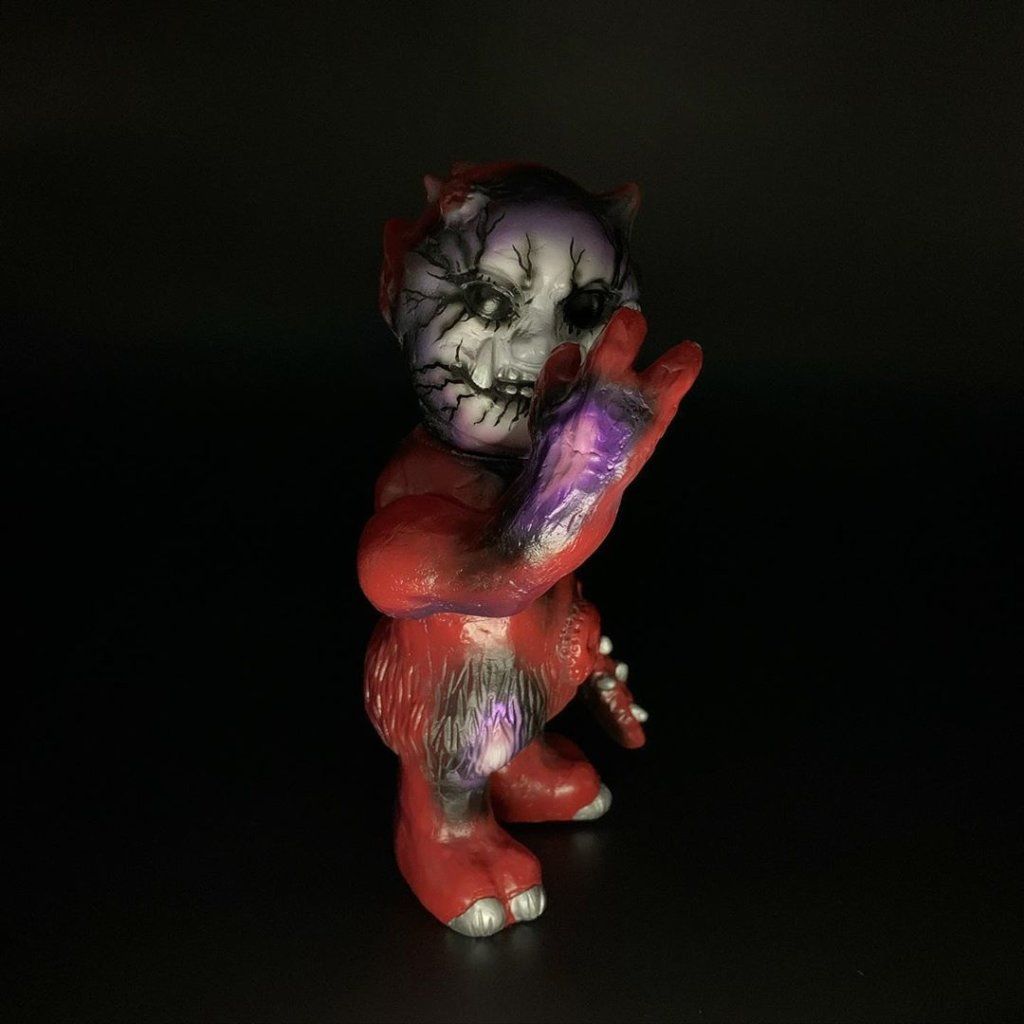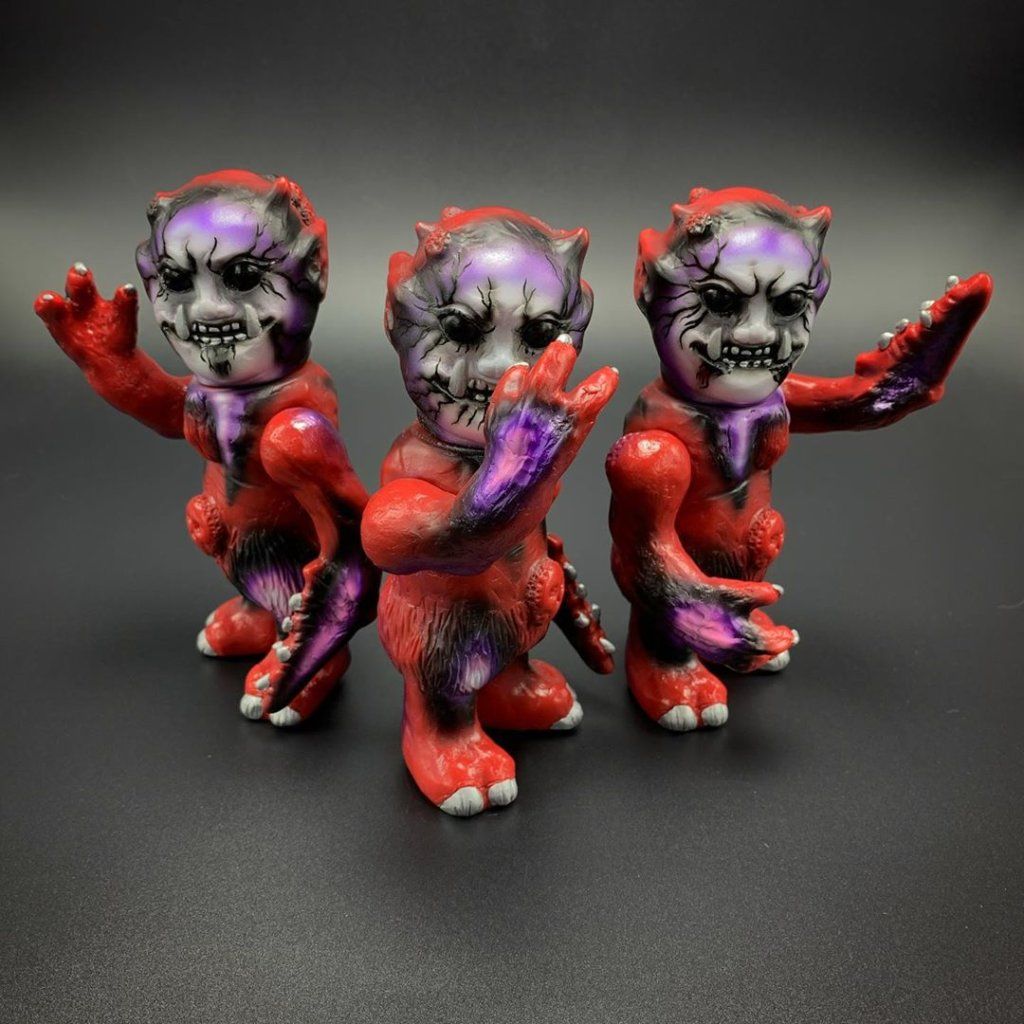 A limited edition of 3. Priced at $105usd. DM Dark Matter Toys on Instagram with:
Name
Shipping address 
Paypal 
Hurry!
Follow Dark Matter Toys on Instagram and darkmattertoys.bigcartel.com.