Freshly baked in the Nugglife studio in NYC, in collaboration with our pal Czee13, there will be a special release of the Czee cookie. These resin-cast cookies have been a major hit since Czee released the Choc Chip Cookie with Wootbear in early 2018. These stoner cookies are definitely going to be snapped up quickly when they drop this weekend!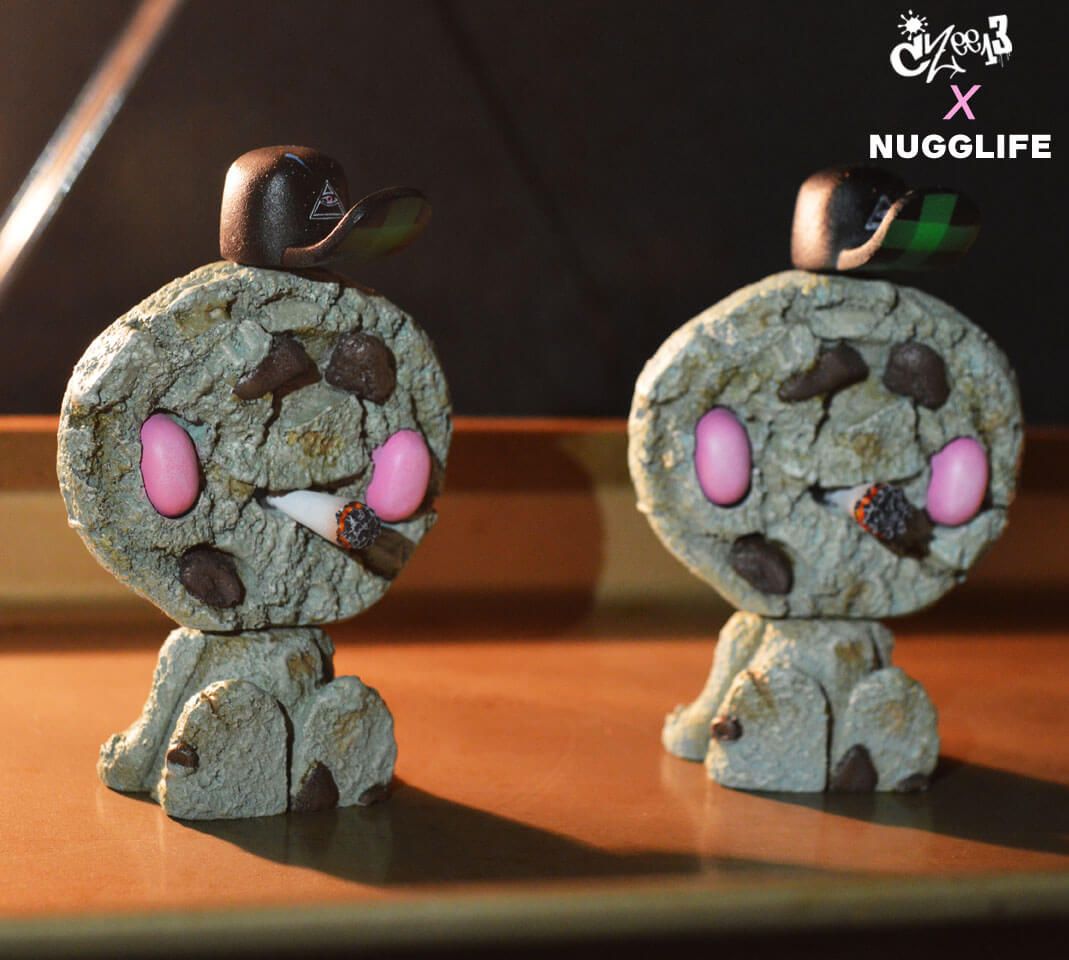 Available in a run of 10 pieces, Stoney Cookie will drop at 4.20pm ET (9.20pm BST) on Saturday 9th June. You'll be able to grab your very own Stoney Cookie on the Nugglife store HERE. No details on price yet, but expect it to be around $100 each. Stoney Cookie stands at around 4inches tall. Each Stoney Cookie comes with its own custom Nugglife cap, with the trademark green & black plaid on the underside of the brim. Which looks fucking dope AF. Nugglife has done a great job on those brims. Each Stoney Cookie comes with its own blunt too.
[box title="Important Details"]
WHERE: http://www.nugglifeny.com/
WHEN: Saturday 9th at 4.20pm EST
PRICE: around $100
LIMITED: 10[/box]
Don't forget that Czee will be hosting his FIRST solo gallery show at Clutter Gallery this coming weekend. Creative Solitude is kicking off at 6pm local time in Beacon, NY this coming Saturday. Czee and The Toy Chronicle will be in attendance to witness this awesome show. We have seen what Czee has cooked up, and it's pretty damn nice! We'll bring you more details once all the official photos have been taken.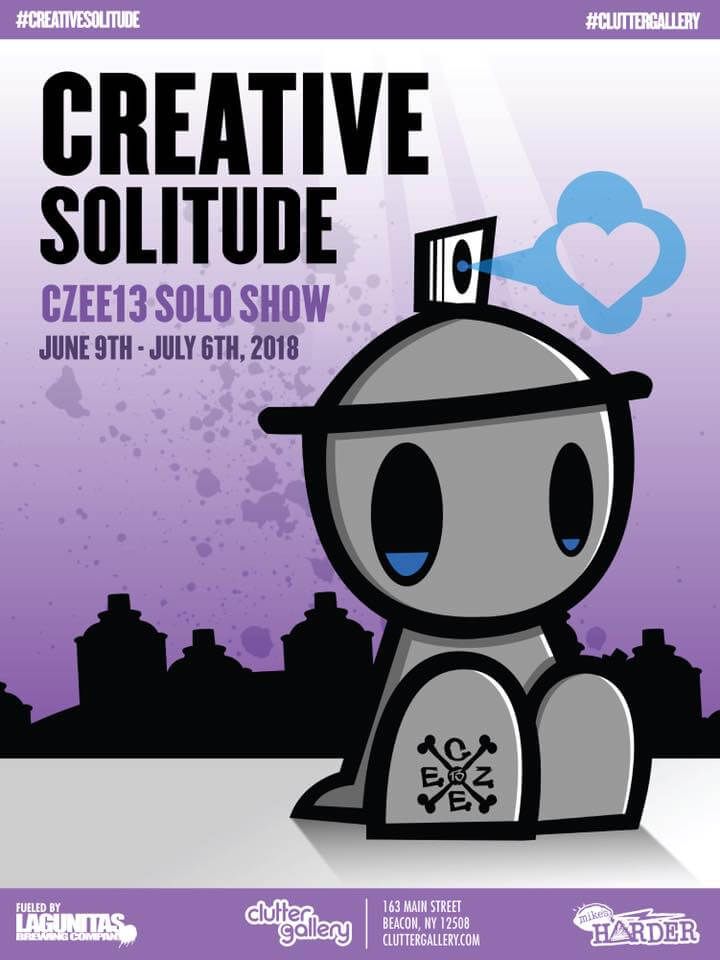 Go give some hugs to Czee on Instagram HERE and Nugglife HERE.