Could Luaiso lopez be on the verge of making Super Mario Bros fans go bonkers again?! The already sold out
ZOMBIE MARIO
 was one of the first pop culture release powered by Pobber Toys and we are praying that Phantom Luigi would be the next on the list as it looks pretty epic. From the photos below, you can see how Luaiso has made a novel idea how to prop Luigi up. the icing on the cake is Phantom Luigi GLOWS.
The future of Phantom Luigi has been kept close to Luasio so no news on a production release. Would this be too weighty for a vinyl release or would it have to be part resin/PVC and vinyl? Leave that question to the manufacturers. Let's hope a near future release is on the cards. *Knock Knock POBBER. Stay tuned for further updates.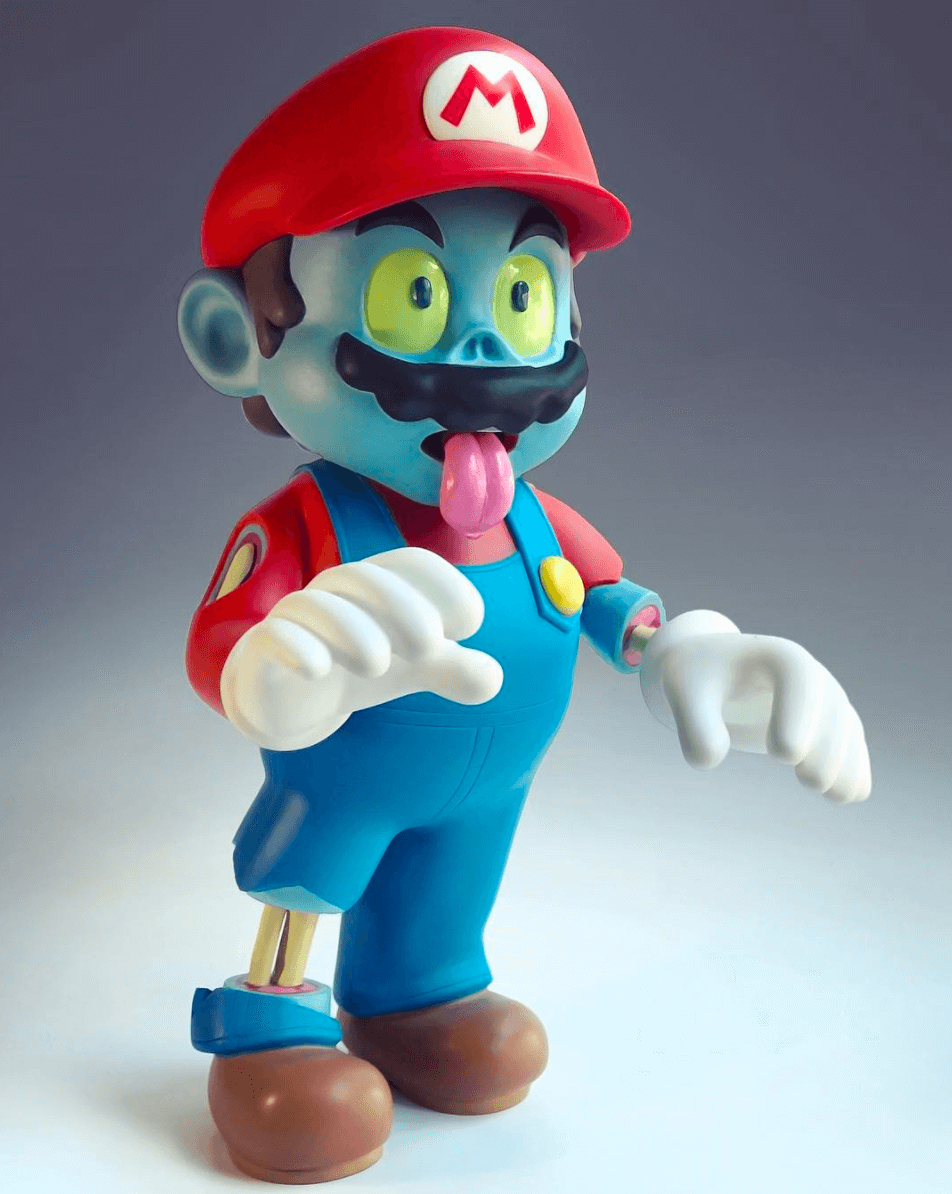 While we have your attention, look at what else is coming from Luaiso! Manic Pluto & Shy Mickey.
If you want to get your Designer Toy news first, you should look to download our new TTC Mobile App. Designer Toy news direct to your smartphone. No dealing with social media algorithms.
Best thing is, the APP is FREE.
Find Luaiso on Instagram and Etsy.