Sam Flores x Upper Playground's Dragon Boy was already an impressive piece and JPK had the mammoth task of customising it. JPK does what he does best, creating a totally different look and feel of the original. Standing at 10 inches Dragon Boy has been transformed into a much darker piece and I have to personally say, one of the top customs from JPK.
"It's a bit of a daunting piece to work on as there's so much going on with the sculpt, and I kept avoiding it. In hours, easily 40+."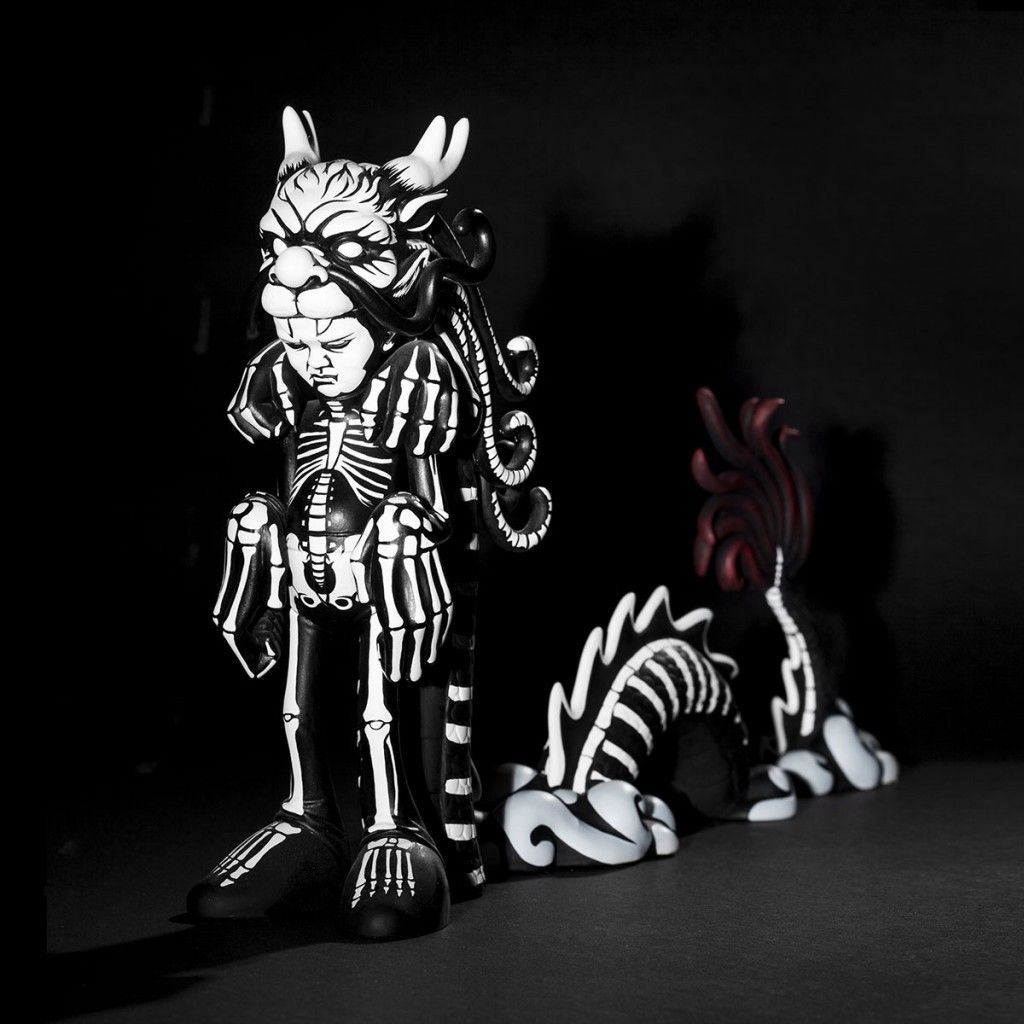 The skeleton structure that JPK has added on works so well and that dark deep red is just a cherry on the cake really. We got a chance to see the dragon boy custom in person while it was being finished off, you can check it out in the video below.
You can find JPK via http://www.jonpaulkaiser.com/ Facebook , Twitter  and Instagram.
If you want your own piece of customised goodness, then you're in luck! His commission book is open so go, go, go!
Photography by Justin Allfree.