So Jaykblu is back but this time he wants to axe you a question…..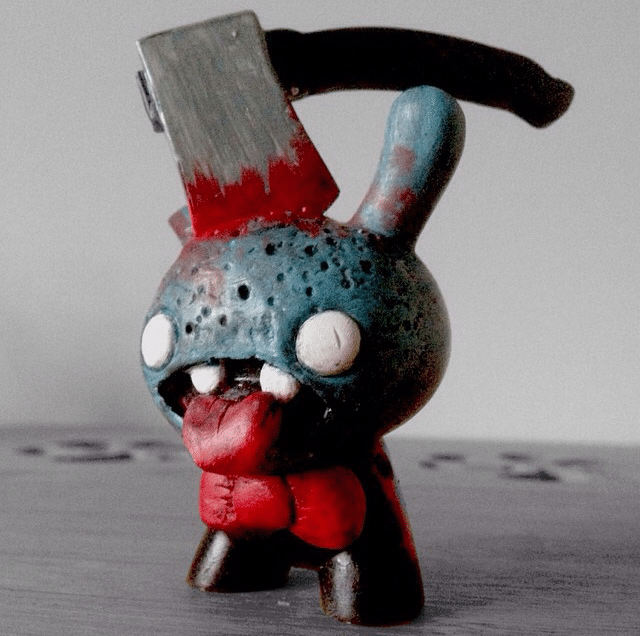 Jaykishen is back with another creation, this time a, special halloween release, custom 3″ one of a kind dunny!
This dropped in to his store at midnight last night.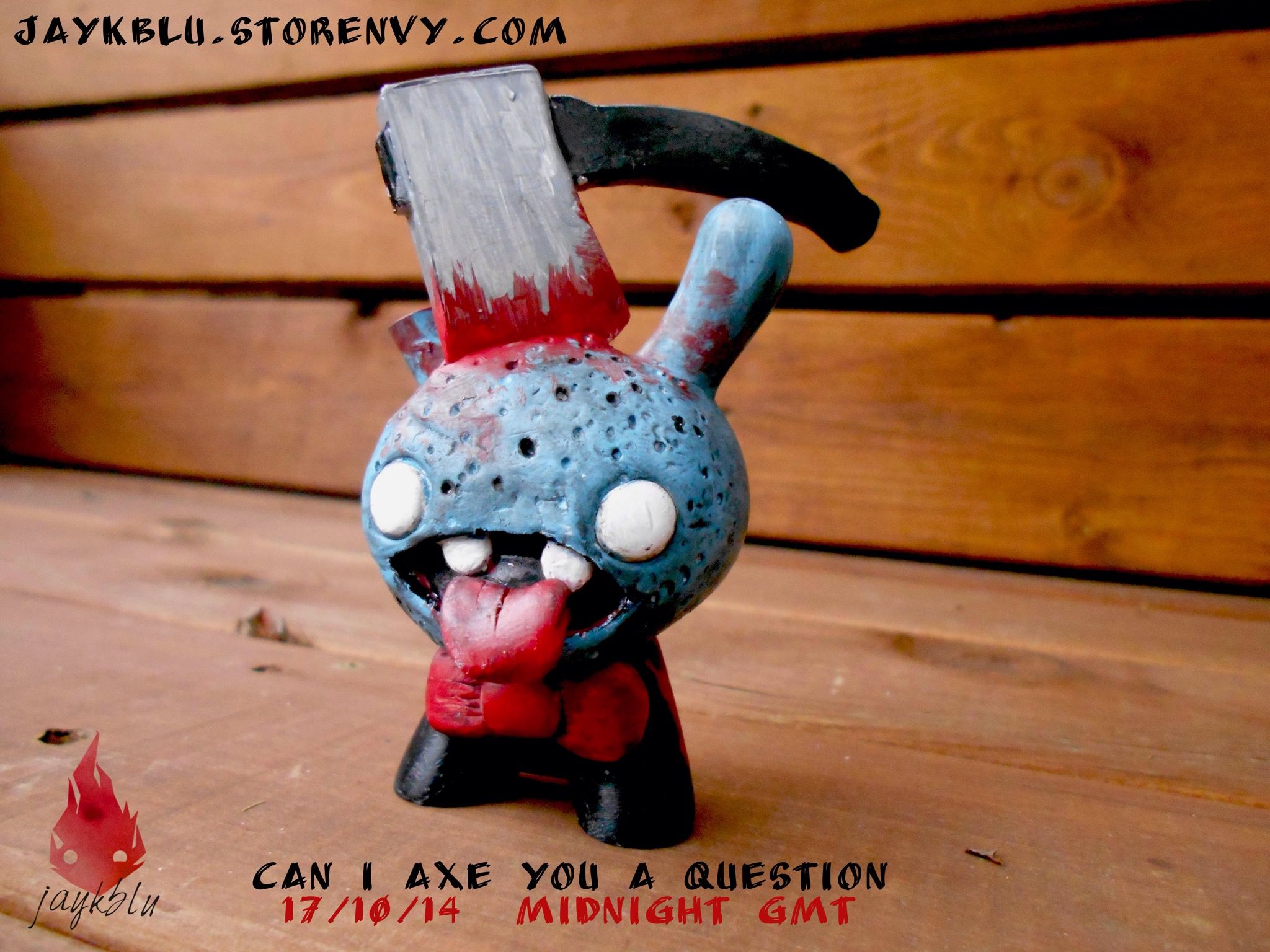 This will set you back $40 and comes with a special hand drawn sketch!
Also JayKblu is offering free international shipping up till Halloween!!