Bjornik has taken Huck Gee's Android Gaisha Kidrobot Dunny  platform and put his trademark style for the latest custom release. I prefer this style then the Gyaraga series Bjornik last released, much more elegant. Anyway their are two Cadmium Android Geishas up for grabs.
Never wanted to customise these android geishas or any of Huck Gee's Dunnys because they're just too beautiful. But a collector gave me two for a commission then called it off when I was about to start painting them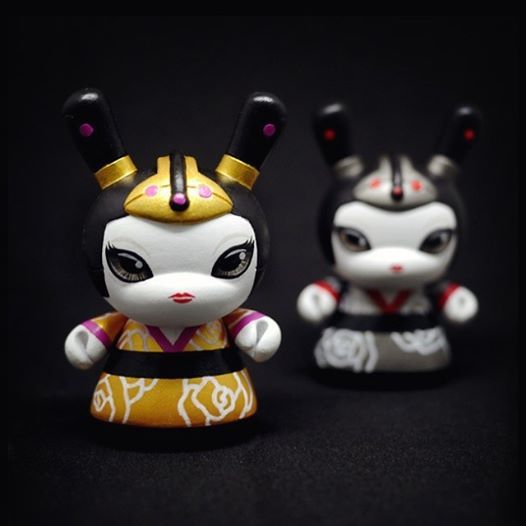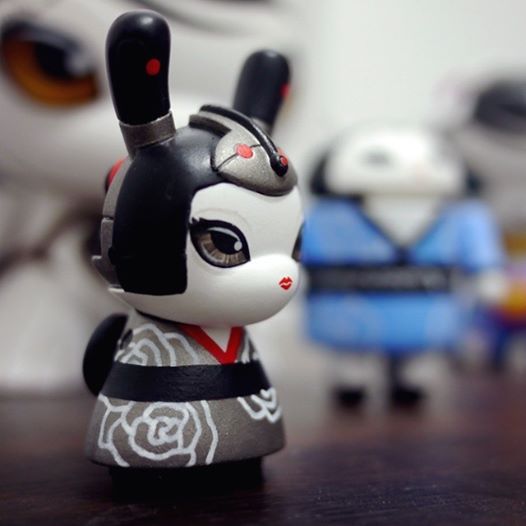 August the Tuesday 19th is the date of release  at www.bjornik.bigcartel.com.  We will update you with the official time, stay tuned.
Hold on Hold on! seems like Bjornik is also releasing a huge 8inch beauty sometime next week.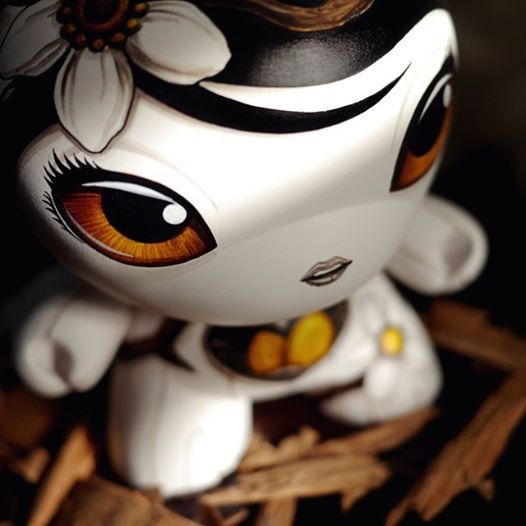 Go take a look into Otto Björnik world and be mesmerised!