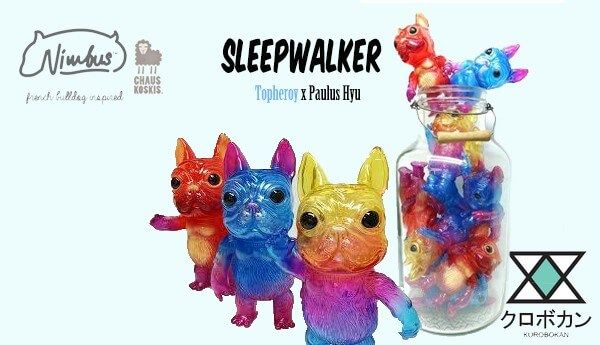 The latest versions of the Sleepwalker are customs from Chris Douglass AKA Topheroy that are set to be released this month. The 3 new colour-ways will be released and edition of 10 per colour way. Having the mighty Chauskoskis sculpt the Sleepwalker, Paulus Hyu was always on to a winning design and final outcome. With Paulus attention to detail he's chosen to go to Japan in search of perfection with a Japanese company kurobokan to produce and Velocitron manufacture the Sleepwalker in soft Japanese vinyl.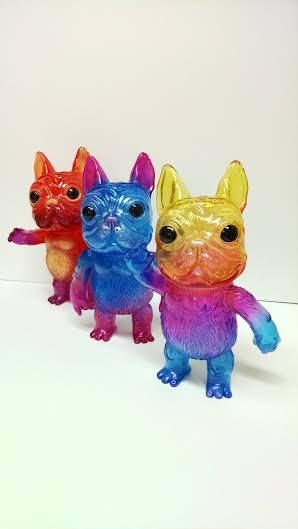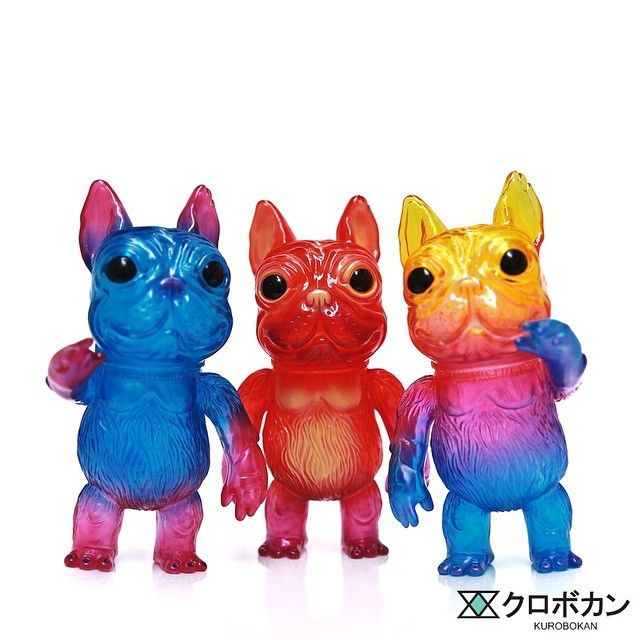 The three Candy Crush versions will be available at http://kurobokan.bigcartel.com/ on January 2nd, 2015 at 10:00PM Pacific Time. There are three colorways, limited to 10 pieces each. It will be sold as random. To guarantee the set, you must order three pieces we will update you on the confirmed release date and price so stay tuned.
6.5? sofubi made in Japan produced by Kurobokan. *header illustration by @javierjimenezxl
*figure sculpted by @chauskoskis
[slider source="media: 16042,16043,16044″ limit="100″ width="980″ height="1400″ title="no"]
While I have your attention Paulus Sleepwalker Nimbus will be taking part in the USA for the ToyArtGallery CHRISTMAS KAIJU Group Show he is what has on show at TAG.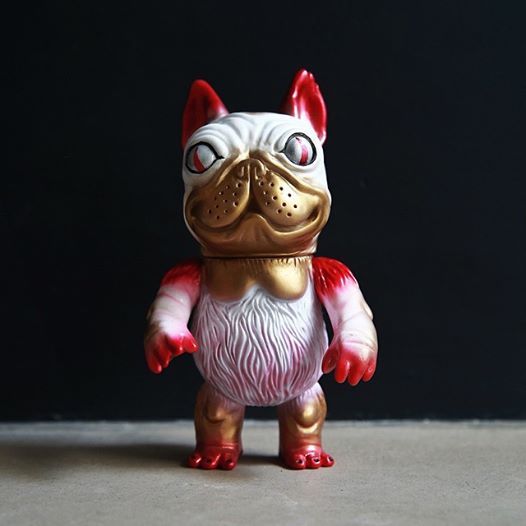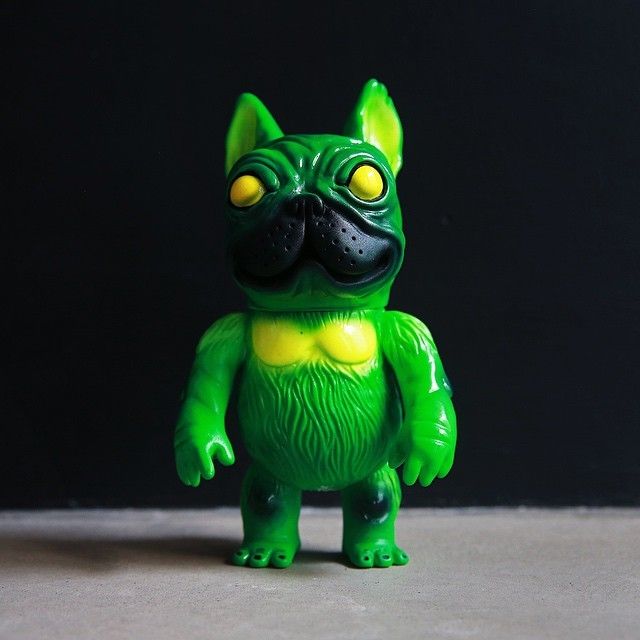 Keep in touch with Paulus Hyu Via Instagram Twitter  and check out Chauskoskis insane work Via Instagram, Twitter and Facebook.
Topheroy Via Twitter and Instagram 
Velocitron Website HERE
Kurobokan Webshop http://www.kurobokan.bigcartel.com/