You may have seen our previous collection of mcbess TfL Tube Posters that have been collected over the course of the last year or so, well now people have the chance to win their own Transport for London poster, which will include their caricature drawn by mcbess.
[frame align="center"]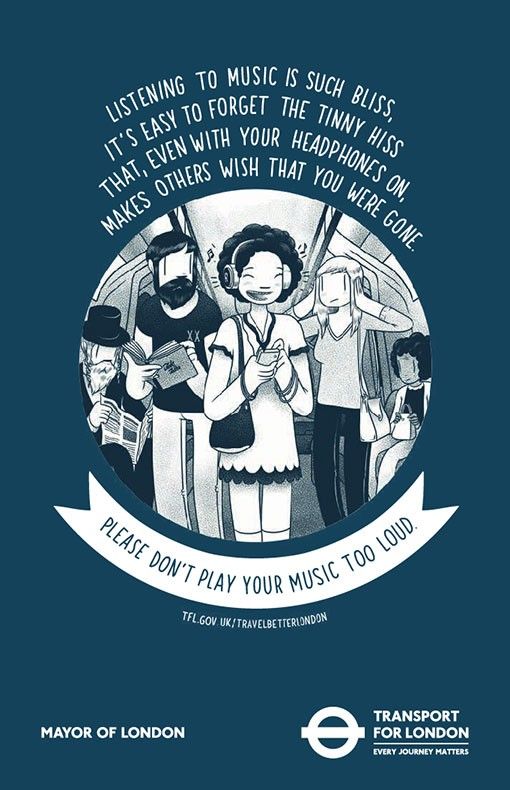 [/frame]
We saw this travelling on the London Tube today and figured we would let you know. Hey, we may have a poet in our midst and we simply didn't know it.
Transport for London are running a competition for you to create your own poem for one of their better behaviour posters. They want you to put pen to (online) paper and encourage London Tube passengers to be polite and considerate whilst travelling in and around London.
If you're interested in entering this poetry competition, it is rather easy. You have to select one of their pre-selected mcbess drawn posters, add a little colour scheme, then go wild with your words.

Following the closing date, Transport for London creative experts will judge all the entries and choose a winner. The winning entrant will have their poster produced and displayed across London's transport network. They'll even have the opportunity to appear as a caricature in the illustration. Which will be a pretty sweet prize, drawn by mcbess.
We are working on our poem and trying to fit in 'Get out of the way, tourist' in to it. Any ideas?
You can check out other entries on the TfL Tumblr here: http://travelbetterlondon.tumblr.com/tagged/tflpoetrycompetition2015inspiration
The competition closes at 11.59pm on 1st March and the winner will be announced on 27th March 2015.
Good luck!