The Toy Chronicle love a good competition. So much so that Andy has to see a therapist for his addiction to entering them. We wish him well in his third rehab stint. We blame Instagram.
Instagram is awash with some awesome competitions, and we've found this perfect one by Klang Customs that we thought we'd bring to your beautiful attention. All you have to do is head to Klang's Instagram page, find the below image in his library, snap it on your smartphone, publish the image and tag it with #klangportal, making sure you follow @darrencleggklang as well!
Simple, right?
Everyone who enters will be eligible to win Klang's awesome 'Portal' Custom Dunny. Pictured in the below image. Pretty sweet! Go Go Go!
[frame align="center"]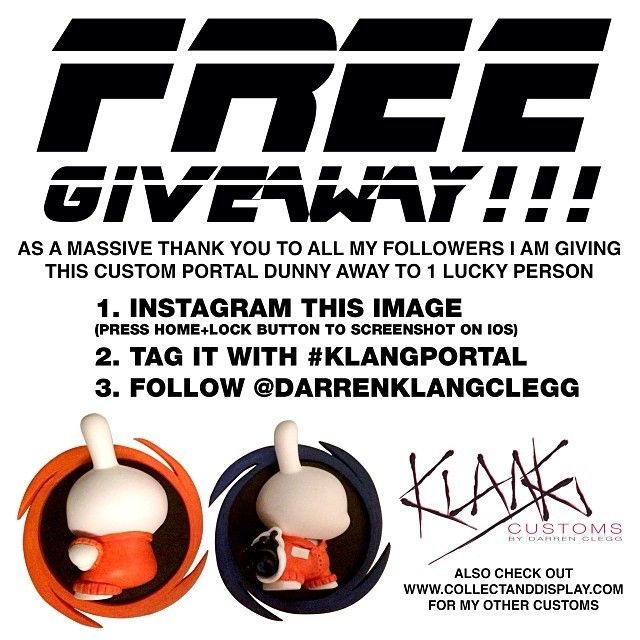 [/frame]