Good pals over at Artransmitte have sent us details of one of their ToyCon UK exclusives, where they will be working with San Fran based artist – Drilone!
Drilone has created a limited edition of 10 Dunnys, entitled 'Wrong Mask III – Raven'. These stand at 3inch tall and are hand cast by Drilone. They'll be priced at £50 and be available from Artransmitte's Booth #9 on April 12th!
A little background story about Drilone's inspiration for this piece:
"I did a raven mask as it reminded me of my visit to London in 1997. I went to the Tower of London and there were Ravens. They told me that they get fed raw meat, so thats what the red eyes represent."

Good enough reason as any! Pretty cool design. Be great to see in person if you're attending ToyCon UK!
[frame align="center"]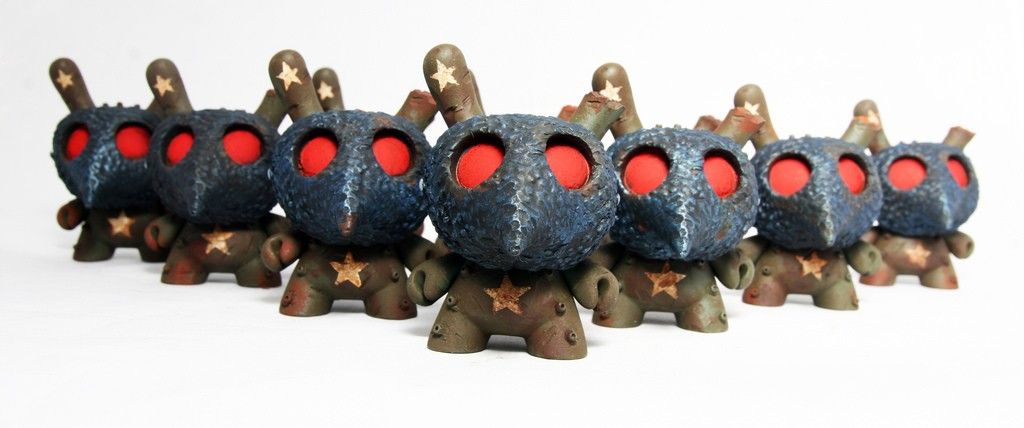 [/frame]