A couple of weeks ago we showed you Nimbus by Paulus Hyu, we teased you with his second release of his adorable Nimbus, we now have a release date!
The 2nd release of Daydream Nimbus,
Nimbus ~ Affected by Capitalism ~
"Calling all souls to wake up! A new kind of contagion called capitalism has arrived, and your soul will be devoured in no time should you succumb into the temptation. Our hero, Nimbus, survived the plague simply because he slept through the first wave of attack, and woke up just in time to save himself. What started as an addiction has become a deadly disease now.
People no longer think with their head, their bodies are empty shells that once contained their souls, now driven by unsatisfied lust for personal gains. To them, everything has a price tag, and everything can be bought. Yes, including you. Beware !"
Nimbus will be released at
3pm WIB (GMT UK Time 7AM)
Release 10pcs offline at @koultoura shop on 9th Dec
and will be release 20pcs online on 15th Dec
HERE
Resin figure, size 5″
Limited to 30pcs
Take a look at our past article on Nimbus
HERE
and see what
Jon Paul kaiser
and
Squink
did for
Paulus
.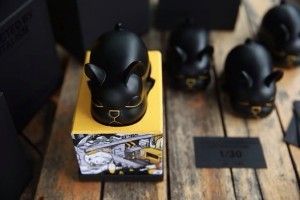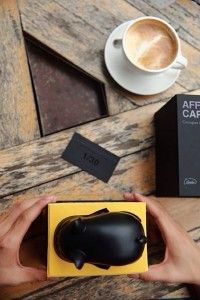 The packaging looks great too!