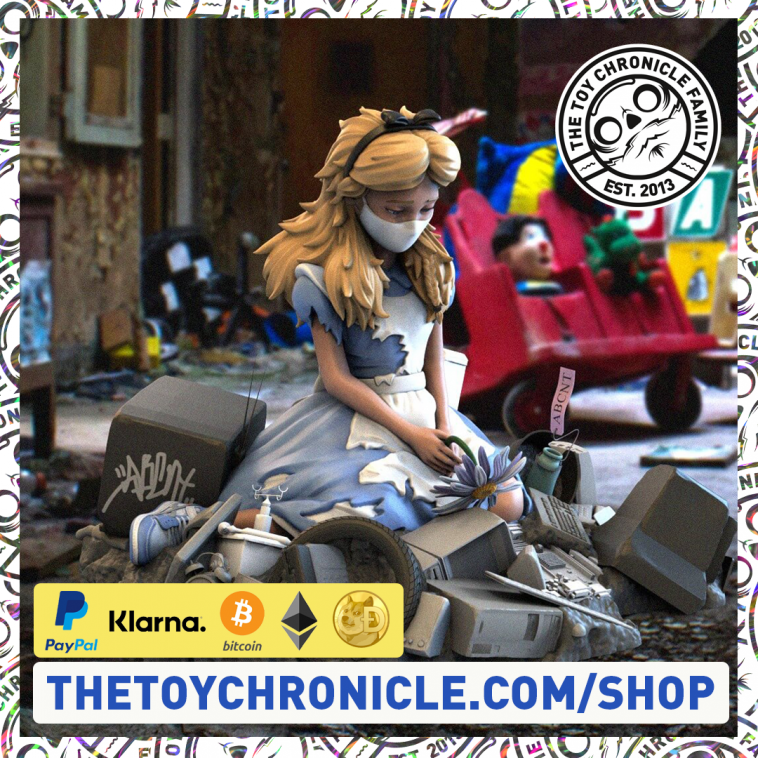 What happens when a wonderland becomes a wasteland?
Based on the fine art print of the same name, Alice In Wasteland reimagines the timeless fairytale. When waste takes over nature, and green becomes grey, will you look at the world with wonder? Sitting in a pile of electronic waste, with torn clothes and disheveled hair, Alice holds on to a dying stem of flower. Deeply saddened by the state of the world.
This was a 24hr release. WE HAVE ONE AVAILABLE.
This is in stock & available to ship!
Earn 2200 TTC Points with the purchase of this item. Make your way up the TTC Leaderboard to earn chances at cool stuff in the future. Get into the Top 25 to ensure you are a member of the Pre-Release Insider Cough Klub! You're only a member whilst you are in the Top 25.