Standing around 6 inches tall and based on Depressed Monsters "Yerman the Sad Yeti" character. Carlos Cacho aka Wetworks has transformed Depressed Monsters "Yerman the Sad Yeti" into a fully fledged sculpt sculpture. Depressed Monsters is a clothing line with an aim to bring mental health awareness to the masses. Founded by Ryan Brunty in 2014. Makes a change to see brands speak out what they stand for and speading the word using art. Great to see the brands art work come to life in a 3D format with the help of Wetworks.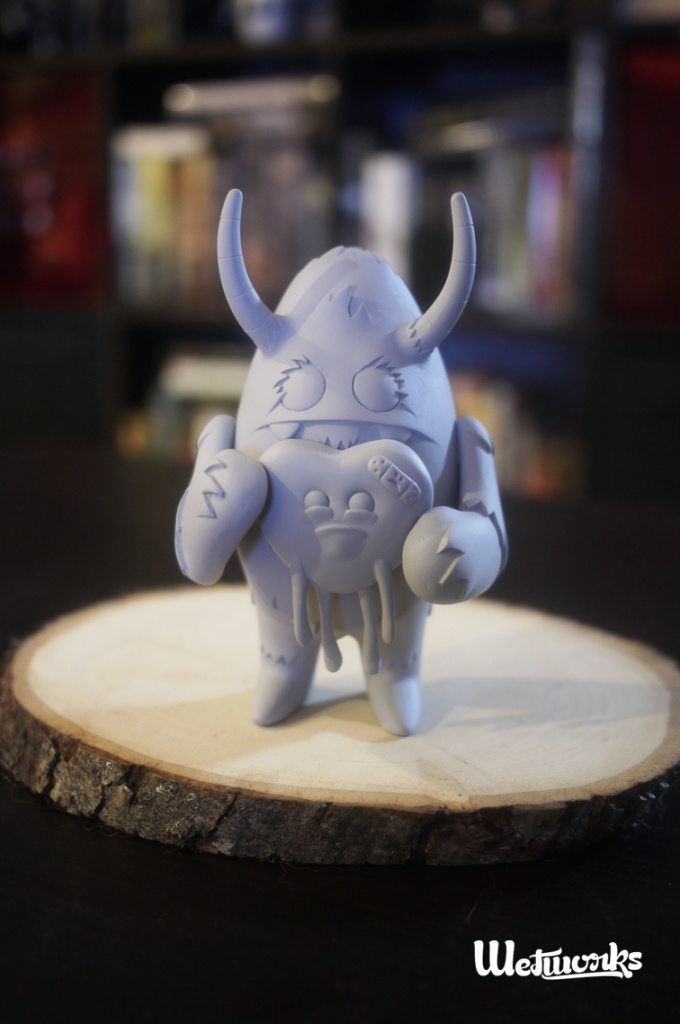 It's work like this makes us collectors gets our attention. Not knowing Depressed Monsters "Yerman the Sad Yeti" before hand and proves that art is a form of spreading a messages.
[slider source="media: 46184,46185″ limit="100″ width="800″ height="1100″ title="no"]
[youtube_advanced url="https://youtu.be/3TqGBYhdSOY"]
With Wetworks at the helm making this resin figure come to life. Mental health awareness will gain a further step. Stay tuned for fully finished Yerman the Sad Yeti.
ABOUT
Depressed Monsters
Through public speaking engagements, street art, streetwear and donating a portion of all proceeds to top mental health agencies across the country; Depressed Monsters aims to alleviate the stigma around speaking about mental health.
Yerman the Sad Yeti, the titular character of Depressed Monsters, has been featured on television shows such as America's Next Top Model and MTV's Real World along with murals in Downtown Las Vegas, NV at Zappos.com headquarters, Gold Spike DTLV and festivals such as Life is Beautiful Festival and Coachella Festival.
Ryan Brunty, who can also be found at mentalhealthmotivationalspeaker.com, is a nationally recognized public speaker who's battle with depression that ultimately led to the creation of Yerman the Sad Yeti has been adapted into motivational speeches that have been delivered from coast-to-coast. 

Be sure to check out our Artist Spotlight Article on Wetworks HERE and you can contact him Via Facebook HERE and give him a follow on his Instagram.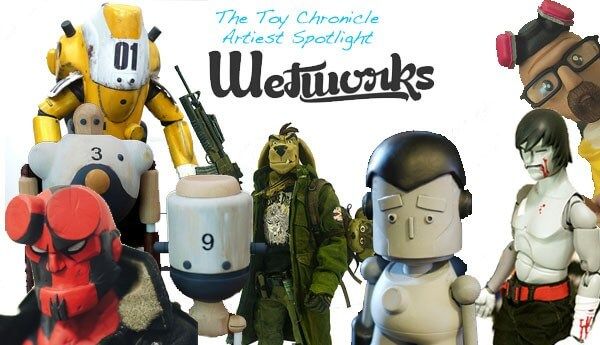 Find Depressedmonsters at http://www.depressedmonsters.com/and on Facebook and Yerman the Sad Yeti direct fan page HERE. instagram.com/depressedmonsters & twitter.com/dprssdmnstrs.
(info lifted from Depressedmonsters.com and Wetworks)