Stitches and Glue – Pierre the new limited plush run for this years ToyConUK 2014 is already in the making process. Stitches and Glue has teased us with a sketch and a little progress sculpting work for the face.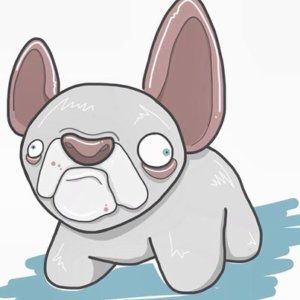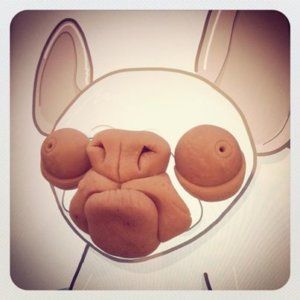 Pierre is looking promising and I doubt I will be disappointed, cannot wait to see the finished Pierre. Will keep you updated on the progress of Pierre.
Stitches and Glue the creative design house containing freelance puppet/prop/costume designers never disappoints anyone with their designs. See you at ToyConUK 2014.
Go take a look at the amazing work by Stitches and Glue Via
Make sure you check out the Shop Too you can find Bubu and give him a new home.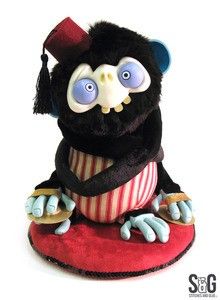 The famous performing monkey….
Complete with cage, circus bunting, magnetized symbols, fez and posable head!!
Lovingly handmade in our London workshop.
Flocked ears and hands, Colour casted face with hand painted detail. Luxury faux fur, Faux suede pillow and beans in his bum to help him sit upright.
Piece measures: 13″x 7″x 8″ (17″x13.5″x13.5″ in cage)
Bubu's arm span measures a wopping 59″ wow