Taipei Toy Festival 2016 is approaching at the end of the year but that doesn't mean artist aren't gearing up for one of the biggest art toy expos in Asia. One artist is rakTANG who's caught our eye, busy preparing for the event after the Art Toy Culture in Korea. rakTANG Multi colour tripping and kinky SSMD characters caught our eye. rakTANG character that stands out and nothing similar out there right now. Putting fun into art for sure.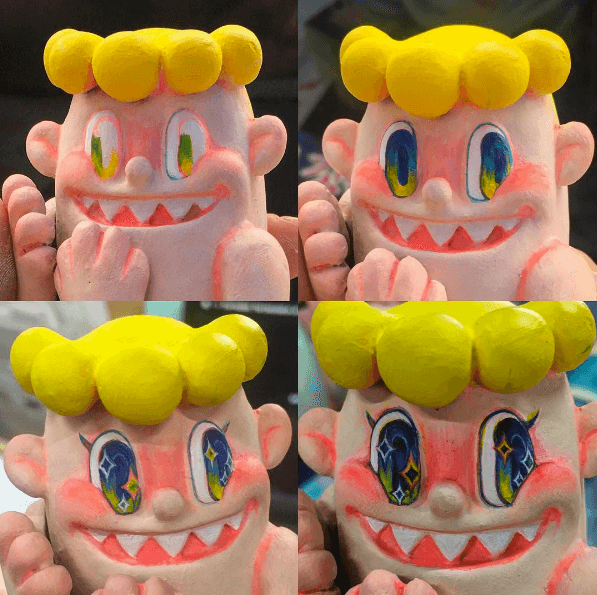 Here's a few brilliant examples of rakTANG art that caught our attention.
"Adult Who Cannot Become Adult Forever"-rakTANG

This is a story about an adult who cannot become an adult forever. In Korean, we have such term as Eoreun-Ai (rejuvenile). But my character actually indicates that which grows physically, but, contrary to rejuviles in a general sense, cannot do anything, which demands adulthood, due to his or her cerebral ailment.

Apparently, this symptom is quite similar to that of mental retardation. In addition, they are deprived of their right to become an adult, which literally means that they cannot reach adulthood forever. This is where this character actually sets off. Each character has their own keyword.

Male characters act solely out of curiosity whereas female ones mostly center on shyness or bashfulness. These characters might, at first, bring on a sense of heterogeneity or strangeness, but will eventually lead to compassion, sympathy and even loveliness on them. I sincerely wish that my work would bring any chance to you, not only to look back on yourself and your surroundings via those pure and intuitive characters, but also to reflect upon your world with eyes full of love.
rakTANG can also make beautiful customs too, check out this "Molly Dream forever" custom Kenny Wong's Molly. The pastel colours and rakTANG signature lips.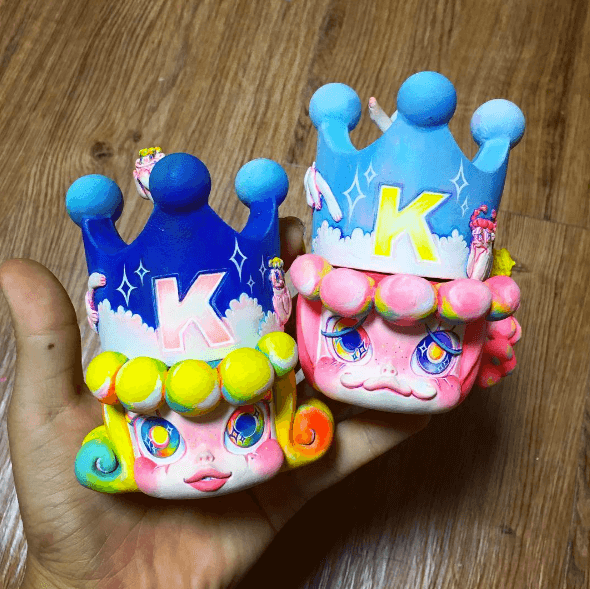 rakTANG isn't shy putting her own spin on some fan art. This Star Wars inspired is freaking EPIC. Lols at her Jabba the hutt and Princess Leia.
Here's the bad news. We are all going to have to wait till after TTF 2016 for a online sale. But the good news is you can PM to get on her commission list.
Expect pre-order sales after TTF 2016.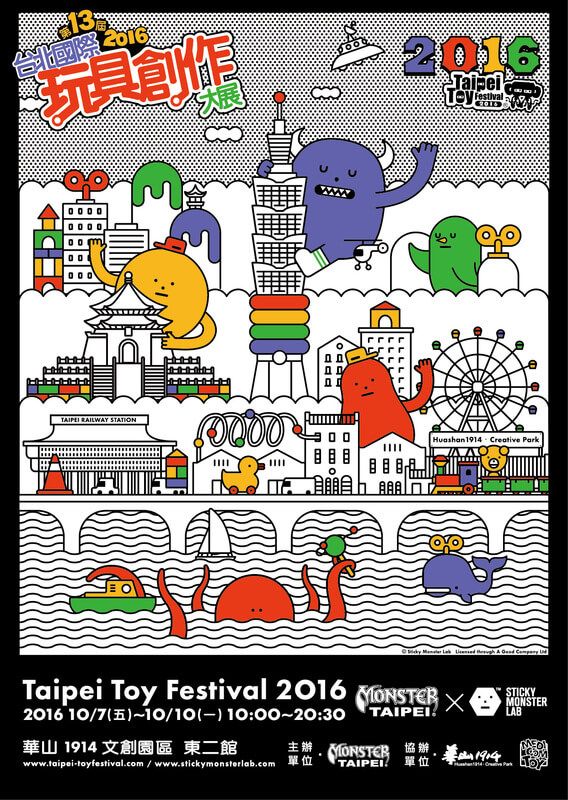 The Exhibition: The 13th Annual Taipei Toy Festival (TTF2016)
Date: October 7th~10th, 2016 (FRI)~(MON)
Venue: HUASHAN1914  CREATIVE PARK
<No.1, Sec. 1, Bade Rd., Zhongzheng Dist., Taipei City , Taiwan>
http://www.taipei-toyfestival.com/
Find rakTANG on Instagram.
(Special thank you to Eloise Kim for all the help)