Upset about missing out on SDCC 2017? Don't worry be happy as we have the vectors of Krampus 5″ Dunny by Scott Tolleson x SeriouslySillyK. Wondered about the long pause from Kidrobot on the 5″ Dunny releases as of late? Well, they've been working on this, Krampus! Based on the 2016 DTA Dunny Show custom piece by Scott Tolleson and SeriouslySillyK.  As much credit goes out to Scott a big round of applause has to go to the wonderful and hugely talented Seriouslysillyk how she's translated Scott's design and did an amazing sculpt of the design. Now it's being turned into a vinyl production version! congratulations Seriouslysillyk.
We warned you all year to behave. To be good. But you didn't listen. And now it's Christmas. He's coming for you. You can't run. You can't hide. It's Christmas. And you've misbehaved.

Based on the 2016 DTA Dunny Show custom piece by Scott Tolleson and SeriouslySillyK, Kidrobot is here to bring some holiday un-cheer with a production run of the Krampus Dunny.
Word of warning, these are just the Vectors and prototype photos, we all know vectors won't do the final product any justice. We do hope Kidrobot are able to pull off something along the lines of the original  2016 DTA Dunny Show custom that Seriouslysillyk sculpted. if even 80% like the DTA version we'd be happy bunnies.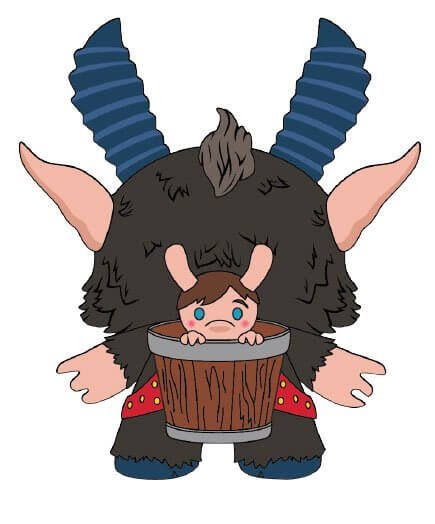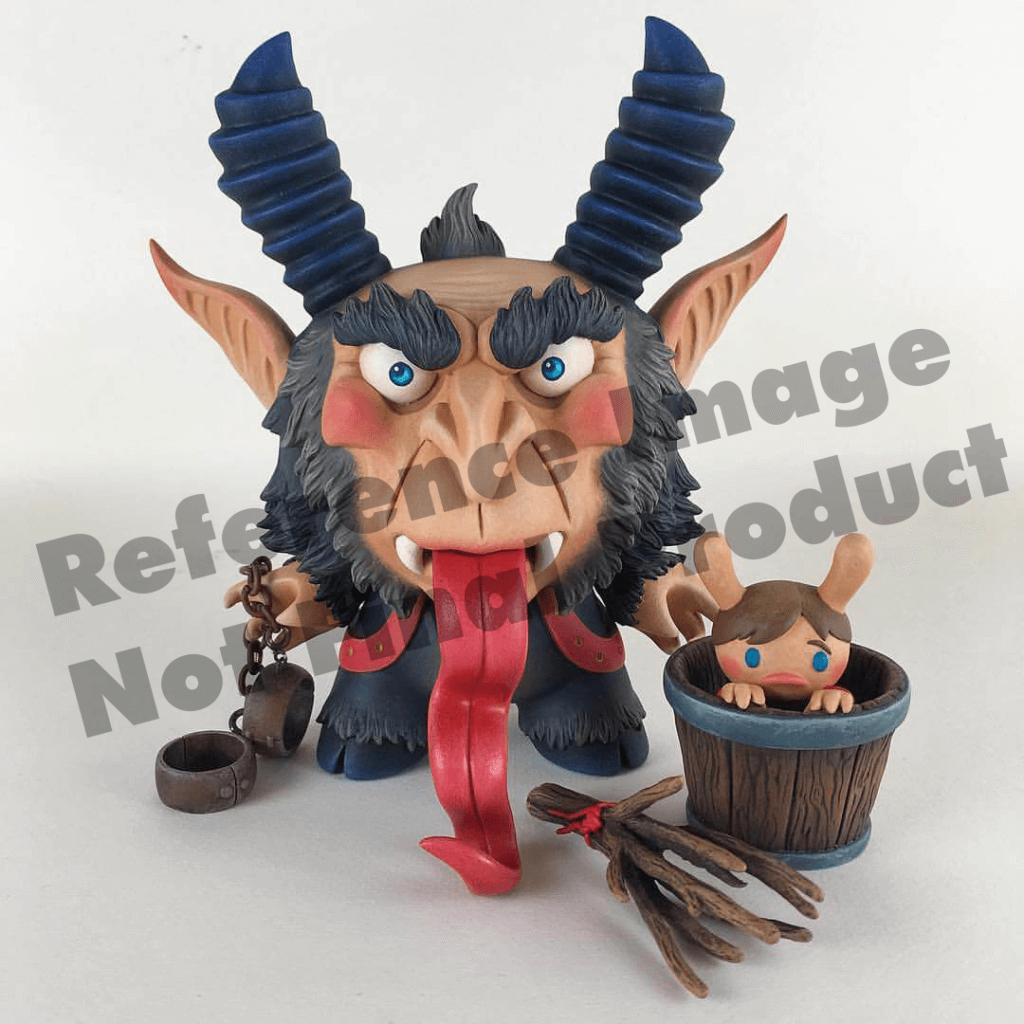 Limited to 800 pieces worldwide, collect St. Nick's dark companion and stay on the naughty list!
ETA around October 2017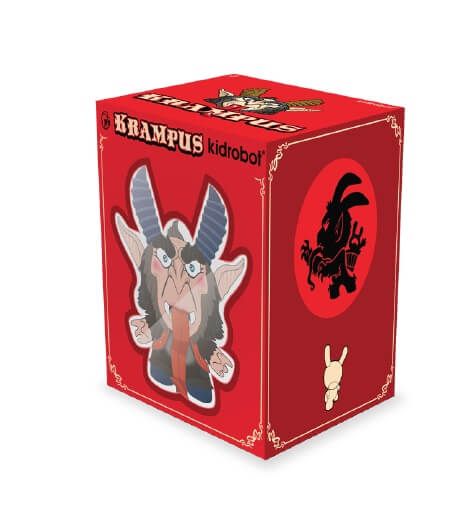 No official release date but it does have an ETA around October time. Retailers should be adding them to the pre-order systems at the time of posting this. Check out your local vinyl retailers like our site sponsors. 
https://www.kidrobot.com
https://www.myplasticheart.com/
https://strangecattoys.com/
https://www.tenacioustoys.com/ Use code:
WELOVEGARY will get you $10 off orders over $50
WELOVEANDY will get you $15 off orders over $75
WELOVETTC will get you $20 off orders over $100
https://www.collectanddisplay.com Use code: THETOYCHRONICLE5 for 5% off your order!
Keep tabs on Seriouslysillyk (Kathleen) via Instagram, Twitter and visit her Shop. 
Find Scott via http://www.stolleart.com/  Instagram and Twitter.