Back in January we saw James Groman & Instinctoy King Korpse prototype in the early stages HERE. NOW the evolution has begun and we can see the great King Kong run for his dear life as King Korpse looks more or less done. Produced by Instinctoy who's known for high quality products, we expect the same level if not higher level of quality when King Korpse when it's full production. All the additional parts to this BEAST of a toy has made it even more desirable. Don't care what colourway JUST GIVE US ONE NOW.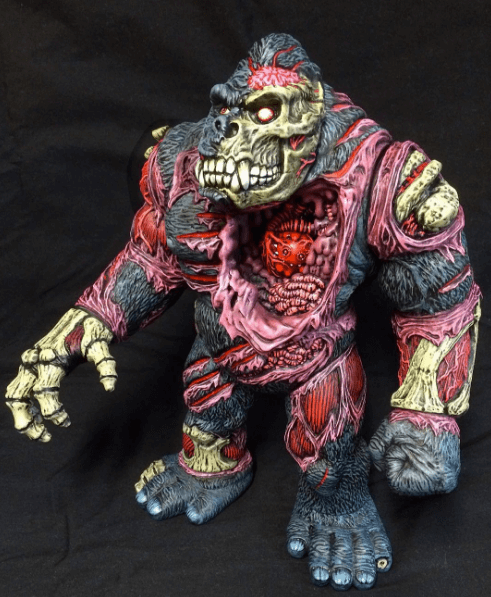 The exposed skeleton along with all the detail in the veins n muscles fibers and the mean looking face will have Planet of the Apes chimps hiding for cover. Has to be one designer toy of the year for sure. The heart and detail alone will make you drop a mortgage for King Korpse .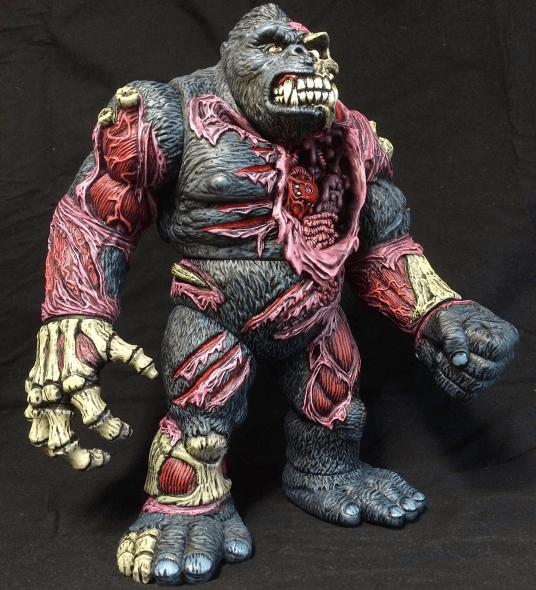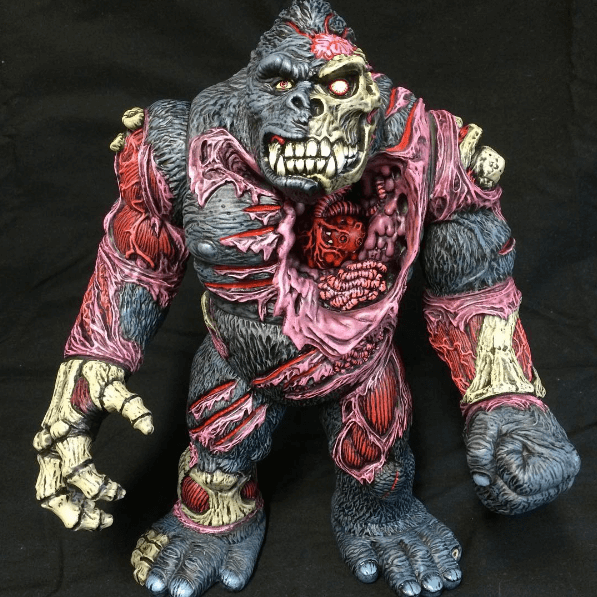 JAMES GROMAN × INSTINCTOY?KING KORPSE?
"The King Korpse has many meticulously executed fine details both in front and behind.
We are planning to exhibit this on 24th July at Wonder Festival, Makuhari Messe. The INSTINCTOY booth will be at 3-10-2.

Do come and see the figure for yourself. At 32cm tall, this figure looks extremely powerful. Please enjoy as you check the quality and fine details on the King Korpse.

We will update our blog with more information regarding the Wonder Festival when the date draws closer."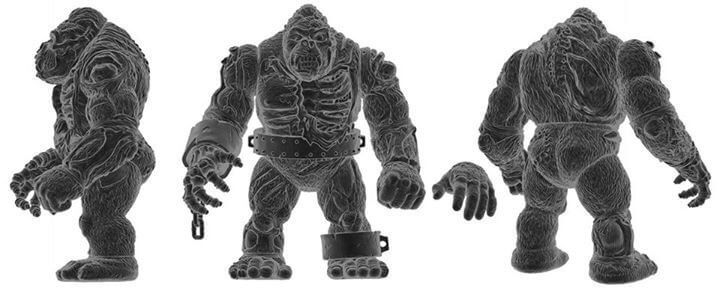 Check out James Groman artwork via http://thegromanstore.blogspot.co.uk/ Facebook, Twitterand Instagram.
Find INSTINCTOY Via Twitter , Facebook and Website
(all info and photos lifted from James Groman media)