We can't go to every show since an ocean is usually in the way, but Creepshow 2 was held on our little island here in the UK so I couldn't resist the trip to see some "lowbrow art" inspired sofubi from some of our favorite artists. The show was held at Artofficial, a graffiti artist's dream den, located in Leeds, UK.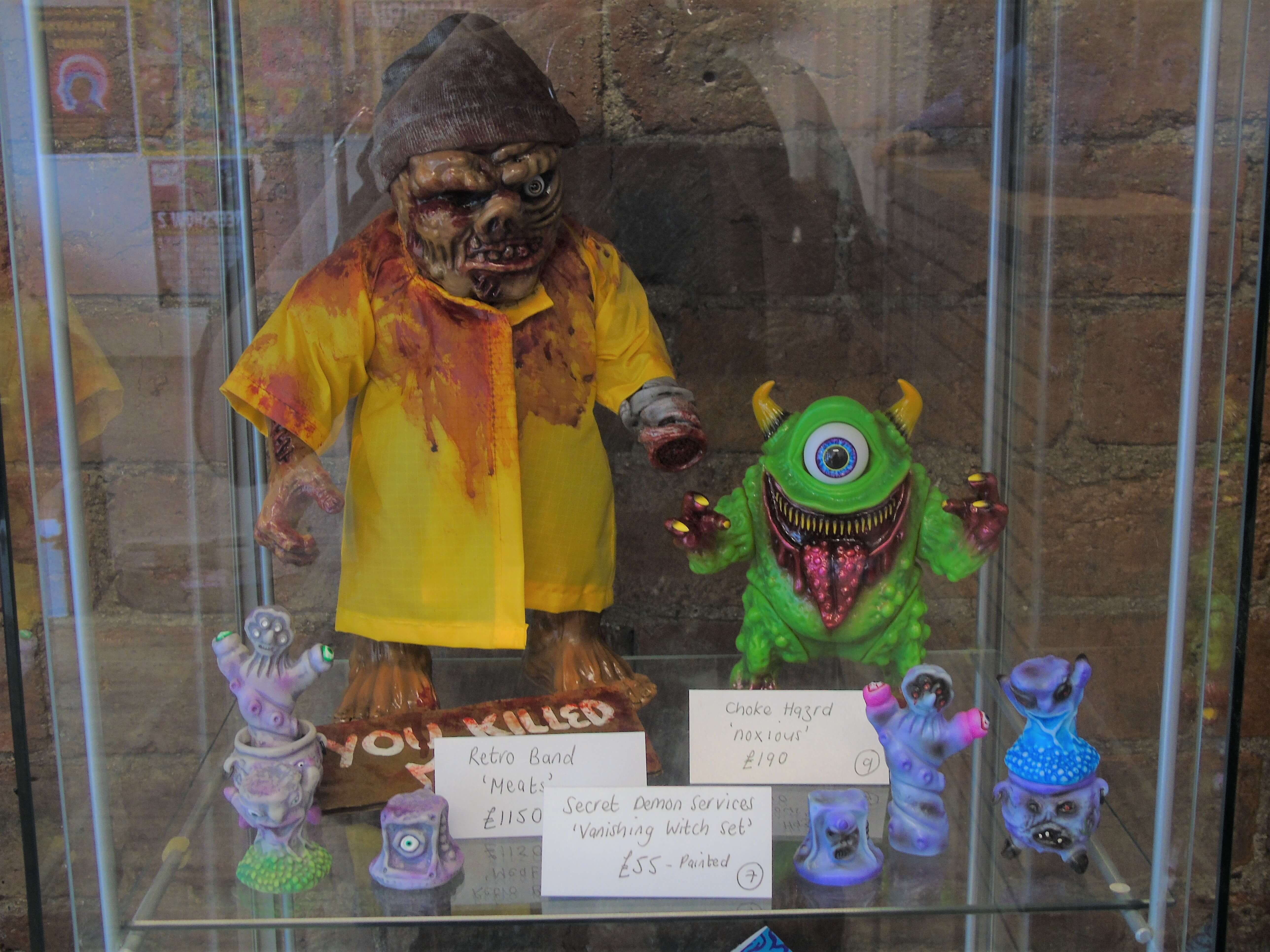 As a voracious sofubi collector, I was excited to see what Secret Demon Services and Matt.Blak had put together, and I was not disappointed! A handful of the pieces on display were teased on Secret Demon Service's Instagram in the days leading up to the show and it was a pleasure to finally see them in person. Personal favorites were Noxious by Chokehazrd and the Cinema Monster which was a Secretoy x Shirahama collab (Shirahama did the marble pull), but with so many great artists contributing it was difficult to pick a favorite. In fact, everyone I spoke to was excited about a different toy on display – a sign of a good show lineup. It was too bad that the show was only for one day, but I'm sure that those that were buying were eager to take their purchases home with them.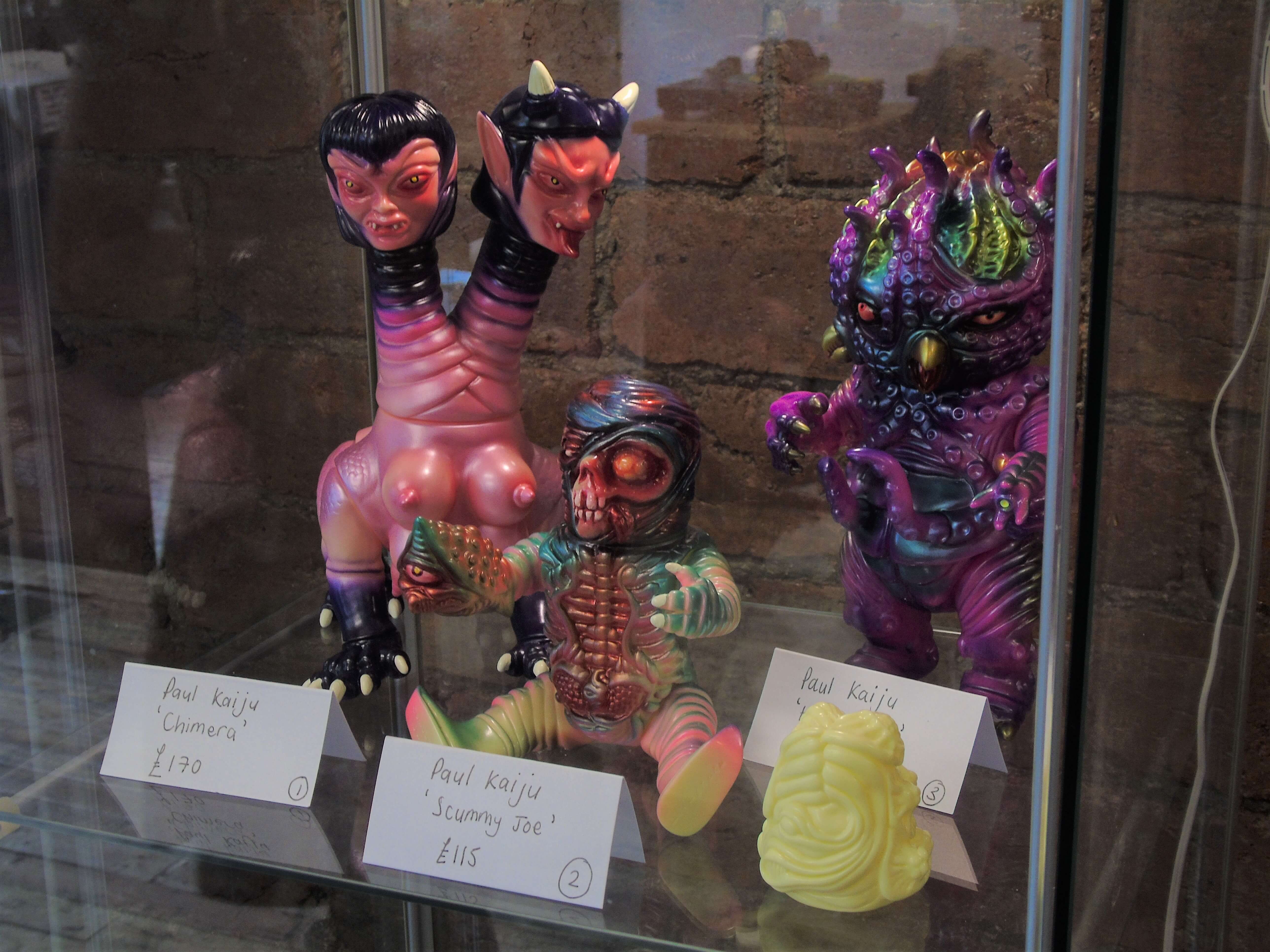 Artists represented in the show were: Paul Kaiju, Awesome toy, Kto Kto, Splurrt, Violence toy, Unbox Industries, Secret Demon Services, Matt.Blak, Leeeeee Toy, Trutek, Kaijutan, Monsterfoot Creations, DRWGCO, Chokehazrd, Grizlli Atom, Death Cat Toys, CO.OC29, Paulus Hyu, Rotten Studio, Joseph Harmon, Nomiwa, Stkl Toys, Oltretomba, Retroband, EPSW, Rampage Toys, CopASquatToys, and The Olive Knight
For those of you that are eager to get your hands on some of that sweet sofubi, keep an eye out for info on buying the toys that have survived the weekend on Secret Demon Service's Instagram or send him an email at [email protected] to inquire on what's left. They should be dropping any day now!
All photos courtesy of Kam Zubairi