Everyone needs a hug every now & again, right? You probably need one right now, are we right? No shame in needing a hug. Frank Kozik & Kidrobot are offering you the chance of FREE HUGS! Ok, not 'FREE' FREE HUGS, but FREE HUGS nonetheless. It's fair to say that this will be unlike any other free hug you ever set your eyes on. Why not take a peek below, don't be scared…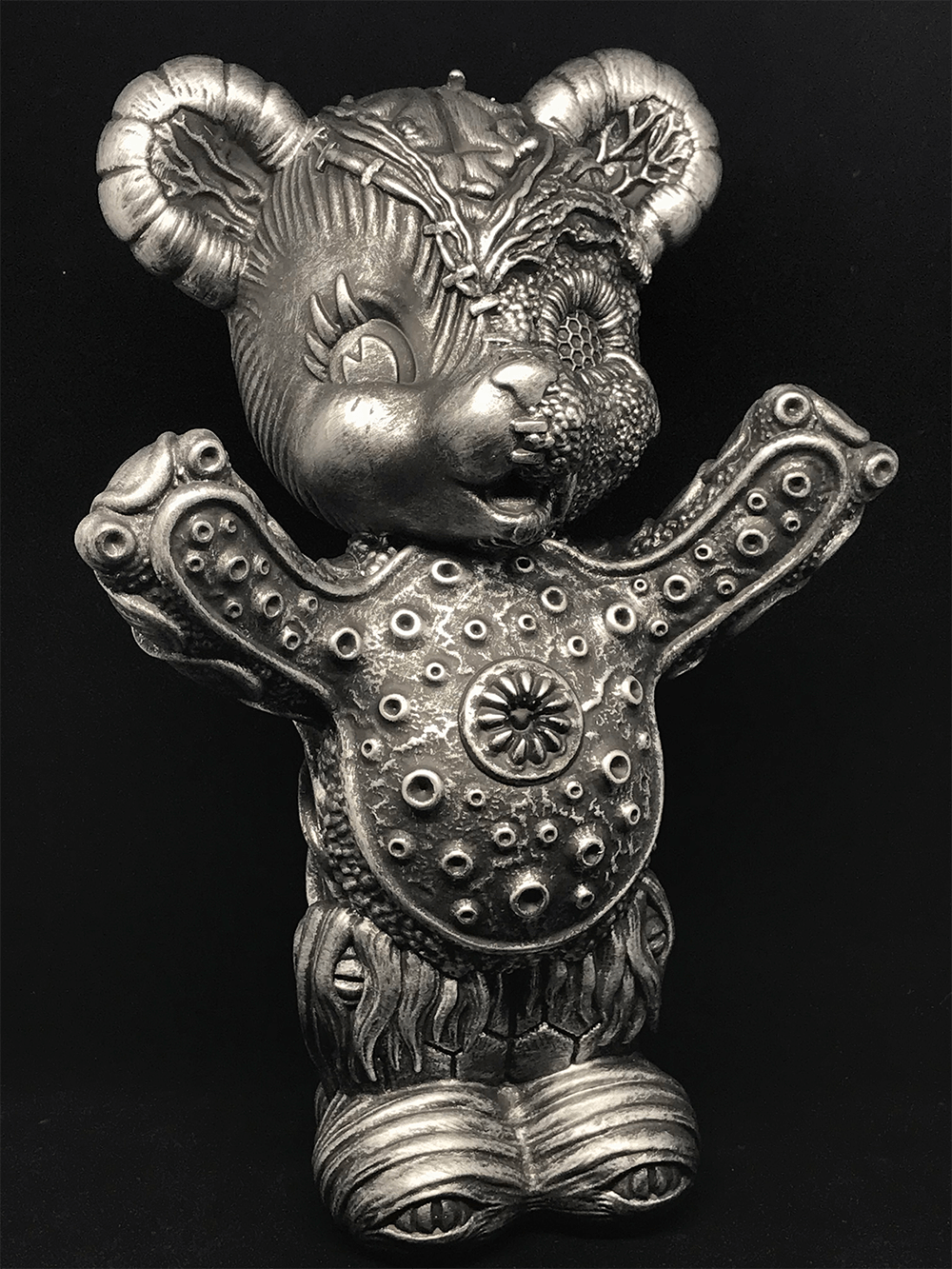 Free Hugs is the latest collab between Kozik & Kidrobot, standing at 10inches tall, this kaiju-inspired figure has all the cuteness of your teddy bear mixed with the terrifying composition of Frankenstein's monster. We got hold of the silver version, which we believe will drop as a Kidrobot Exclusive colourway at NYCC next month (we'll bring you more details once they are known). From our previous posts on Free Hugs, we think there will be three colourways eventually.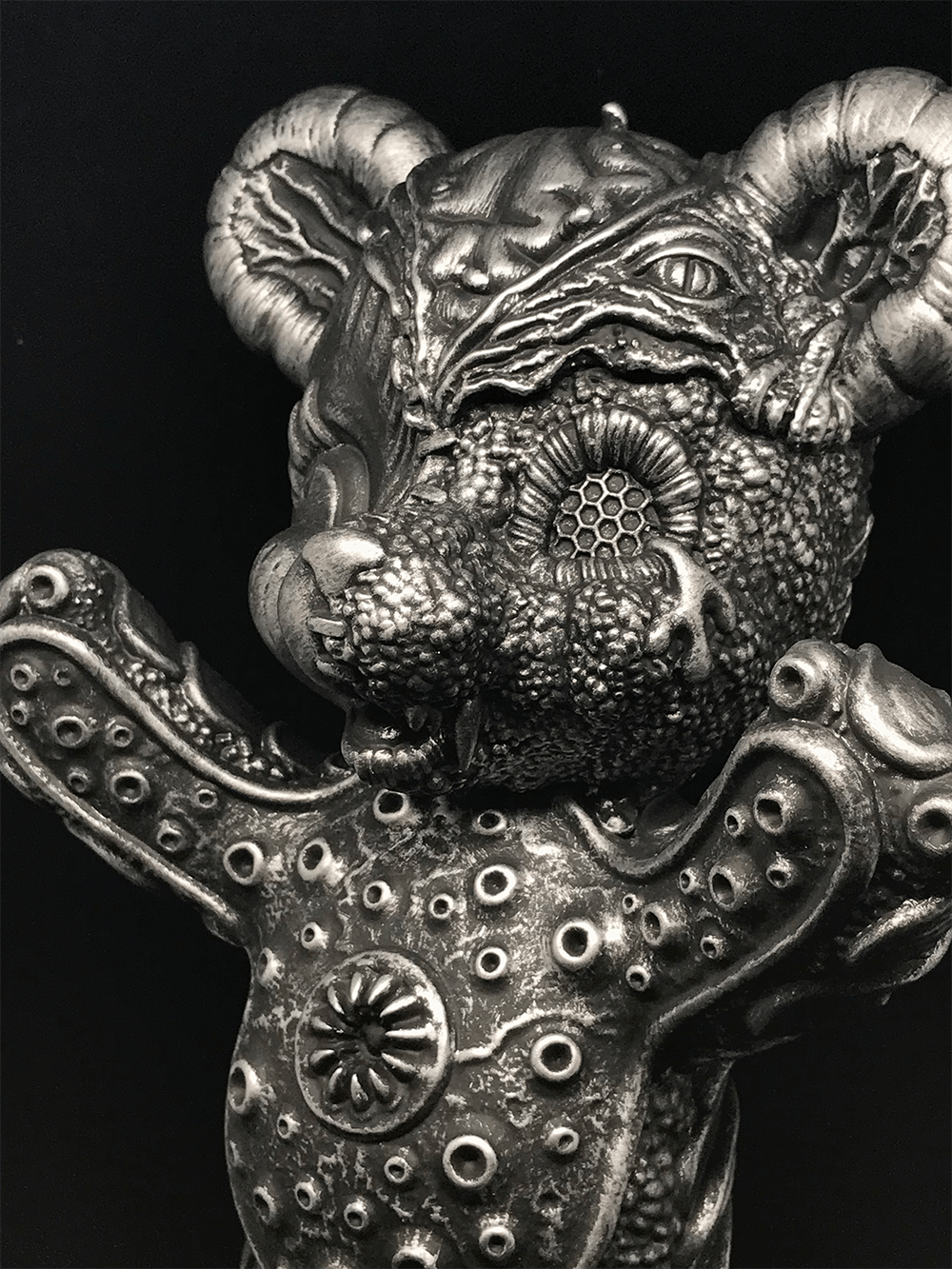 Free Hugs isn't usually something that would tickle my personal taste buds, but how could you possibly not like the cute side of Free Hugs?! Kozik's mind must have been in a special place with the creation of Free Hugs. You've got the shell of an armadillo, the body of a Sarlacc, the futuristic skull with brains splitting through the stitches. The whole piece appears to be pulsating with the number of veins on view.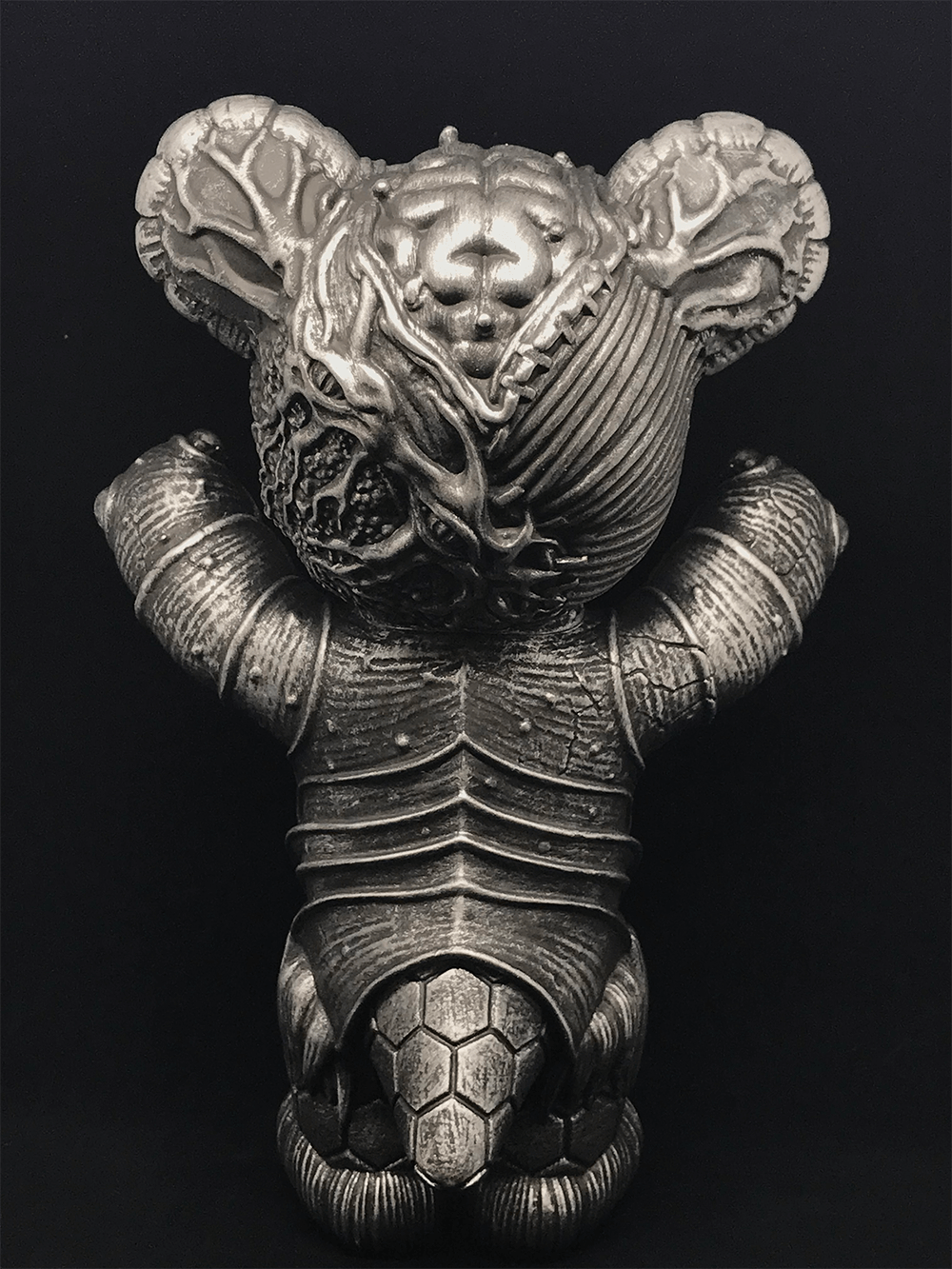 Free Hugs is a solid vinyl release, no articulation involved.
We were sent the Silver Free Hugs by Kidrobot, and we are going to donate this figure to the 2017 Suicide Prevention Toy Raffle that we brought you information on yesterday. Go check out the details HERE.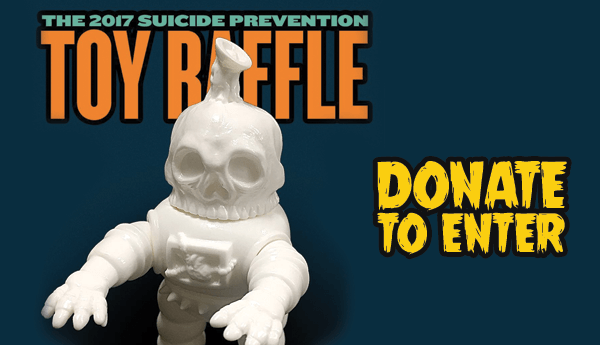 The original colourway of Free Hugs is available to pre-order at your favourite Designer Toy retailers. Priced around £75/$75 (links below).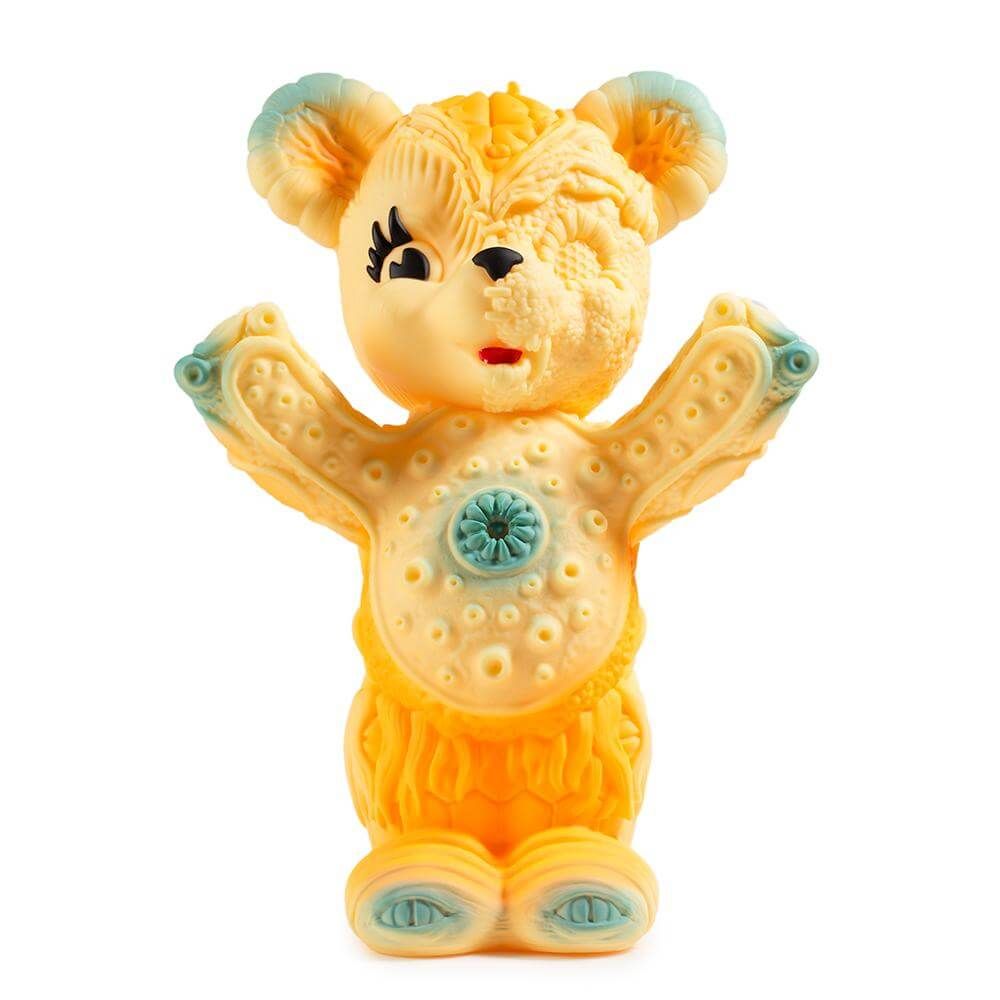 Collect & Display: https://www.collectanddisplay.com/products/kidrobot-x-frank-kozik-8-free-hugs
Mindzai: https://www.mindzai.com/products/free-hugs-by-frank-kozik-x-kidrobot
Strange Cat Toys: https://strangecattoys.com/product/free-hugs-frank-kozik/
What do you think about FREE HUGS?