Not long after TTC did the Shadoe Delgado TTC Artist Spotlight, which you can find HERE . Shadoe released his first toy series, produced by WeAreNotToys which came in a blind box priced at $35  (around £22) each or $300 (£180)for the complete set of 10. I jumped at the chance to finally own a piece of his work.
Now I wish I bought more!
So  lets take a little look of what I got.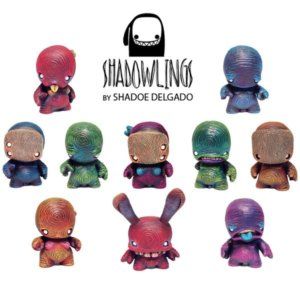 [youtube url="http://youtu.be/LKpjsm86QP4″]
Packaging
Simple Design with the appropriate information.
Design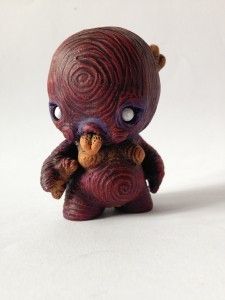 I like all the designs in this series so picking up this version I was pleased. Shadoe stuck to his trademark style and having  it produced did lose any of the quality of the design.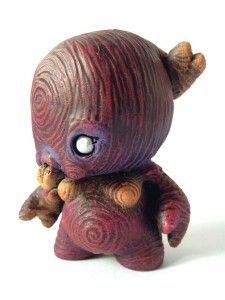 I especially like how he's sculptured the eyes, which are inside the head and the texture of the Shadowing is outrageously good.
The colours just blend together nicely.
Same amount of detail given on the back of the Shadowing , that cute little bum crack hahahaha.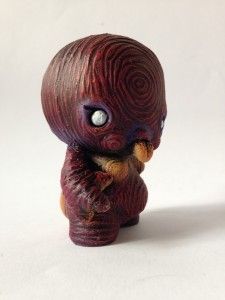 The hands suit the sculpt, as you can tell I am impressed, worth the money and I really wished I got one more.. maybe I will wait for the second release?
Out of the series I would of liked this Shadowling the most.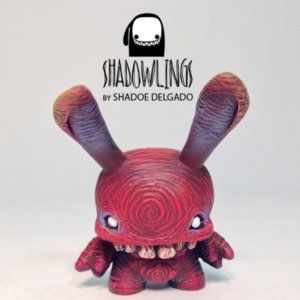 You can still pick up a couple from his shop HERE
Need more info? you can catch him Via