Oi mate, I think your milk has gone rotten! Oh, it's meant to be like that? Riiiiight! Rotten to the core. Meet Milkface, a new resin release by Kyle Goodrich straight out of LA.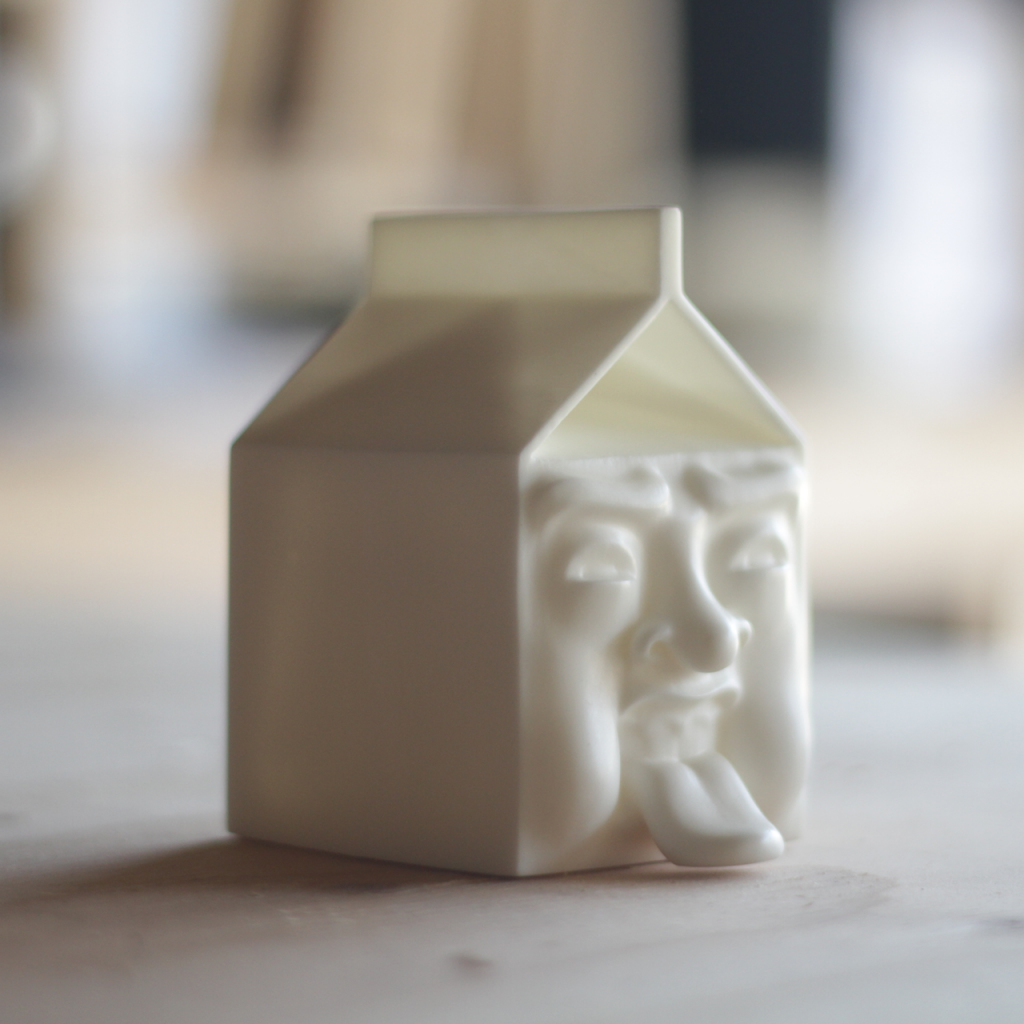 Milkface is available right now from the Kyle's Etsy store HERE, priced at £42.50 + shipping. Each rotten milk carton stands at 3.5inches tall. Made from resin, each handmade in Los Angeles.
You can check out the process video that Kyle put together for Milkface…
[vimeo url="https://vimeo.com/219336335″]
Check out Kyle's work on Instagram HERE.