When we opened our TTC emails this morning, we thought we had another Skelevex release from Dan DMS. However, on closer inspection it looks like Skelevex in Carbonite is a bootleg of the popular Skelevex series by an artist going by the name of Da Mega Spunk. Classic name. Ha. Little is known about Da Mega Spunk, we can't find him or her on Social Media.
[frame align="center"]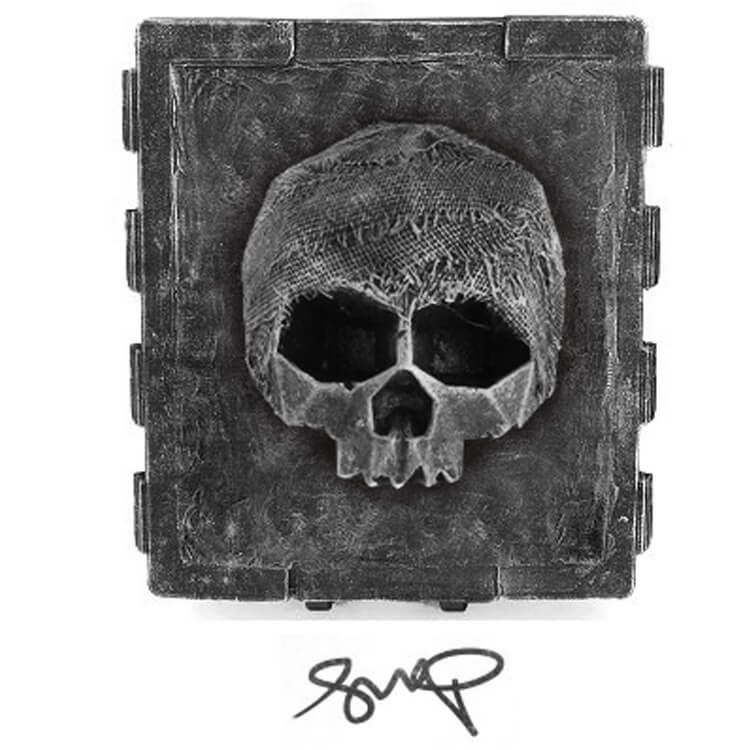 [/frame]
Releasing tomorrow (Saturday 31st October) at 8pm GMT, you can pick up your Skelevex in Carbonite for £29.99 here: http://skelevexincarbonite.bigcartel.com/product/skelevex-in-carbonite
Limited to 20 pieces, Skelevex in Carbonite is pressure cast resin. Packed with textures and detail, dry brushed acrylic paint job with textured details.
Signed and numbered by the artist Da Mega Spunk.