Drumroll, please…….. Dave Walker AKA Tattoo Dave get's his 3rd production toy RELEASE. The man behind our very own TTC pins backing cards! Powered by Made By Cooper, Dave has already released his "GUNTER S. THOMPSON" which was a mashup of Adventure Time and Fear and Loathing Las Vegas. Not forgetting Milkhouse which was a fun take on The Simpsons Milhouse Van Houten. Dave presents to you 3rd production toy "bMac" unlike Milkhouse and "GUNTER S. THOMPSON" The 3″ bMac will be a resin toy!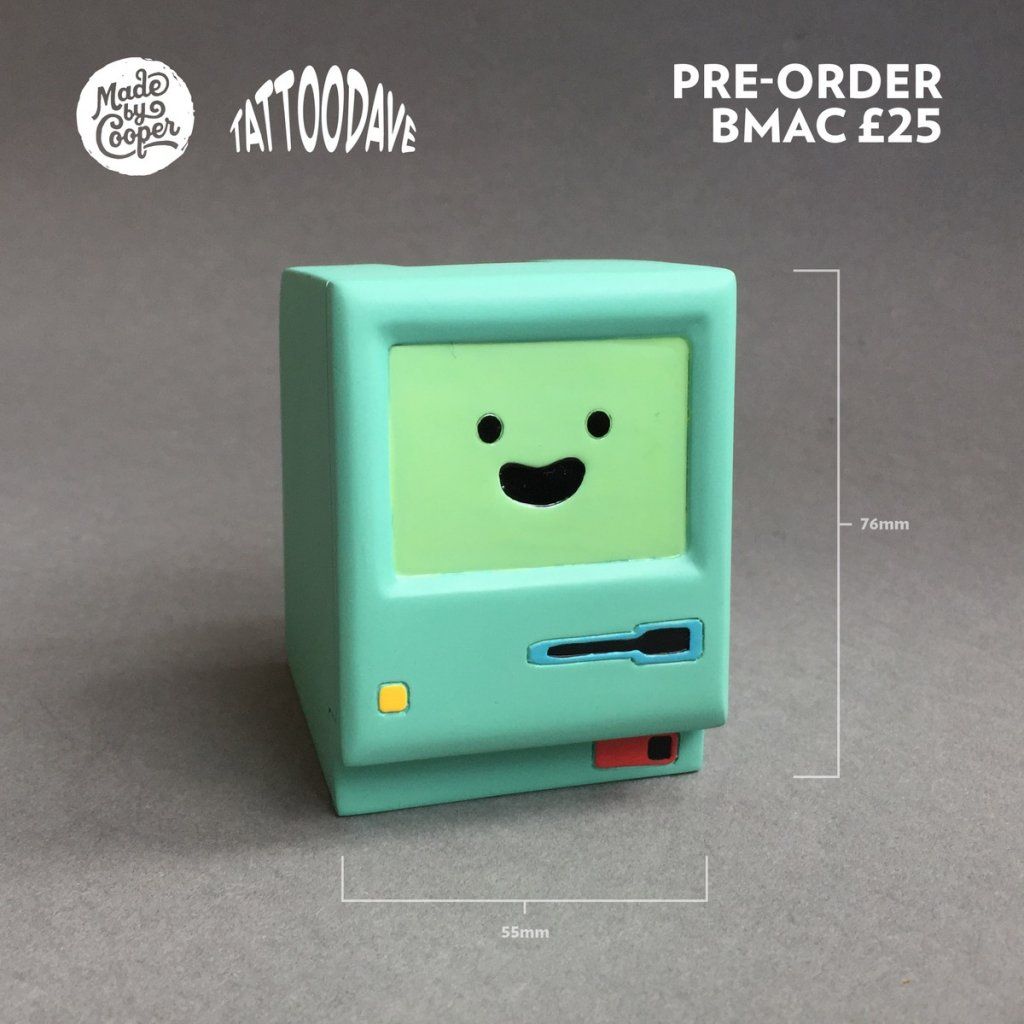 If you can't already tell bMac is a mashup of a MAC and Adventure Times BMO! Cute. So here's the deal, Dave is taking pre-orders for bMac at a pretty decent price of £25.00. To top off the deal, if you do so within the next week?
You get a free bMac pin*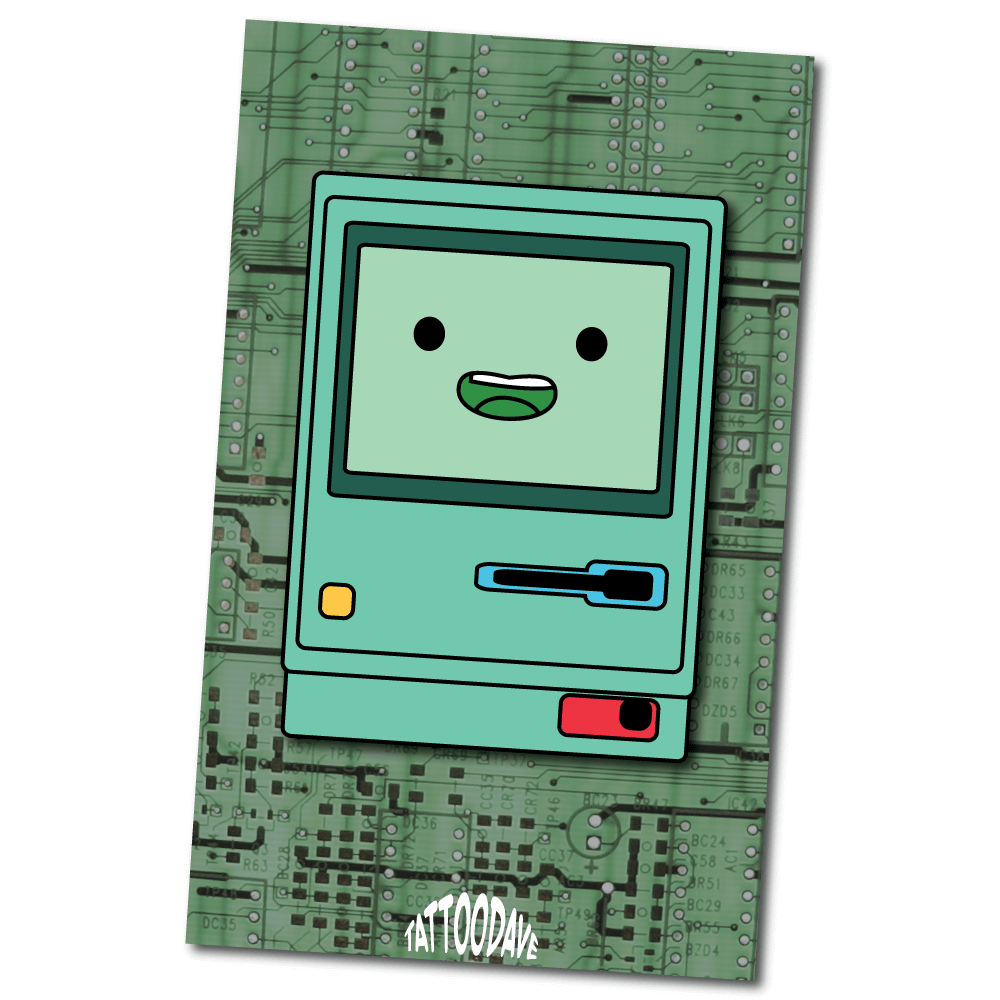 You can pre-order today at
http://tattoodave.bigcartel.com/
 Need pins, vinyl toys, resin toys, promo items check out http://www.madebycooper.co.uk/
If you're heading to ToyCon UK 2017 you'll be happy to know that Made By Cooper and Tattoo Dave will be exhibiting at ToyCon UK 2017.
SAT, 29 APR 2017, 10:00 – SUN, 30 APR 2017, 17:00 BST
Buy tickets now at http://www.toyconuk.com/buy-tickets
Find Dave via http://tattoodave.bigcartel.com/ Facebook ,Twitter and  Instagram.