Mmmmmm BRAINS! Not quite but what we do have on the menu today is Singapore based artist The Hodophile "Zombie Burger OG" resin art toy! Will you take a BITE out of Zombie Burger OG or will the Zombie Burger OG take a BITE out of you? Whatever the case is you'll be glad to know its near-zero calories.
In post apocalyptic america, a young chef named jayme found a cure to the zombie mayhem. the cure was zombie canabalism. thus, she designed the zombie brunch burger to lure hungry zombies into her diner where they would consume these zombie burgers and become human, so that they can join her in her quest to save humanity from the clutches of the zombie outbreak – The Hodophile
[slider source="media: 98476,98474,98475,98473″ width="700″ height="700″ title="no"]
[slider source="media: 98471,98470,98469,98472″ width="700″ height="700″ title="no"]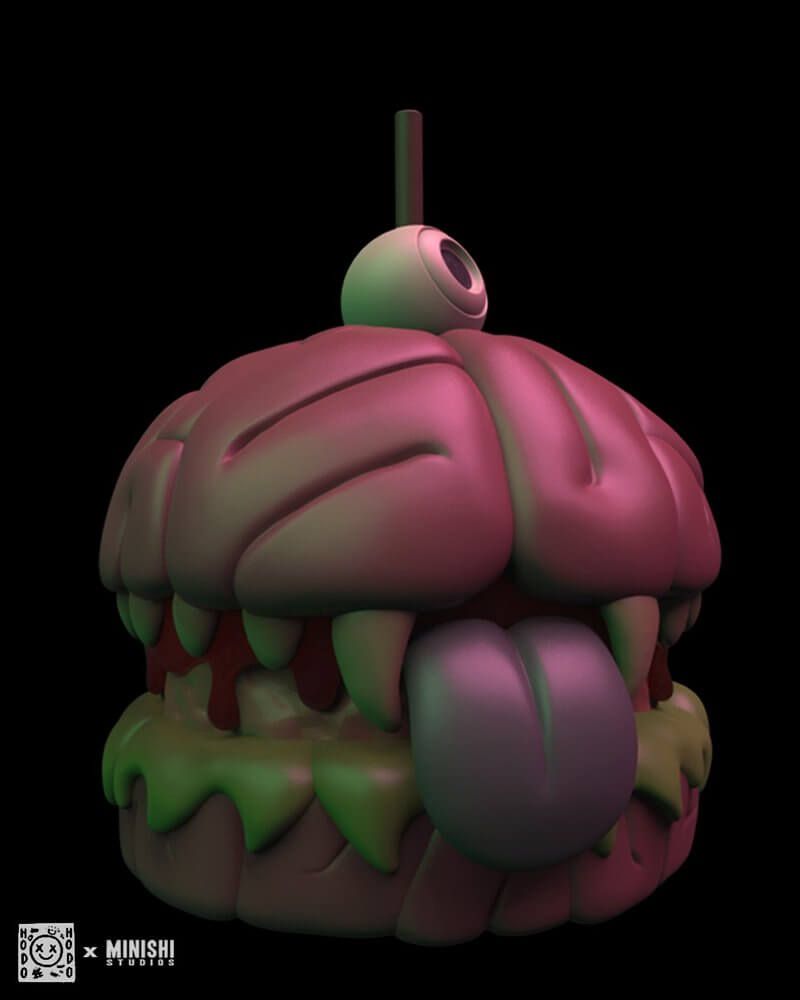 Material: Resin
Height: 5″
Edition size: 10
Price: $80.00 USD
Where: http://thehodophile.bigcartel.com/
Made to order, roughly about 10 days before shipping out.
Shipping: USD 25 rest of the world. Singapore USD10
You can get your daily Designer Toy fix from our TTC Mobile App. It's free too! FREE! Download on the iPhone or Android smartphones. Search for "The Toy Chronicle" and all your Designer Toy wishes will come true! Pretty much.
Did we fail to mention IT's FREE.


Find The Hodophile on Instagram.
Thank you to @tanavit23 for the heads-up.