Yoyo Yeung of UNITOY is driving us batty again as our love for her Yoki has grown as Yoyo has just announced the snowman version of the cute Yoki for BINGO Toys store. In the festive spirit or not the Snowman version of Yoki is another must need to add to our Yoki collection, simply can't get enough of this little bat. White semi-transparent tones along with those eyes, stare too long and you will fall in love forever.
WHEN: tomorrow (please check back for confirmation on the time)
WHERE: https://shop114322973.taobao.com/ 
Here are a few past releases that sold out which is no surprise at all.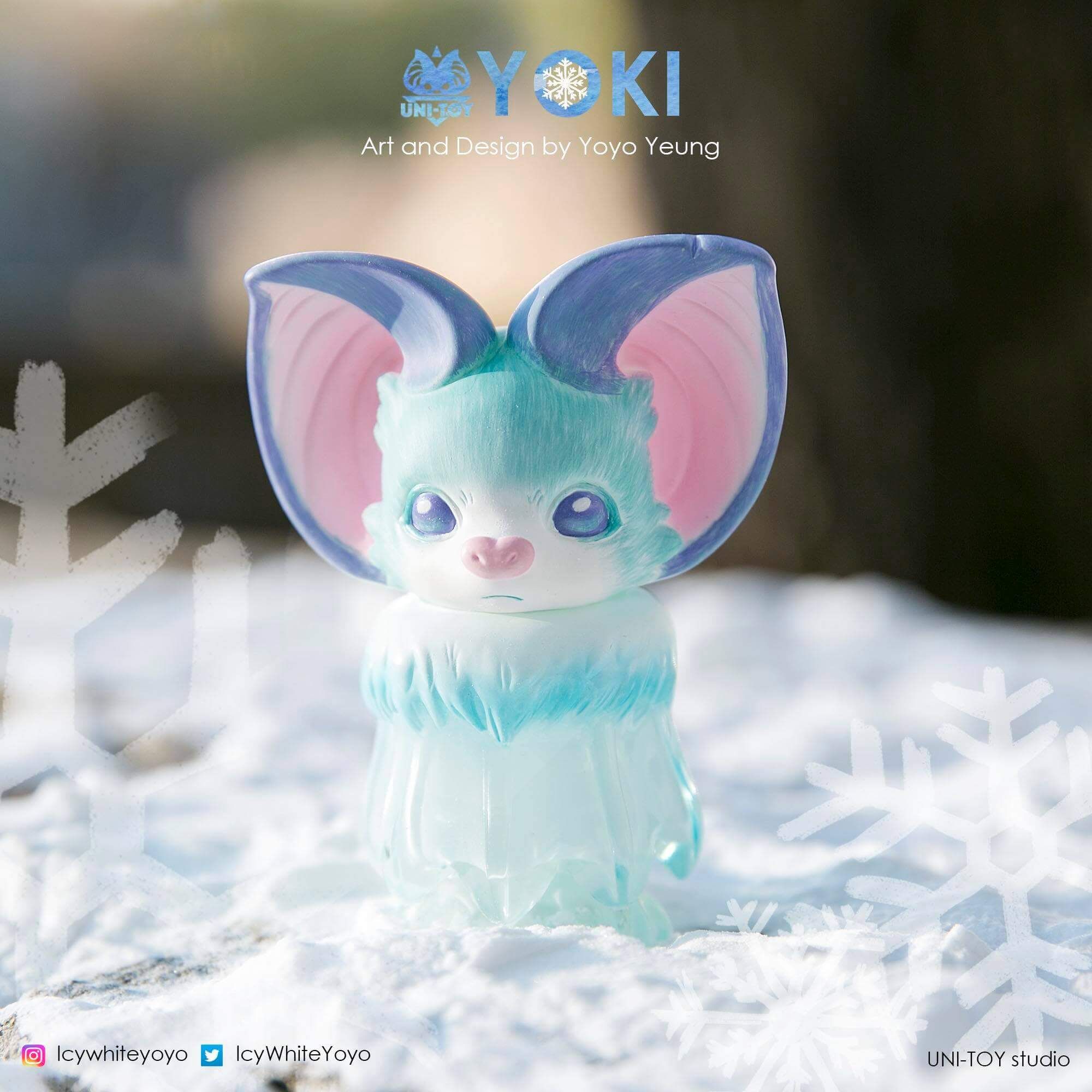 If you want to get your Designer Toy news first, you should look to download our new TTC Mobile App. Designer Toy news direct to your smartphone. No dealing with social media algorithms.
Find Yoyo on Instagram, UNITOY own now has it's own Instagram too.