Prepare your hearts and proceed with caution. Here's the first release of Cyborg Namakubi by YOKAI YU. A eerie and spectacular figure with a strong concept. Based on the Namakubi and Terminator T-800. A mix of traditional culture and modern popular culture. According to Yokai Yu Namakubi, or severed head, stands for a number of things. In the past, headhunting used to be a customary aspect of Japanese warfare. The victors would execute their enemies and present the severed head as offerings to their leader.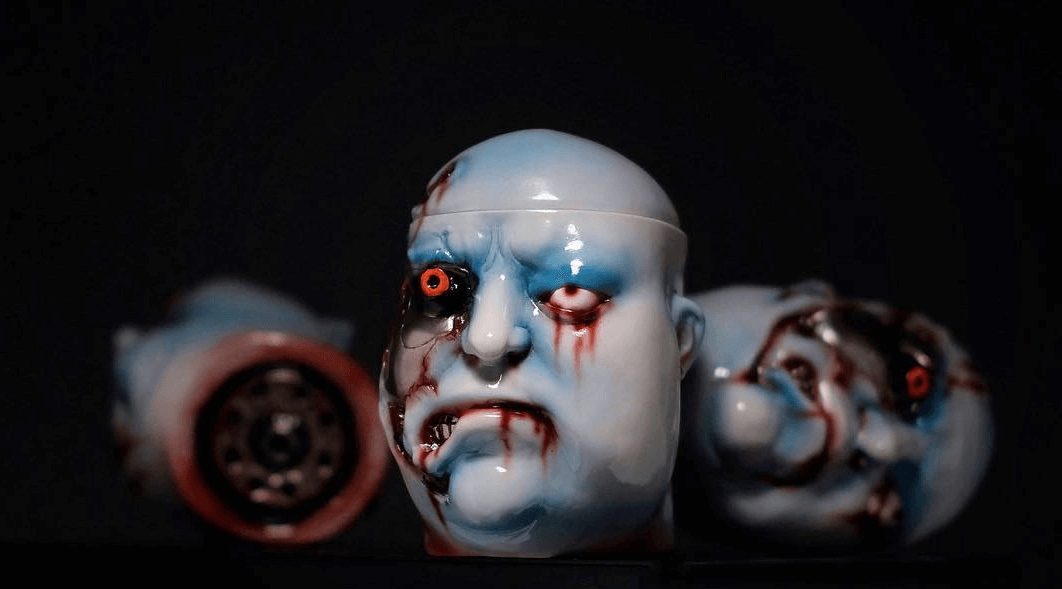 Cyborg Namakubi is cast in Gray sofubi, 3.75" tall featuring 1 point of articulation. For this first version is painted with metallic sliver, blue, and red details by SSK BUG.
Both the Regular ver and Bleeding come with a sticker pack. Priced $160.00 + shipping. Sales are now open via YOKAI YU's Instagram. Just comment "CN" on the IG post below for a chance to purchase it;
Follow Yokai Yu on Instagram.